5 October Gardening Tips.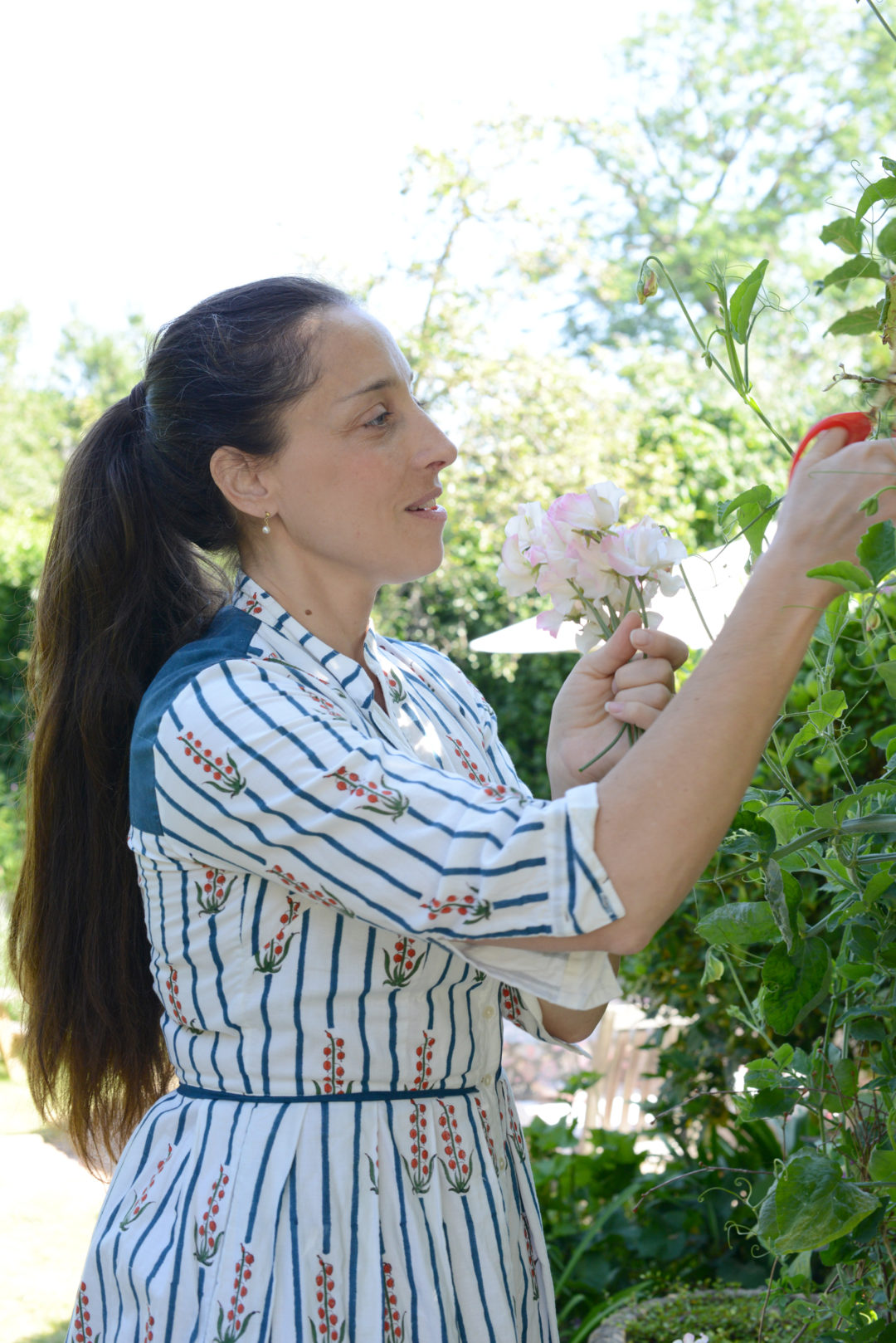 Following on from her fab blog post last month, the lovely Laetitia Maklouf is back to give her Outdoor Joys in October with these 5 October Gardening Tips…
"October is my favourite month (yes, because it's my birthday) but mostly because of the delicious low light, and fact that the earth is still warm, and, if you're lucky enough to go to the beach, then so is the sea. Here are my top five plant-focused joys for this month…enjoy!"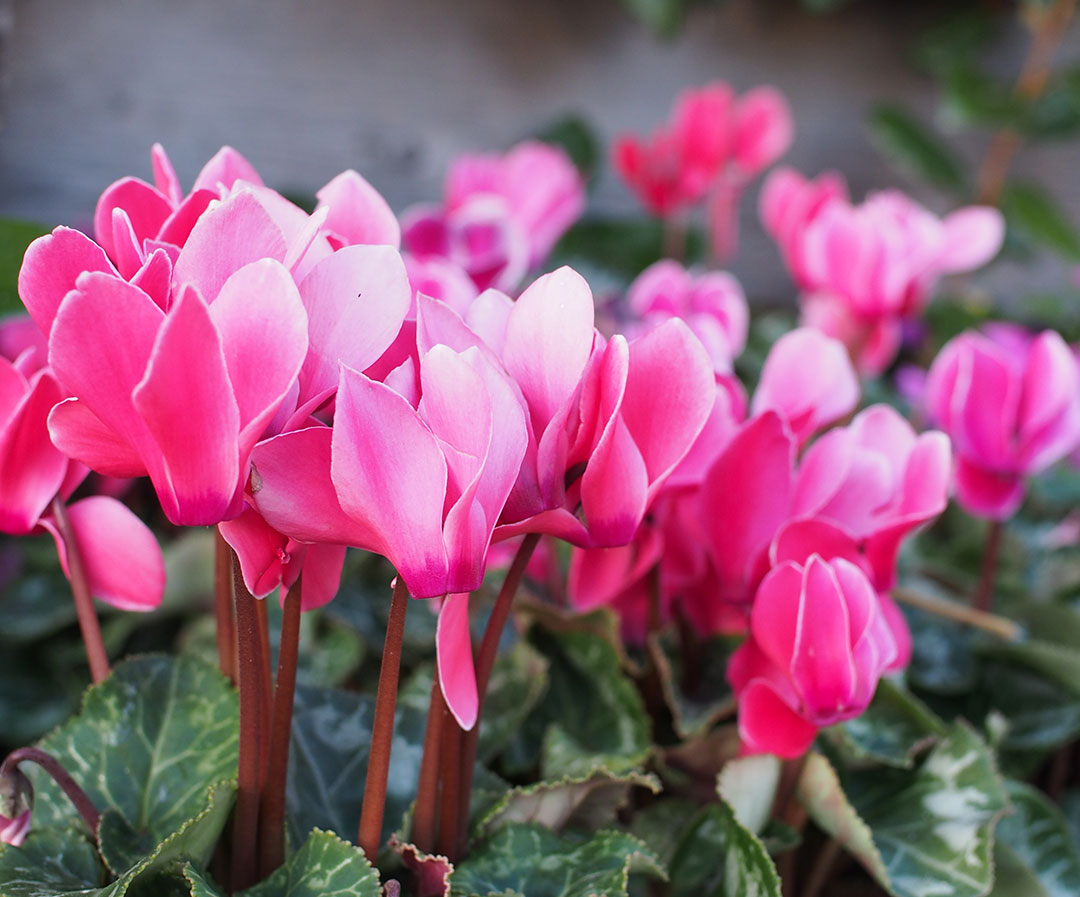 What to pick:
It might seem a little odd to denude your prized bedding of its blooms as soon as you get it home, but that's just what I always do when I get my annual haul of cyclamen for the house and garden. Cyclamen flowers look gorgeous on the plant, yes, but in a little vase, or crammed into one of those Moroccan tea glasses, sans leaves, they look even better. TRUST me on this one. Cut the stems as low down as you can, and fear not, because removing those flowers will just nudge the plant to bloom again.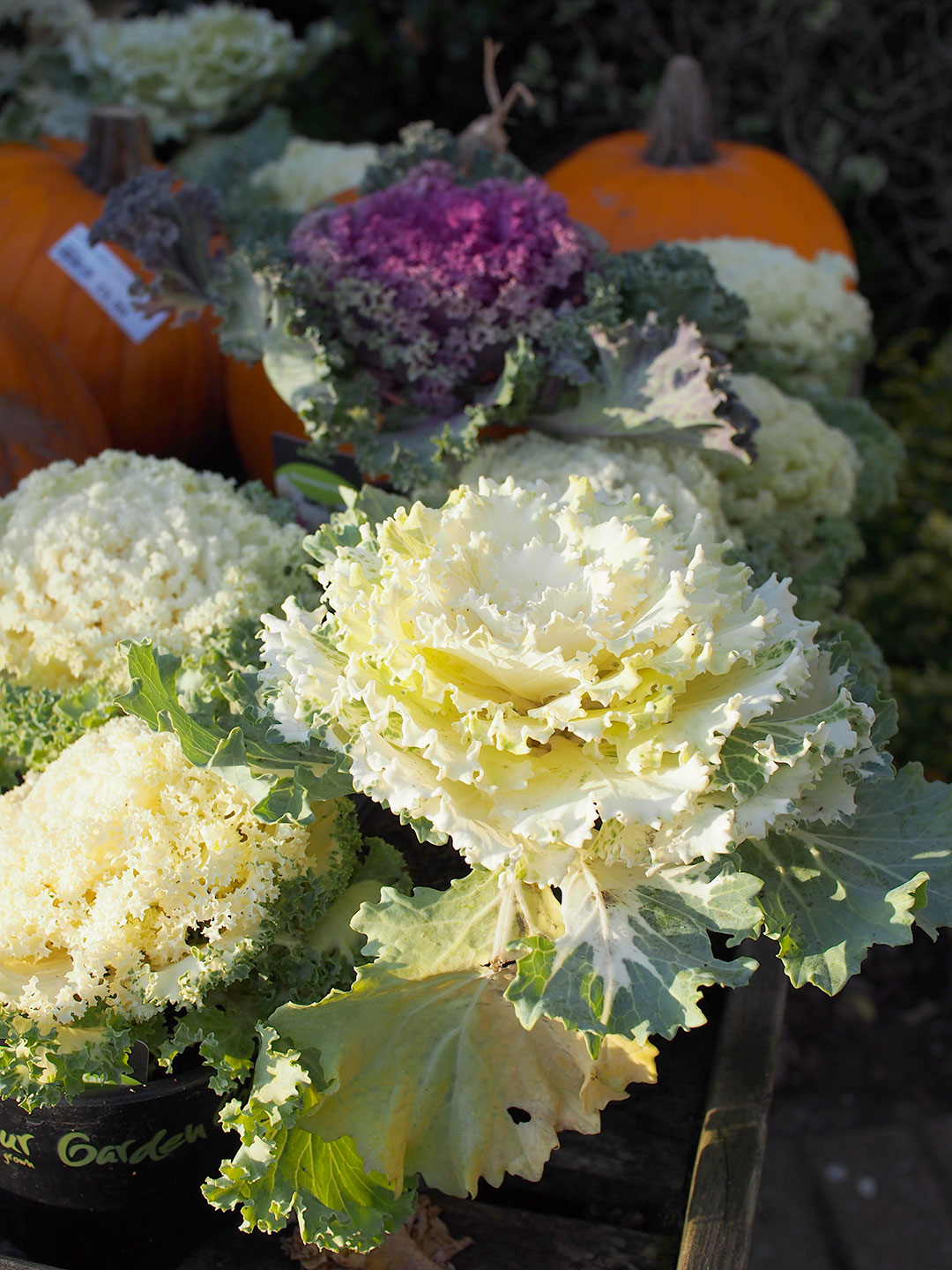 What to buy:
After you've bought all the cyclamen you can lay your mitts on, reach out for some ornamental cabbages and put them ERRYWHERE. These really are the ultimate if you want a long-lasting, fresh look for your containers, and you don't need many to make a splash.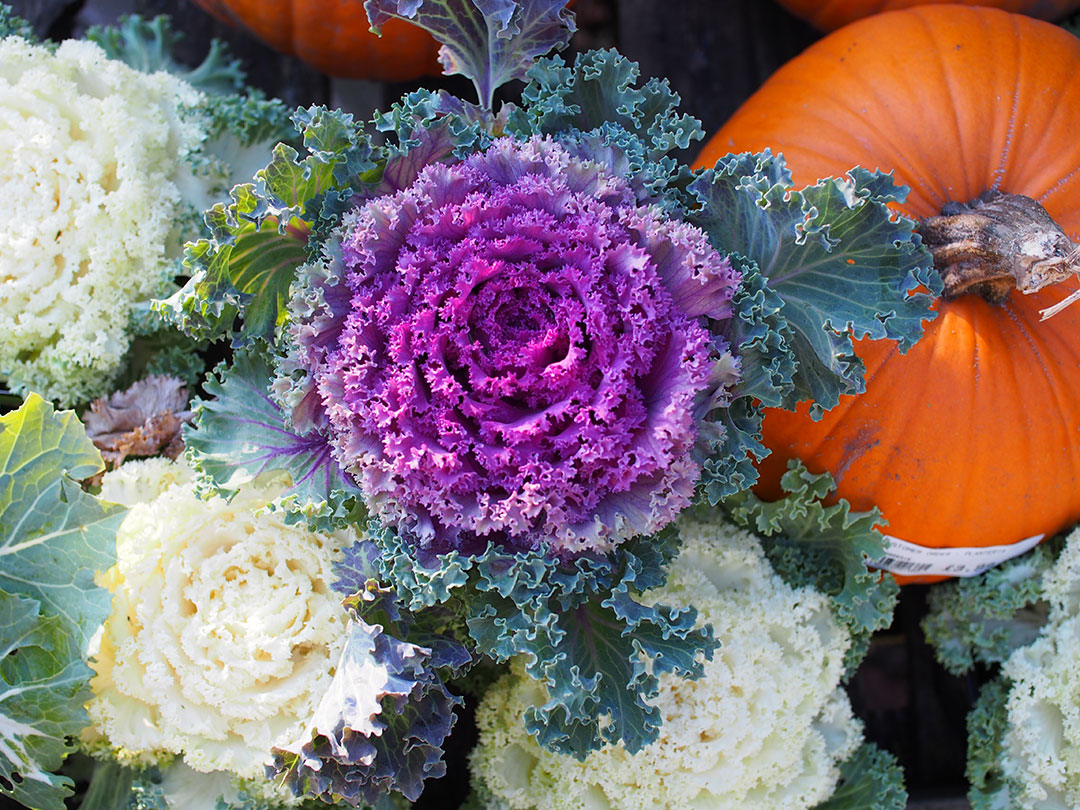 What to see:
Don't miss the RHS Urban Garden event which is set to be a fabulous melange of the indoor (and outdoor) gardening trends sweeping the nation. Loads of excellent talks and demonstrations too. It's at the RHS Horticultural Halls on the 26th, 27th and 28th of October.
What to grow:
Okay, you need to get yourself down to your local nursery or garden centre and buy some Hippeastrum or Amaryllis bulbs, (yes, they are expensive, but oh BOY will they be worth your money). If you grow enough of them, these beauties basically make most other Christmas and New Year decorations obsolete, so yes, you're actually SAVING money in the long run! Soak them in warm water for a few hours before planting up in miniature long toms, or pots a little (but not much) wider than the bulb. Only bury them two thirds deep, water and watch the magic happen. While you're at it, get a few dozen paperwhite narcissi as well, and plonk them in deep vases filled with marbles or white gravel (no dirt required). I'll be demonstrating both of these on my Instagram soon, and they'll be in my highlights reel, so do pop over for a look.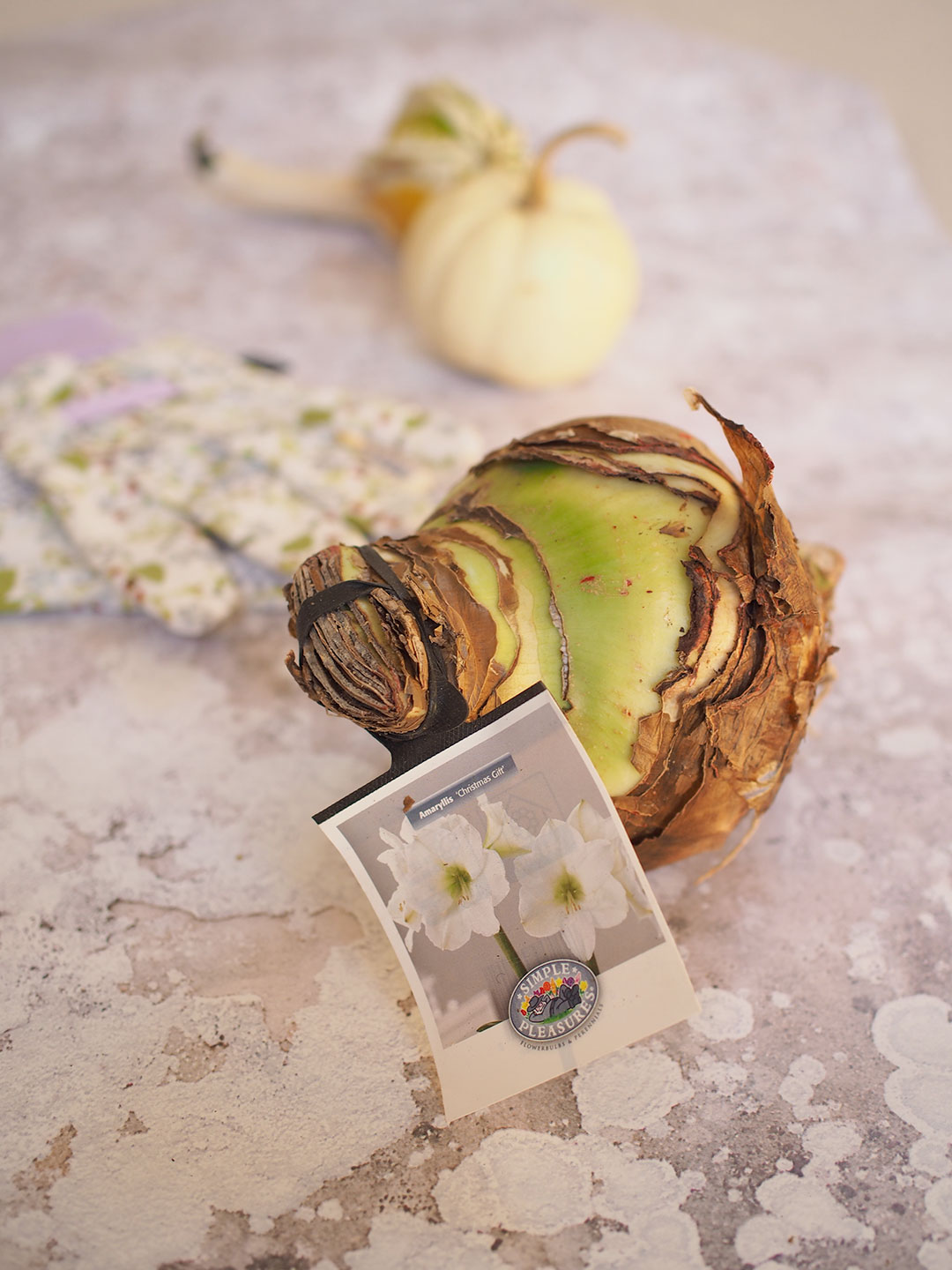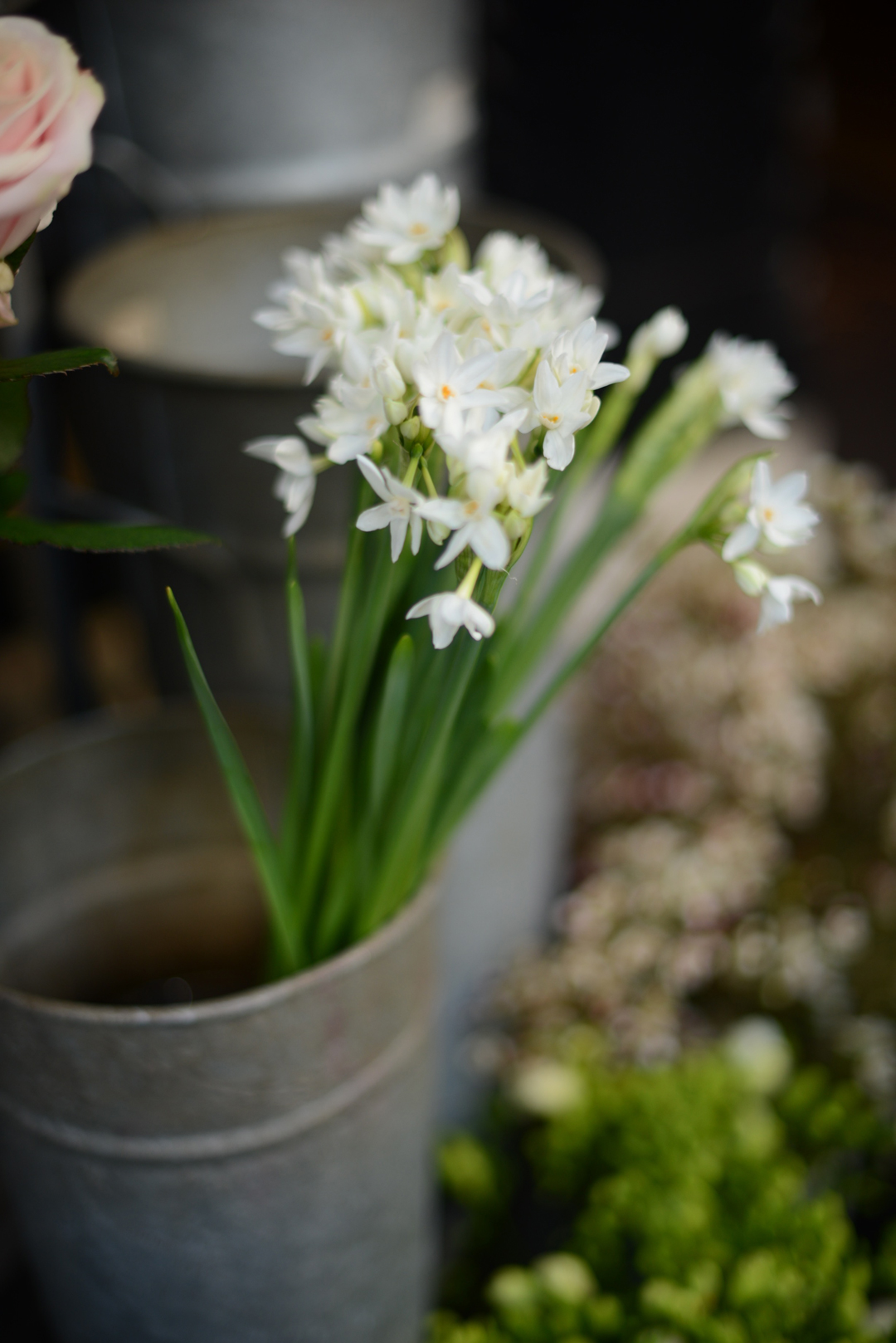 What to swoon over:
Hurrah! Weaver Green's cushions are back in stock, as are their to-die-for outdoor rugs. These are entirely made from old plastic bottles and are completely and utterly soft and beautiful to boot. You would NEVER know you were walking on, or cuddling up against plastic. The other plus with this, of course, is that they will never attract moths, or mould or any of the other pesky things that happen to outdoor fabrics and furniture. Stunning designs, perfect for cozy outdoor bonfire nights and apple-bobbing, and firework parties. Definitely on my wish-list. www.weavergreen.com

For more from Laetitia head here, or follow her gorgeous account on Instagram @laetitiamaklouf where she dishes out loads of tips on gardening.
(Visited 190 times, 1 visits today)