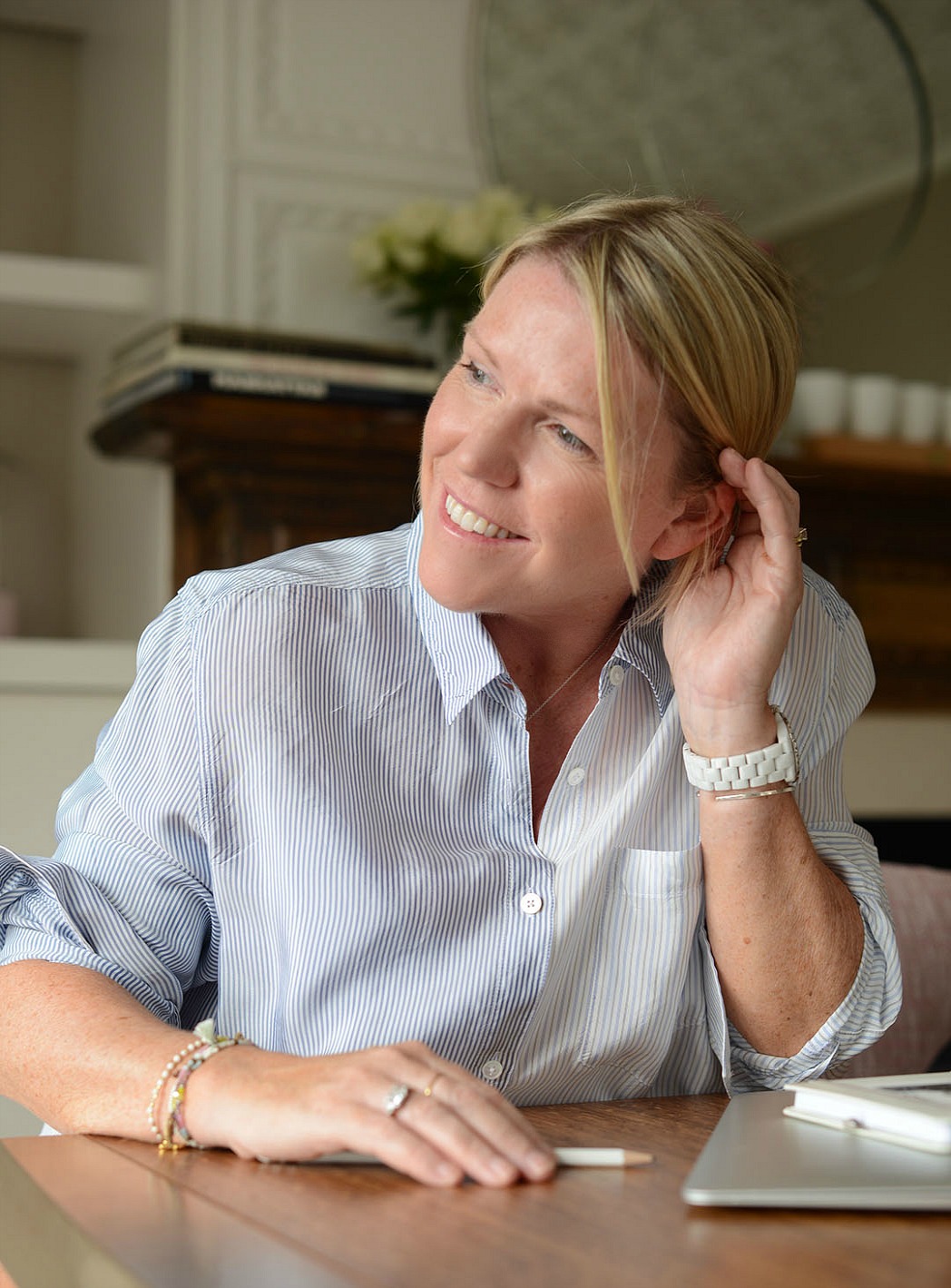 Well hello there – thanks for stopping by.
I'm Sara Delaney a UK photographer & fashion stylist who is never knowingly caught without her trusty Nikon by her side.
The Notes From a Stylist blog began way back in 2009 when I was living in New York where we had relocated with our three children for my husband's work. As a fashion stylist by trade at Lobler & Delaney for more than a decade (which you can read all about here), I soon found styling the ladies of New York was getting in the way of really experiencing the city. It was time to learn new stuff and grab this adventure by the horns, so a series of fashion photography & journalism classes later, my fashion and lifestyle blog was born.
It initially started as a place to share my fashion finds, muse about style inspiration, and document my exploits. But as family and everyday life marched on, coupled with me passing the dreaded 50 mark (only to find that I didn't turn into a pumpkin and am still quite besotted with shoes and sequins); it has since morphed into more of a spot where you can drop by and discover how to keep your fashion mojo on track.
Now back in Blighty, with no.1 son living in Chicago, and the other two not far off flying our coop in the Surrey Hills, grown-up status beckons. So, a short re-evaluation of my life plan saw me head back to full-time college 5 years ago to brush up on my photography skills. Followed by starting a whole new fun business with my college buddy and fellow pro photographer Andi Roberts, which offers personal branding photography to small businesses seeking to grow their engagement on social media – Surrey Social Stock Photography.
We love working in new and innovative ways with brands to bring fresh content to their social media, so don't be shy, give us a holler…
The blog still channels my fashion styling nous into a community where you can find anything from how to work the seasonal trends, to new interior finds right through to quick and easy recipes.
I've worked with some awesome brands via the blog along the way, like The White Company, Designers Guild, Harrods, Barbour, John Lewis, Marks & Spencer, and Liberty London, but always happy to collaborate with new brands, which are, the right fit for the blog.
All commercial posts are flagged up as such and I hope my readers will enjoy them as much as the other posts. Any review posts that don't state the product was sent c/o a brand are organic posts and written because I love the product or brand.
Named in Fashion Monitor's Top Influencers over 40 lists.
Quoted in The Times article: The Rise of the Midlife Instagrammers by Alex Gorton.
Take a peek at the Barbour video below which captures me at work for their event celebrating the Queen's Birthday.
The White Company #MumWisdoms campaign (March 2017)
Marks & Spencer 'The Everywear Trouser' Campaign (February/March 2018)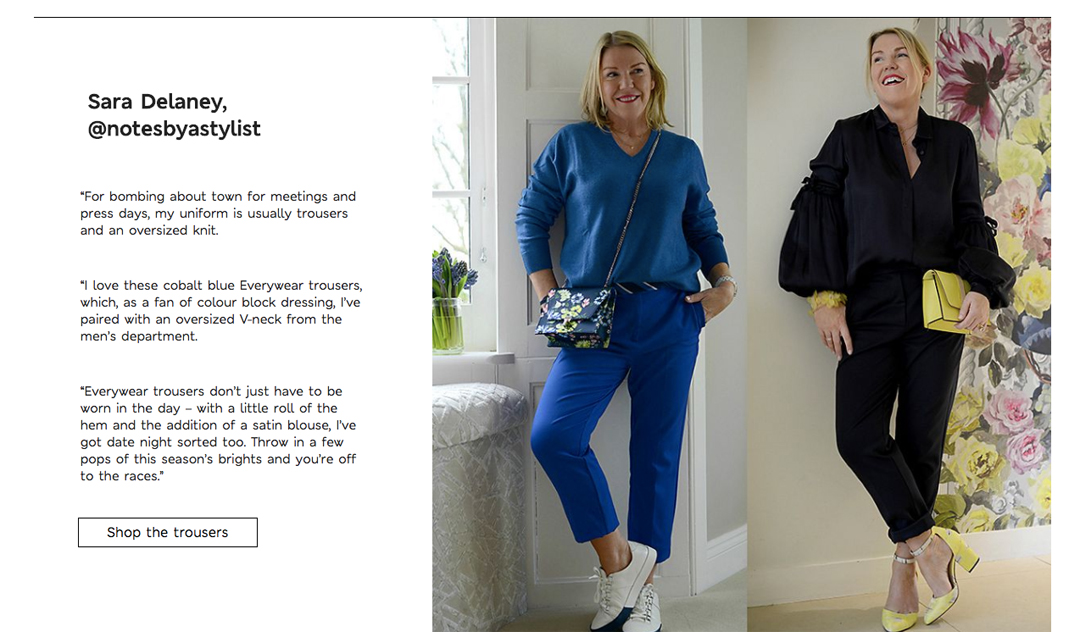 For my Media Kit download a link here.
For my current Rate Card download a link here.
(Visited 4,662 times, 1 visits today)