5 Winter Home Styling Tips to Steal From Designers Guild
*This post contains affiliate links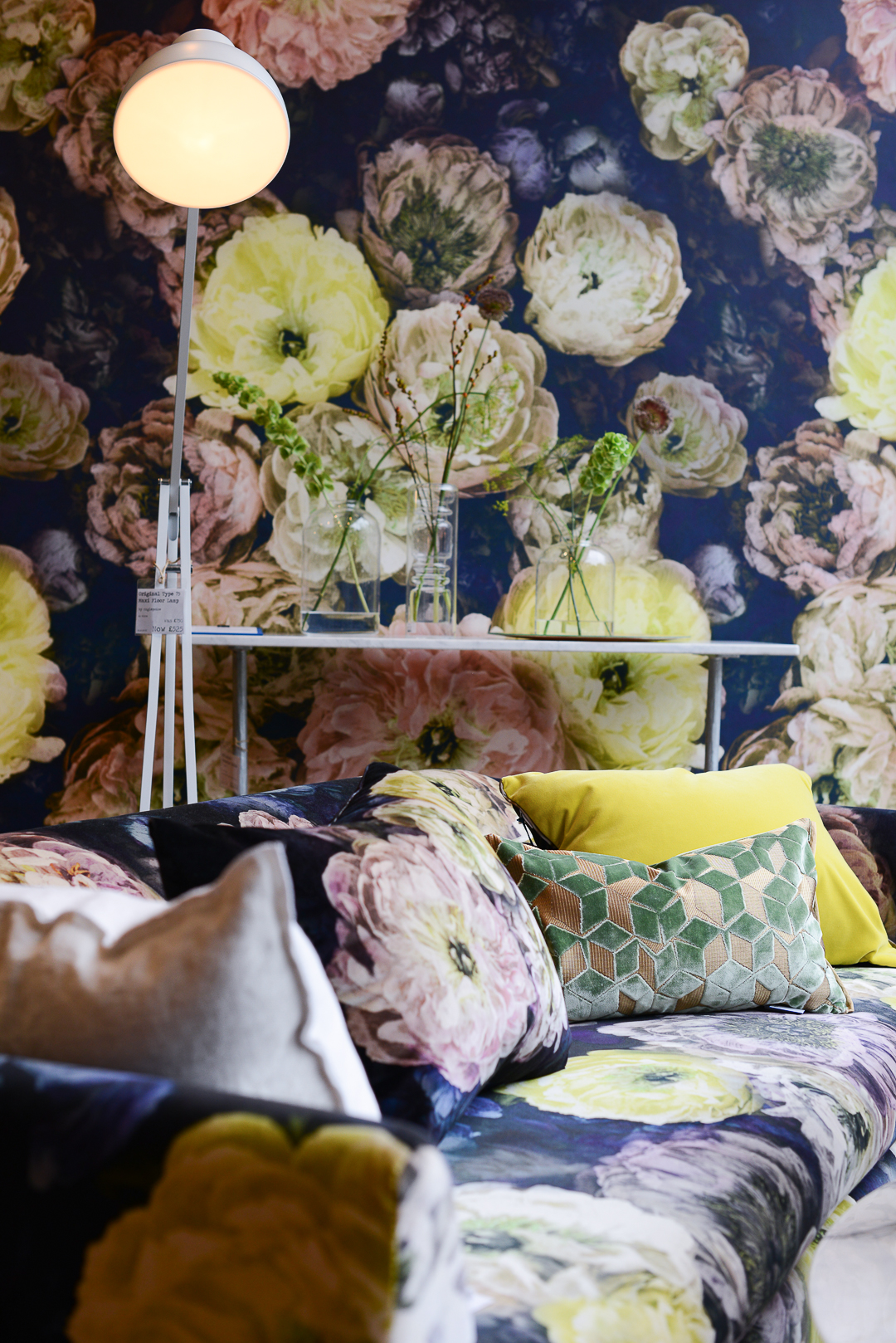 If you're anything like me around this time of year, you get that slightly itchy feeling to perk up your home. The kids are all heading back to school next week after half term, the house looks a mess, and Christmas guests are looming – now is the perfect time to crack on with a little home styling that doesn't break the bank. So here are 5 winter home styling tips to steal from Designers Guild.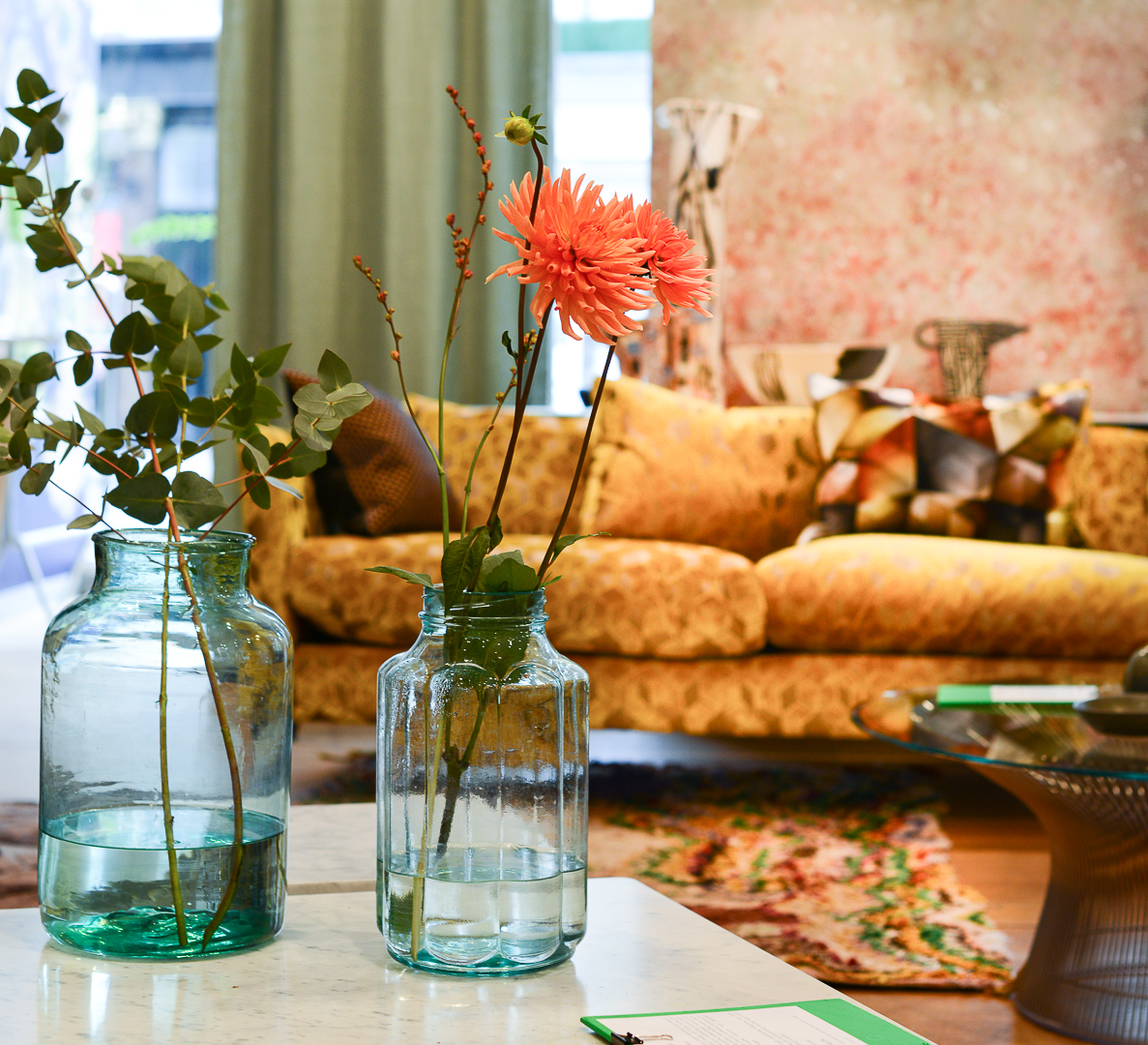 This post is partly inspired by a recent press breakfast where I headed to the haven that is the Designers Guild flagship store on the Kings Road. It was all about Tricia Guild's new book 'In My View' (which you can nab right here). But while there I took a minute to scope out how the pros are styling their decor spots this winter and have come up with these 5 home styling tips we could all steal.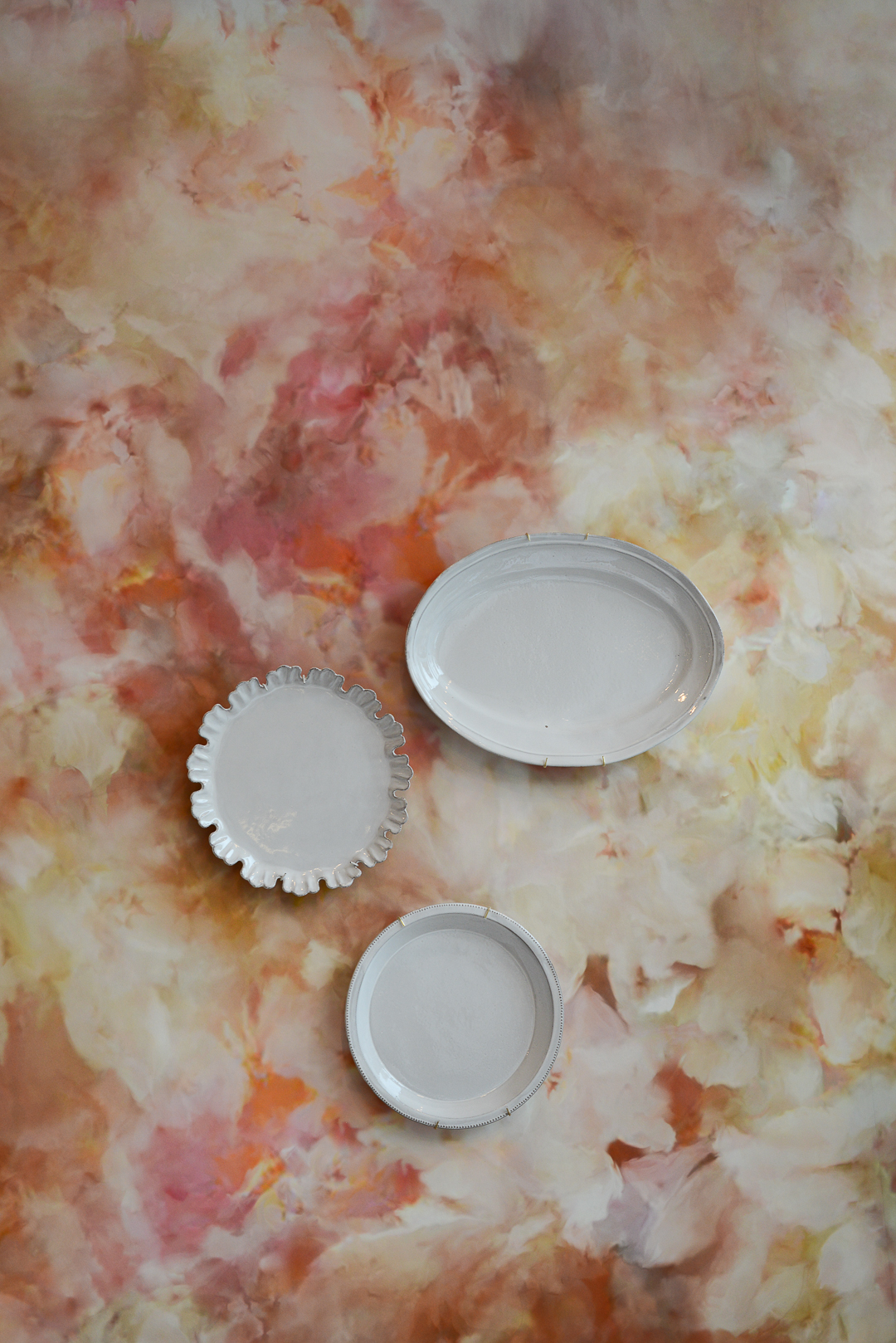 First up take a minute to rethink your wall art – although traditionally we put prints and paintings up on an empty wall to fill the space with interest – how about using that wall space for plates? Either stick to one colour palette but mix up your plates sizes and shapes on an already colourful wall as above or let the plates make the style notes as in these examples from Pinterest below. A great place to pick up quirky plates is an antique market – I love heading to Kempton Park every other Tuesday, but get there early to snap up the best bargains. Then hang your plates on one of these little handy hanging implements.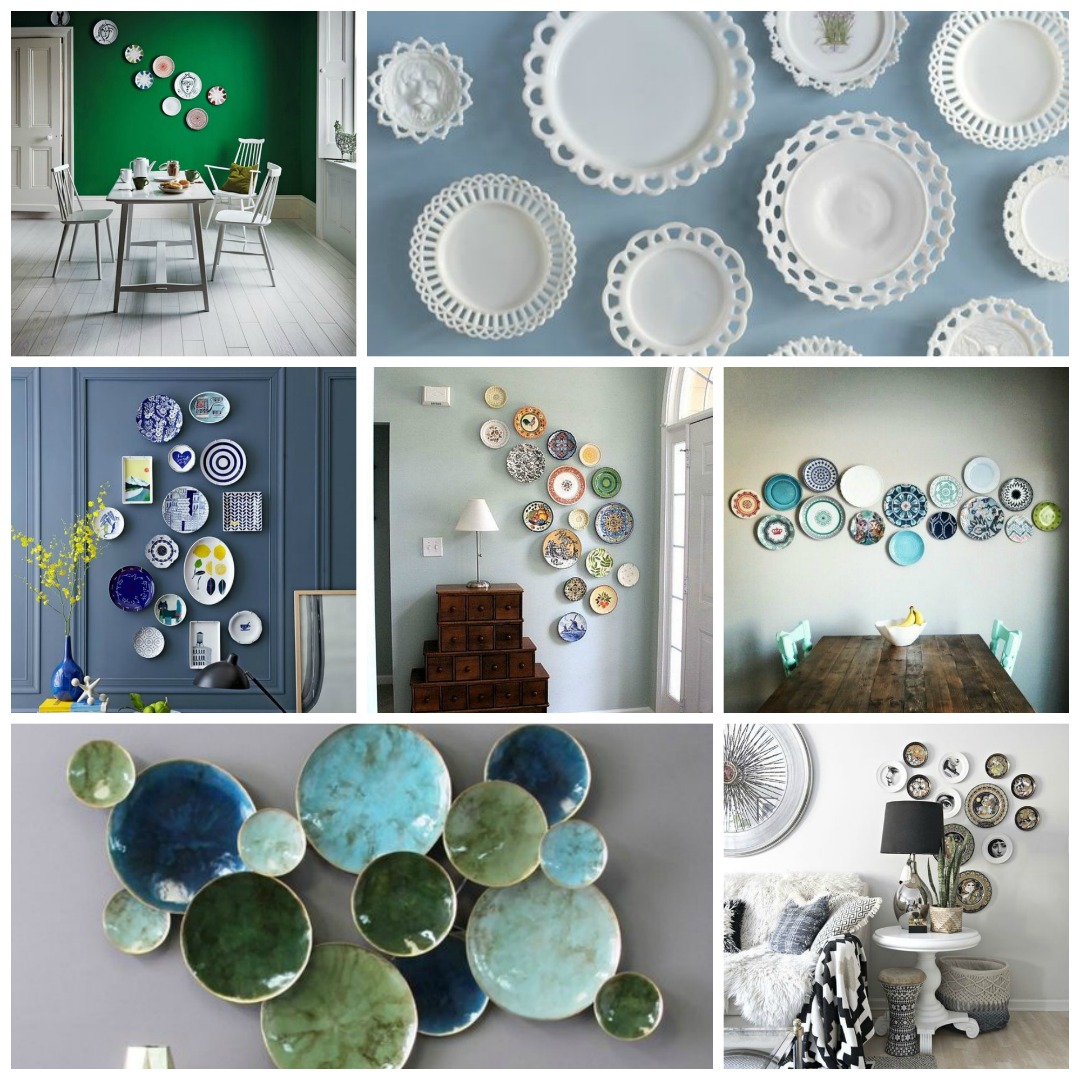 Secondly, take a different approach to your floral arrangements this season. I've always been one to blow the budget on piles of blooms around the house, but why not let the vases and vessels that you are placing your flowers in take more of a lead. There are tons of gorgeous vases around this season in quirky shapes and sizes – I love these recycled glass ones from Zara. Pop a stem or two of your favourite winter flowers in one to create a more artsy effect. You can also opt for faux these days – check out these fabulous offerings from Funky Bunch flowers.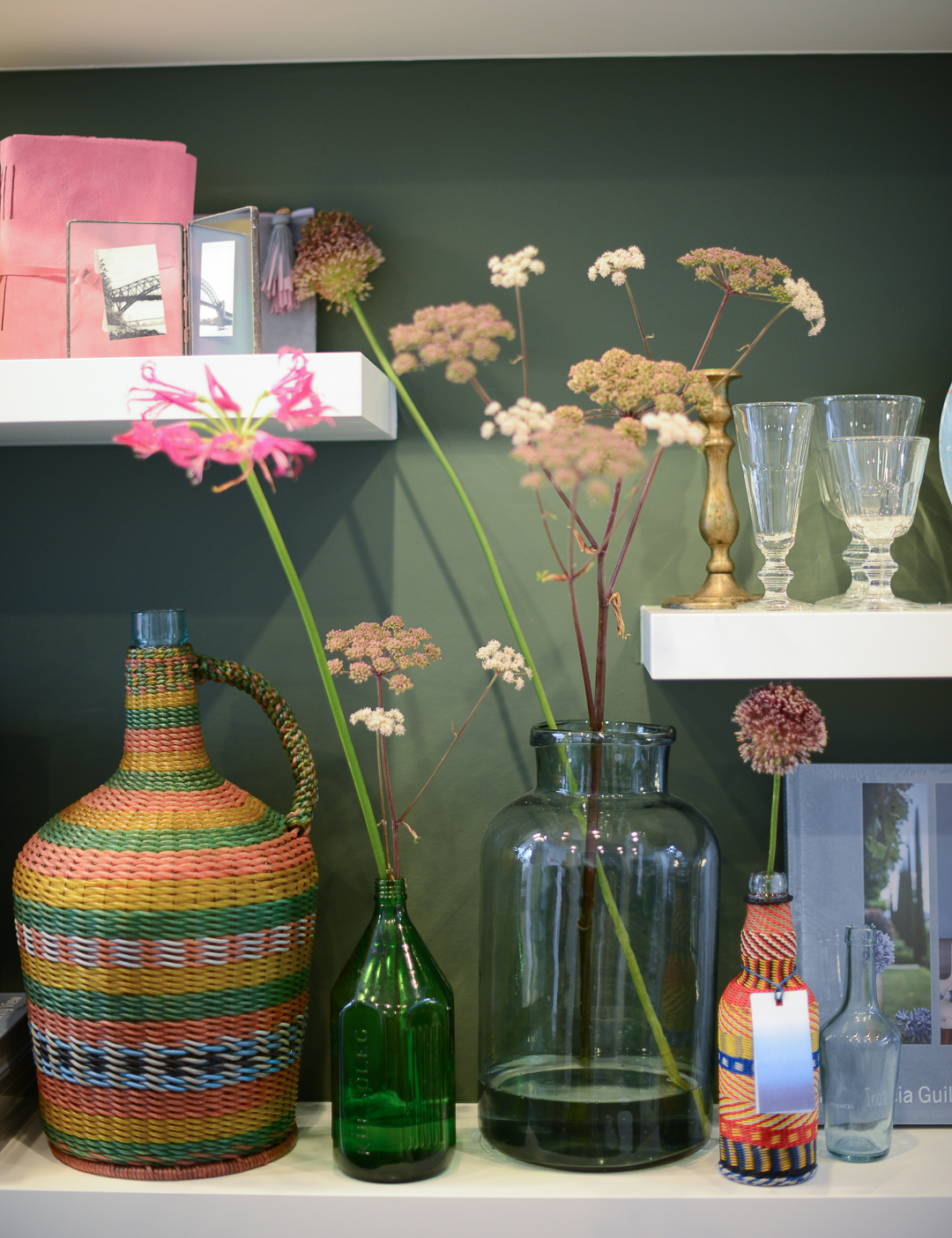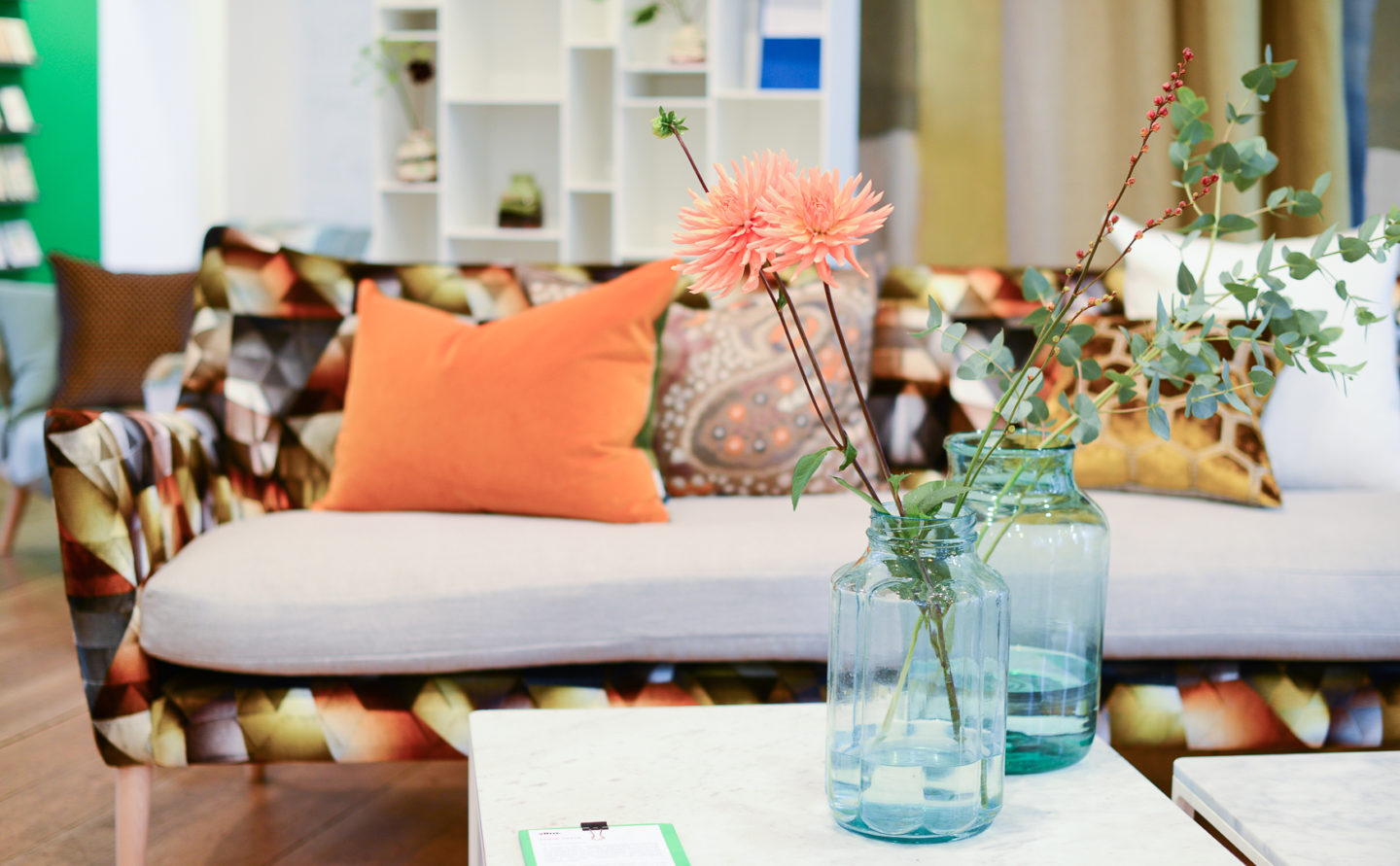 Next up, switch out your lighter summer colour for winters' more sumptuous jewel tones. Now that the clocks have changed, this is an easy way to change the mood of your home from the brighter hues you may have opted for in the warmer months, to a more cosy vibe with muted colour palettes and patterns. Look for 70's inspired colourways like teals, browns, mustards and burnt orange, or mix your rose gold with your dusty pink for a chic winter look.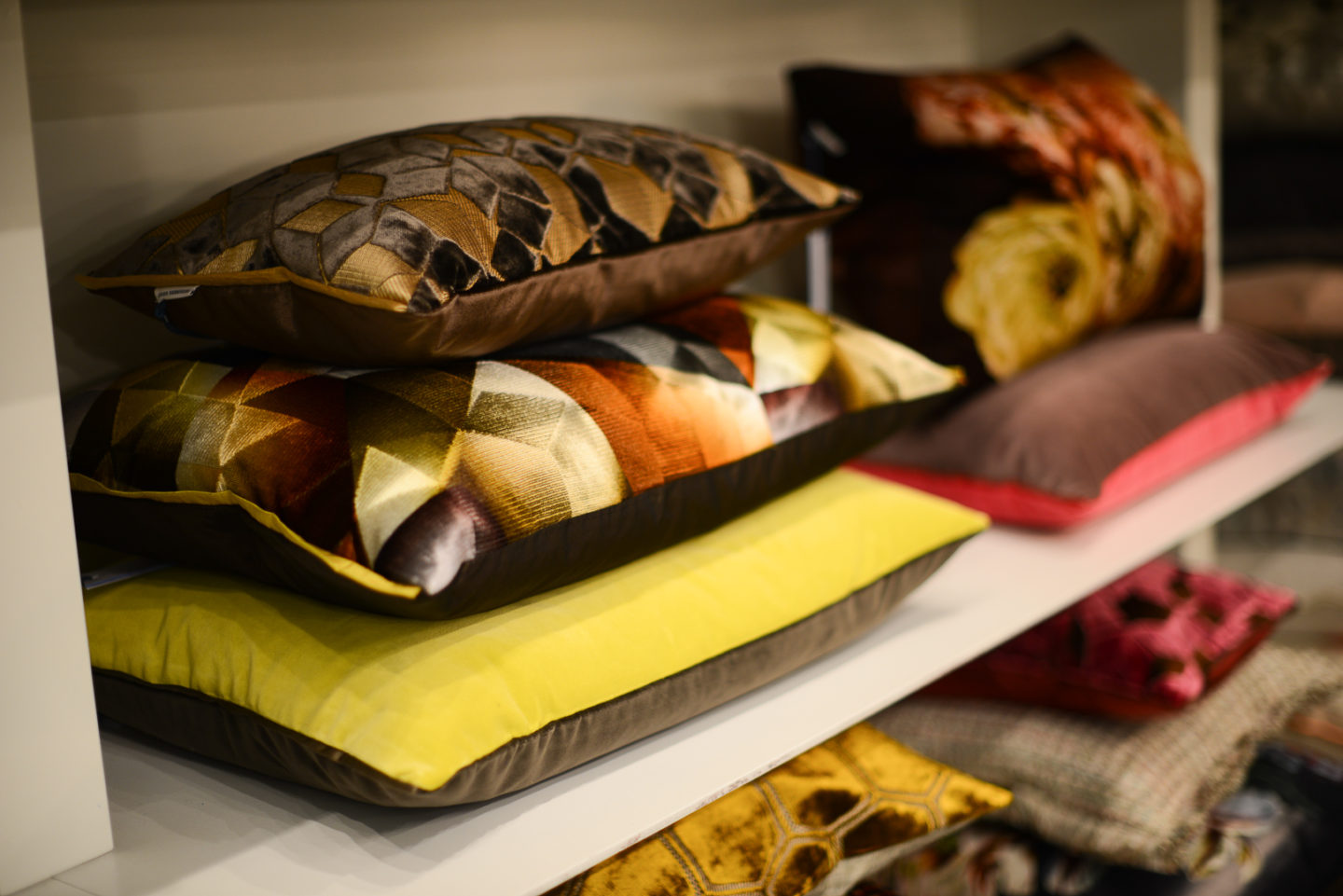 I love a statement wall, we've always had one in our kitchen – it started off as bright pink and is currently a Designers Guild floral fresco, but I'm just about to switch it up to one of these new DG large scale Shinsha scene blossom wallpapers…I'll show you pics when it's done in the next few weeks.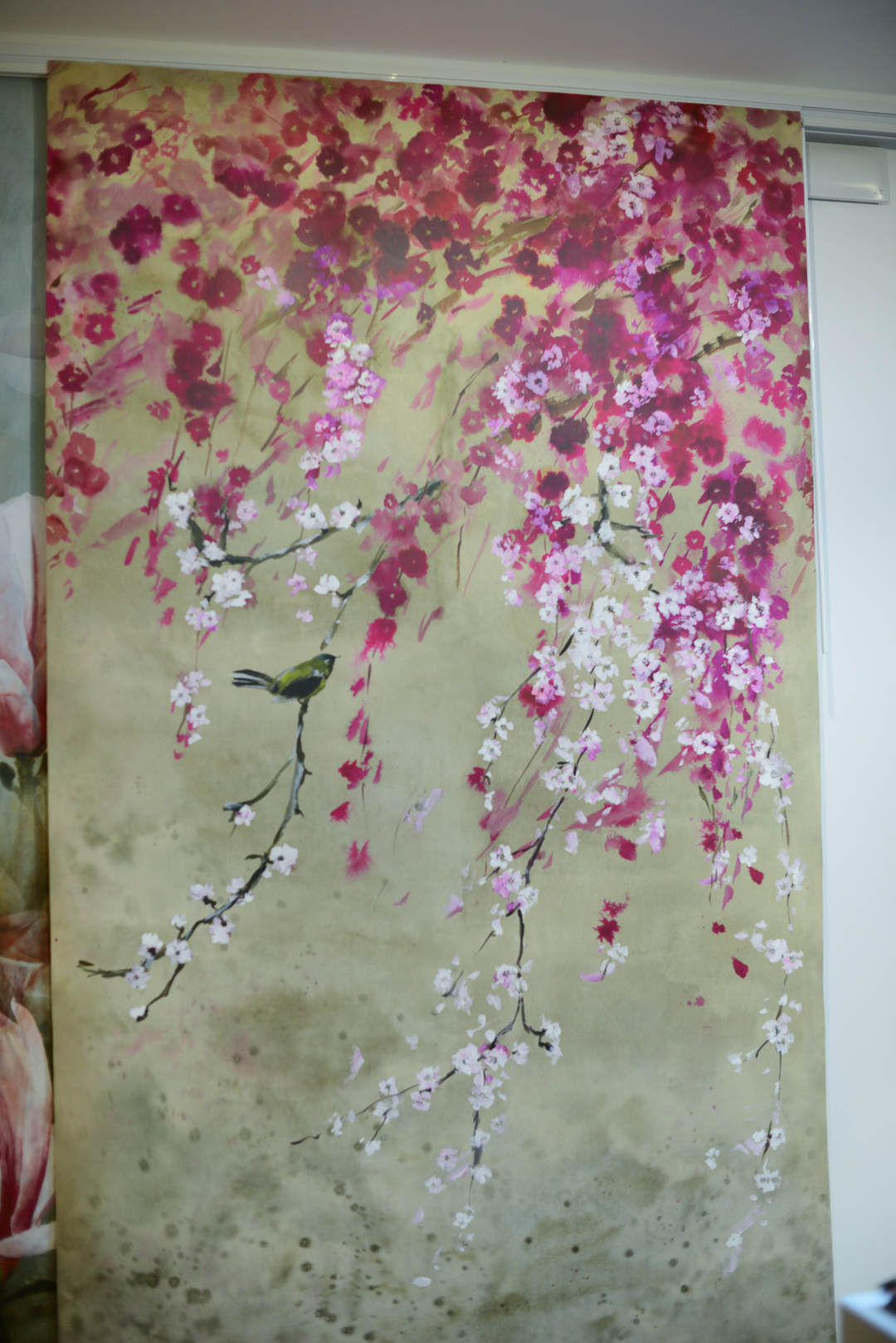 Finally, at this time of year, you also might want to think about getting your Hygge on. (You can read previous posts about how to Hygge your home here). One way to fast track your way to achieving that is to look to up your texture game on the decor front. Think tactile velvets, sumptuous faux furs and dreamy oversized knit blankets and throws. Mixing up your textures gives you a gorgeous luxury layering effect and brings all the cosy to your home ready for the slow living season ahead.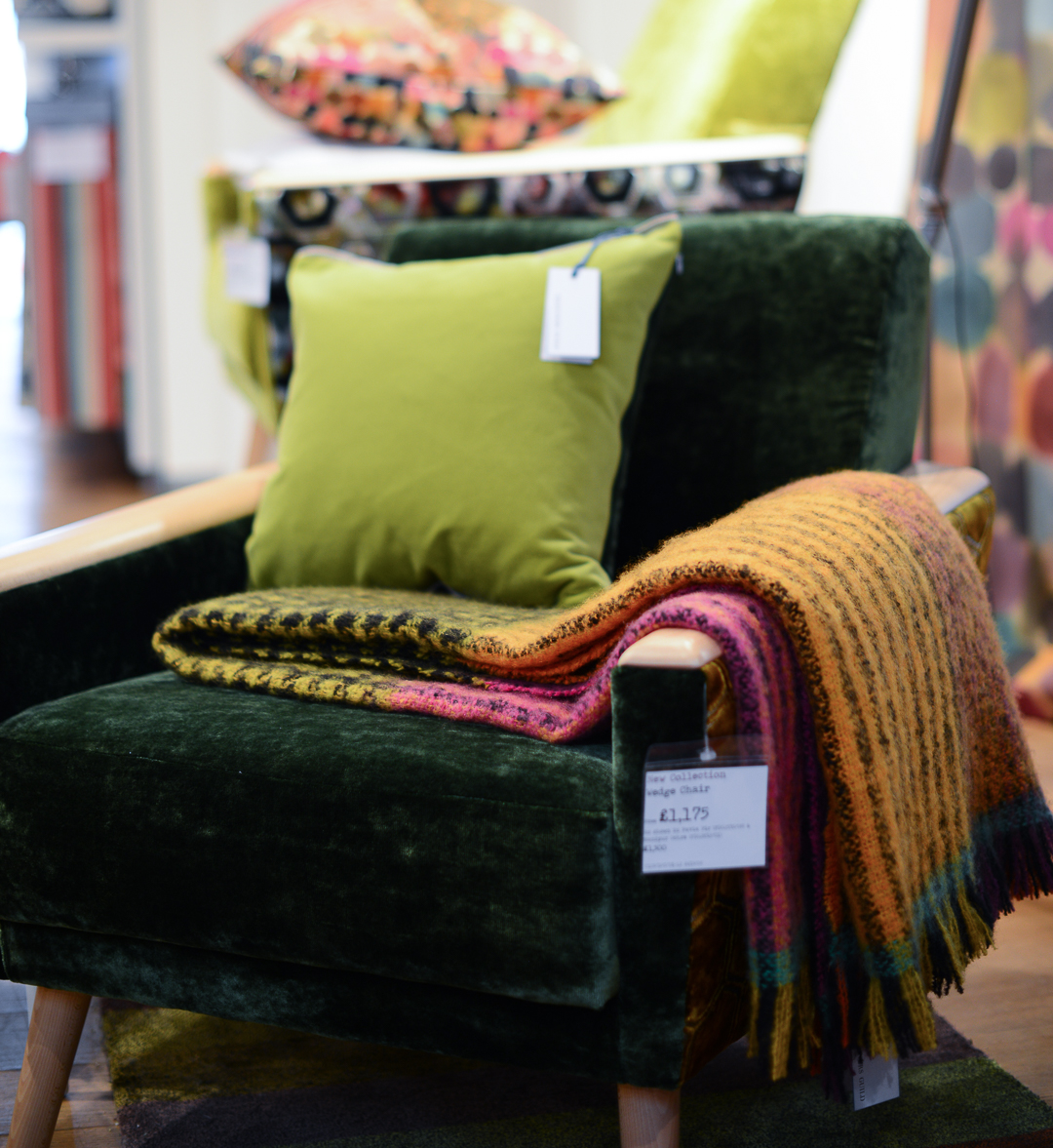 5 Winter Home Styling Tips – where to shop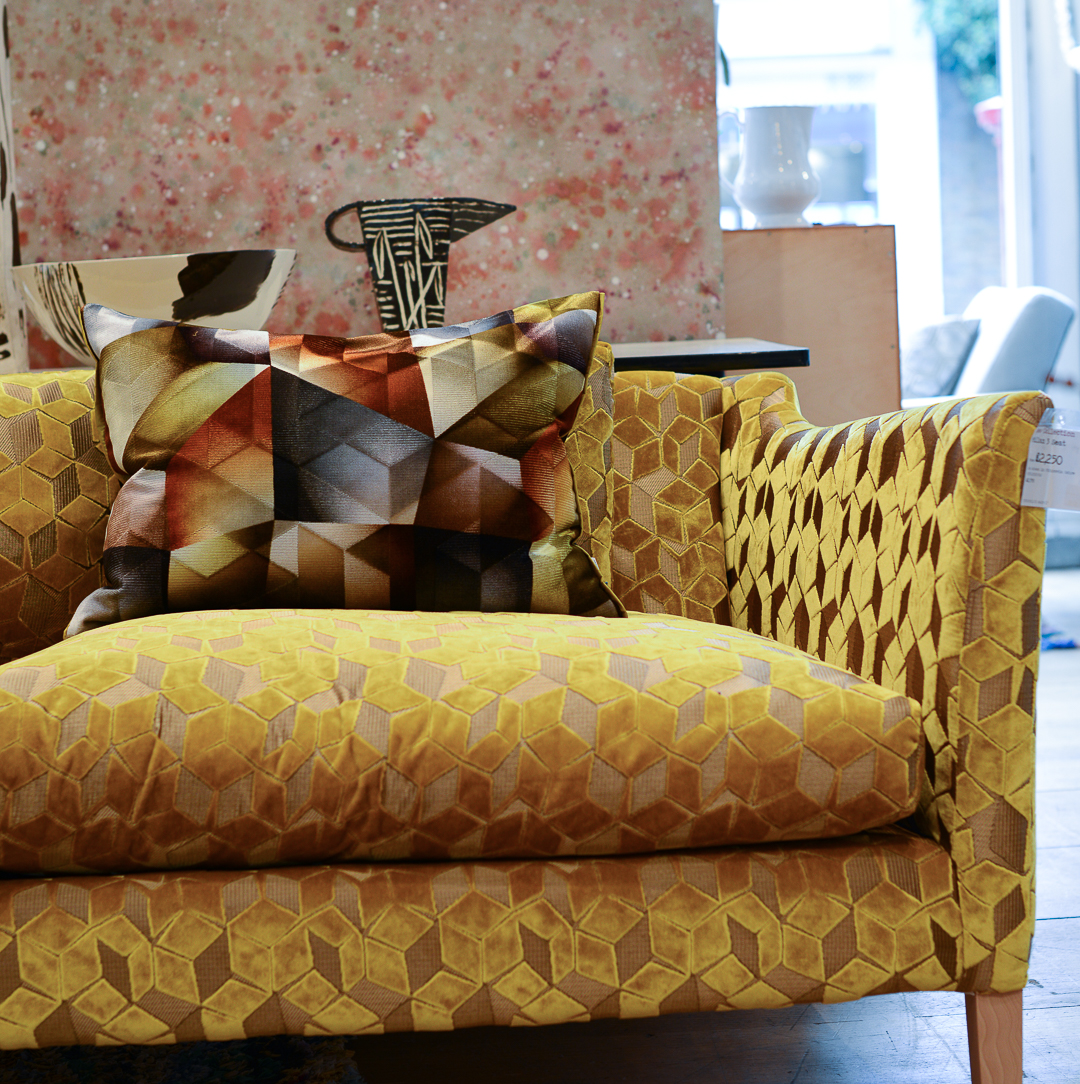 So that's it, my 5 steals. But no post is complete without a little shopping – so here are some of my favourite home decor pieces out there right now. Click the images to shop. (#AffiliateLinks Used)
If you want to scope out some more home decor inspo head to my Pinterest boards here. Or stalk my insta @notesbyastylist for a behind the scenes snoop of what's going on in my home this season.

If you're wondering what Notes From a Stylist is up to these days – don't fret – I'm still around, I've just switched lanes and started a new personal branding photographer business called Surrey Social Stock Photography – feel free to pop over and explore our work.
(Visited 928 times, 1 visits today)