Coal Drops Yard Shopping Guide.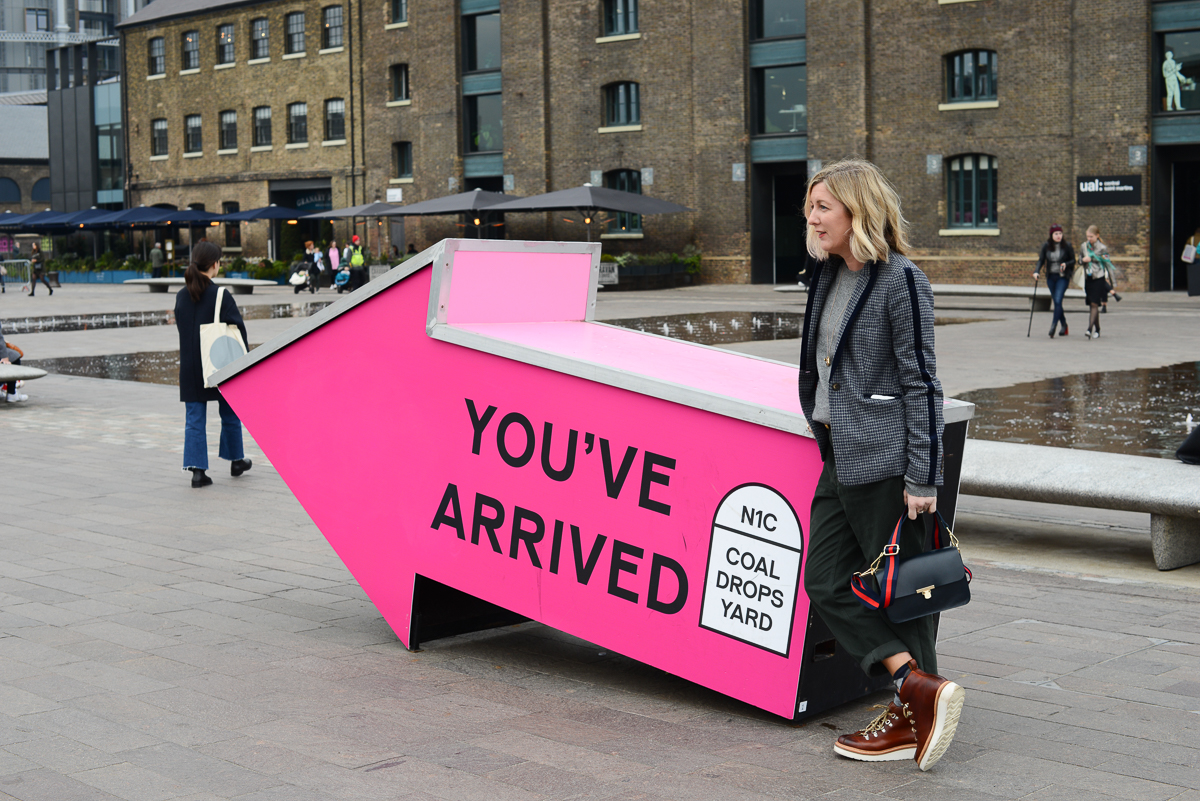 For our latest Shopping Guide, we headed to Coal Drops Yard in Kings Cross and enlisted the help of one my favourite blogger pals Kate Hiscox from Wears My Money. She's a London gal through and through and has some very amusing dodgy mems of this area of London way back when… If you haven't been there, Coal Drops Yard is a haven of expertly curated independent boutiques which are a dream to stroll around. Here's Kate to talk you through some of her top stops on our Coal Drops Yard Shopping Guide.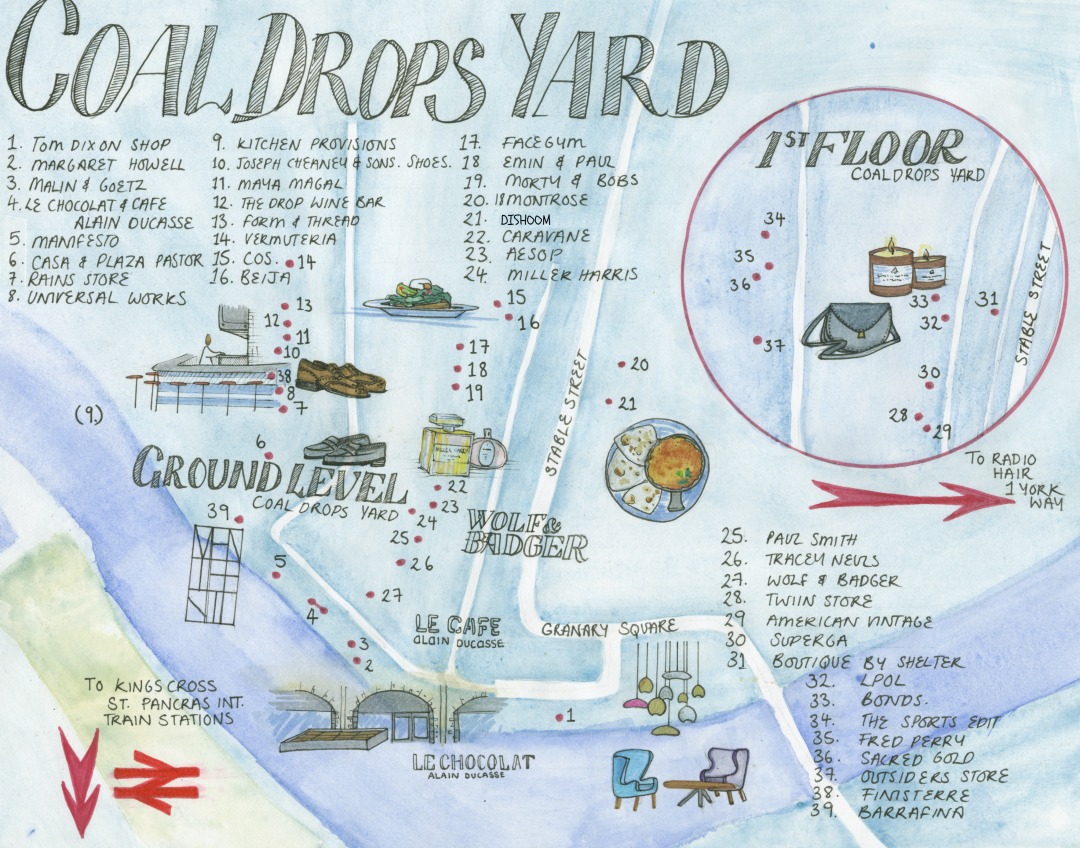 This area of London holds many memories for me. Or it would if I could remember the finer details. I don't remember many of the details because this was prime clubbing territory and I was deep into clubbing back in the early '90s. Bagleys Warehouse, a fairly rundown Warehouse (as the name suggests) held many a fine rave and The Cross, which is now a Tom Dixon shop, was an even more regular haunt. Many a lost evening was spent out on their patio while the sweet sounds of pumping house music came from the sweaty caverns inside. It's odd to come back sober and over 20 years later to find a smart shopping and eating area. It still retains its cool and 'word of mouth' vibe though and suits the person I am today much more than a sweaty techno club does now.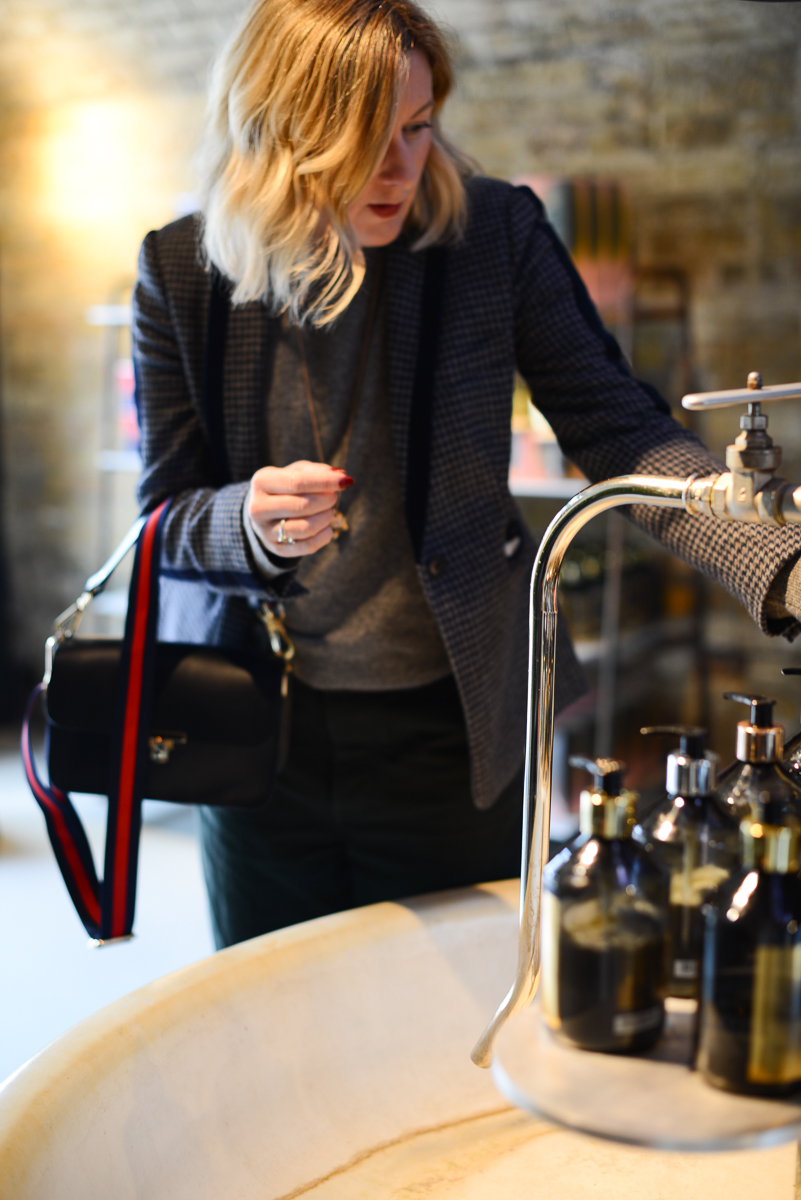 Based on my past, our first port of call had to be Tom Dixon which is now their new hub for creatives, techs and cool collaborations. Nestled in the old clubbing caverns, it now homes a live studio comprising of a shop, a workshop, office and trade counter. We loved the perfumery and a snoop around the lighting department.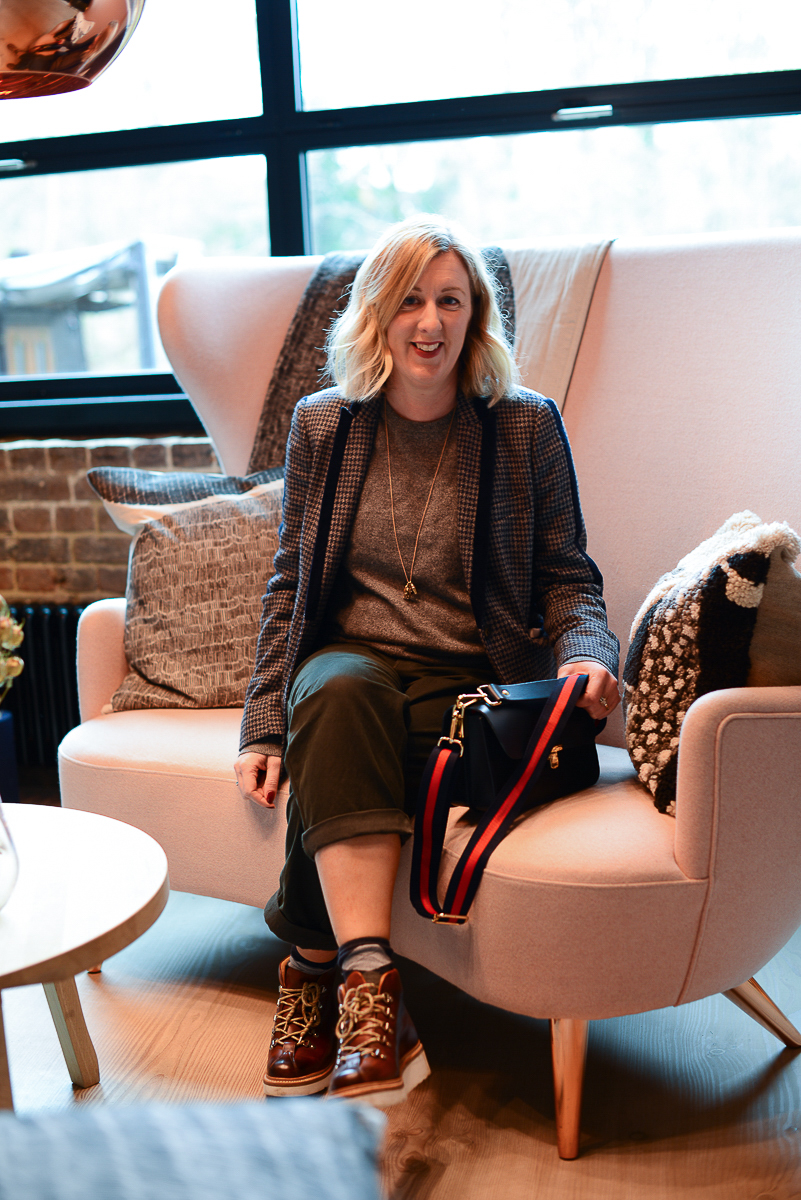 Right next door you can find Margaret Howell, she of the uber utilitarian yet mouth-wateringly chic designs. There was some SS19 boiler suit heaven in there, so pop in if you have one of those on your new season hit list.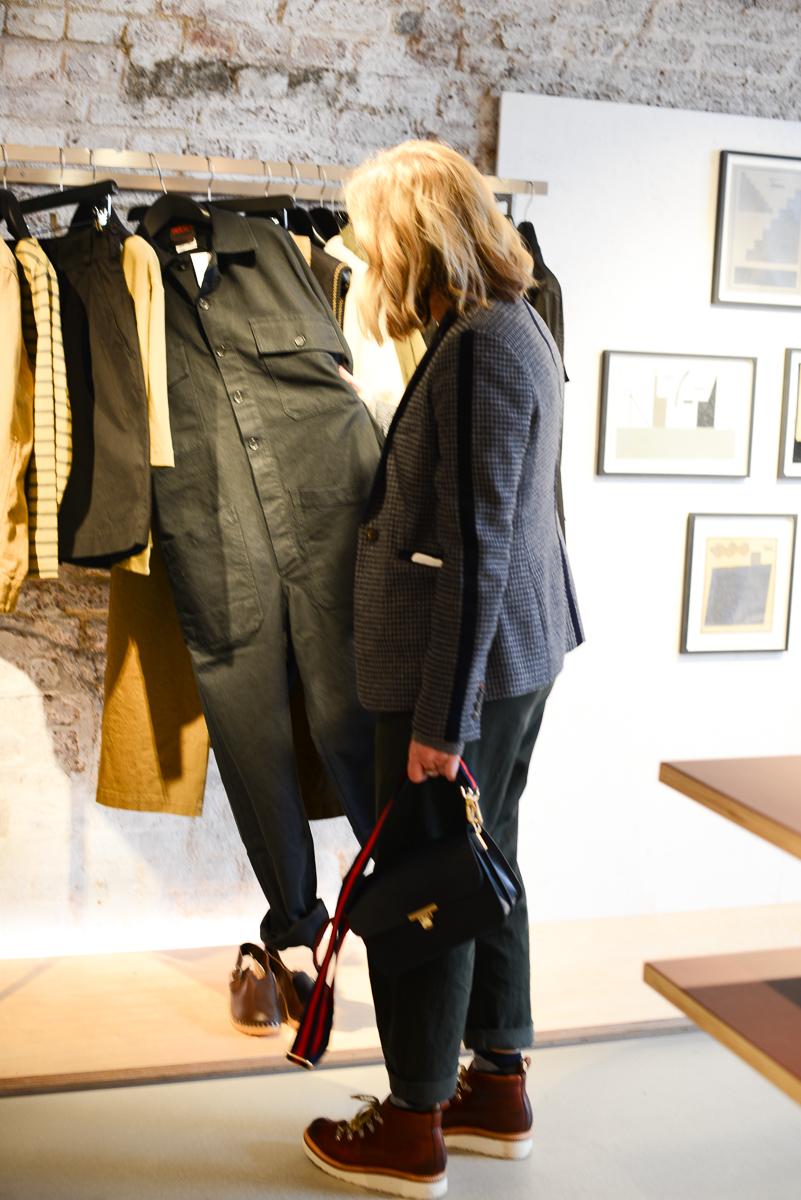 We stopped for a coffee and a route planning chat at Morty & Bob's which is a chic little cafe with delicious quick food and beverage choices – the perfect place to hatch your shopping day plans.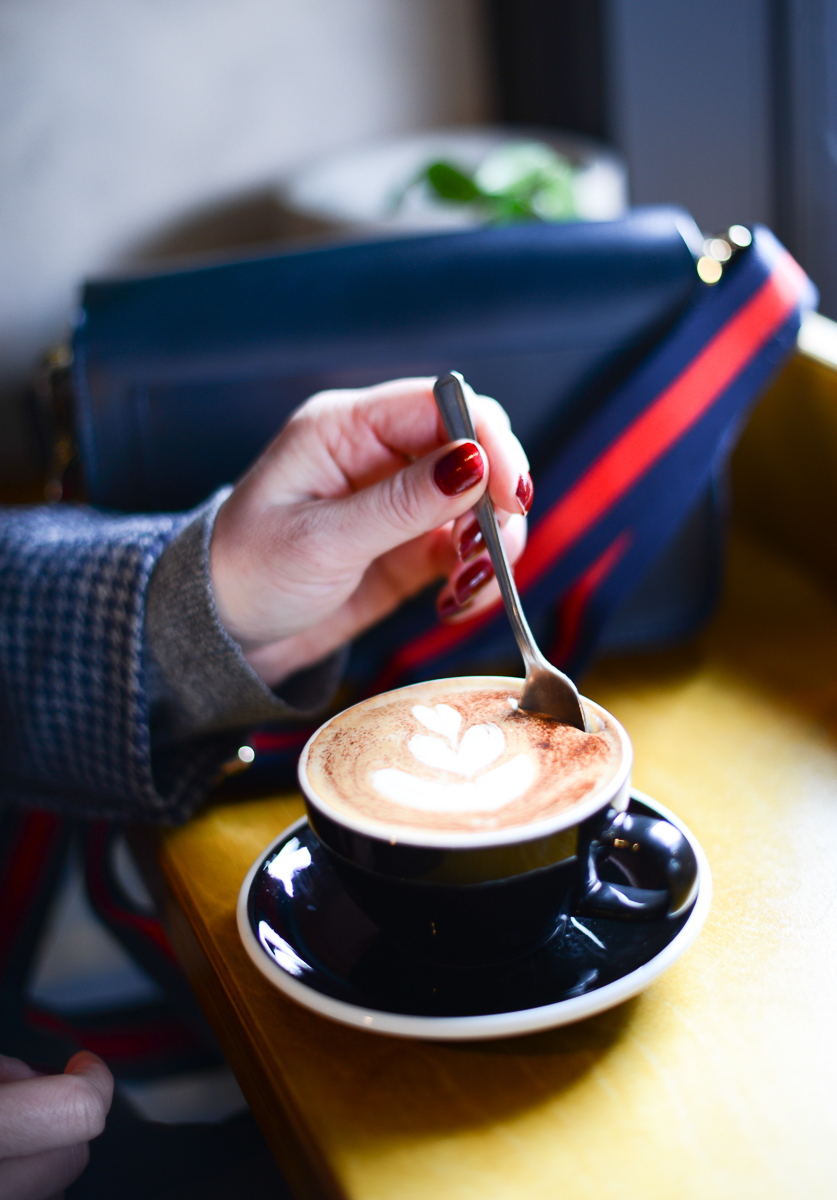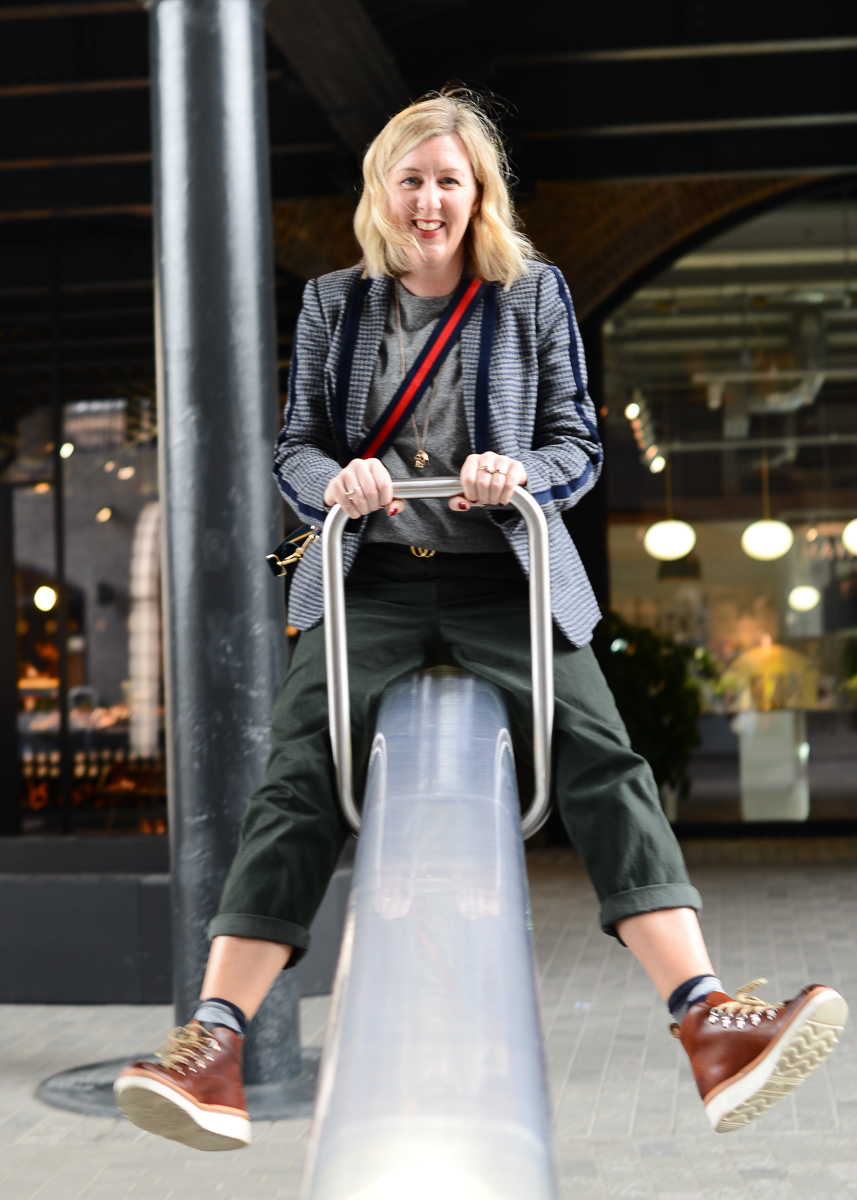 Kate wears Boden blazer, COS trousers, Grenson boots & Carloe London bag.
Once revived it was back across the ground level plaza (via a quick go on the ever so instagrammable see-saw), to check out the lovely handmade shoe delights at Joseph Cheaney & Sons. While a little boot sniffing was in order, we also got a quick insight into the shoe design process of this great British brand via the super helpful staff members and even pinpointed a few necessities which may well make it into a certain someone's closet.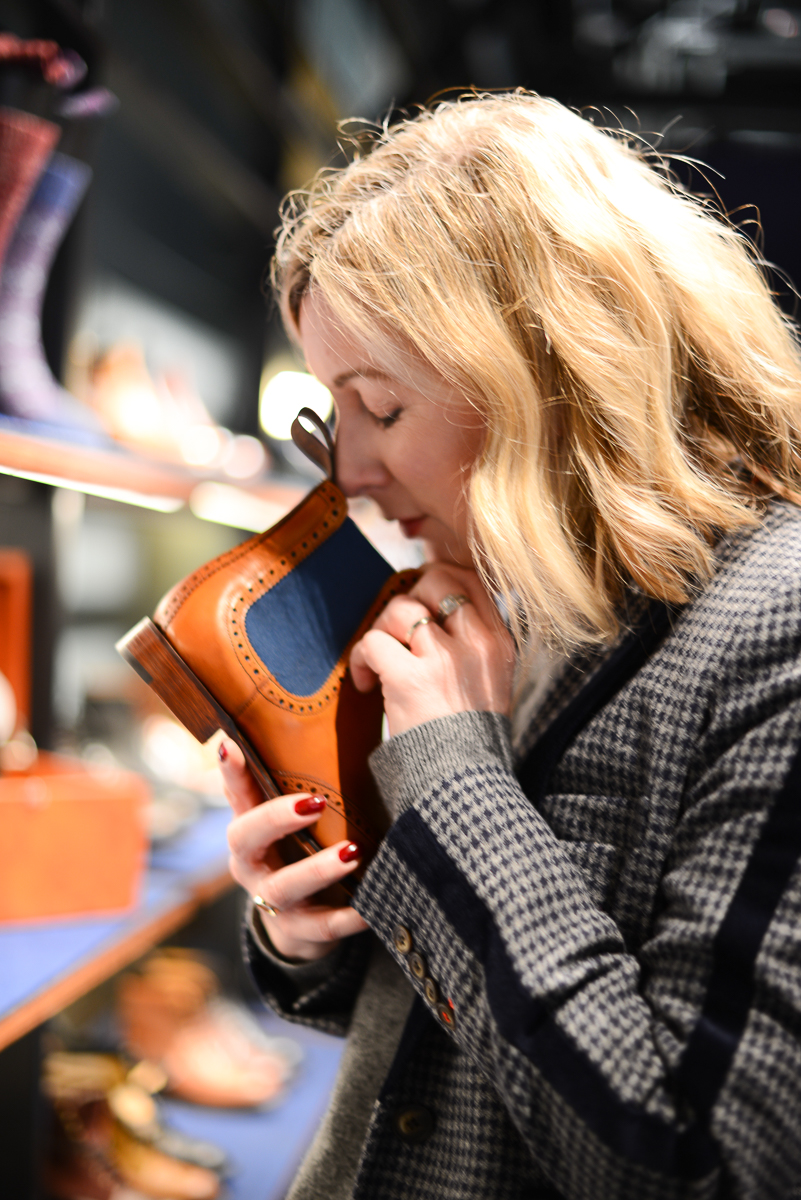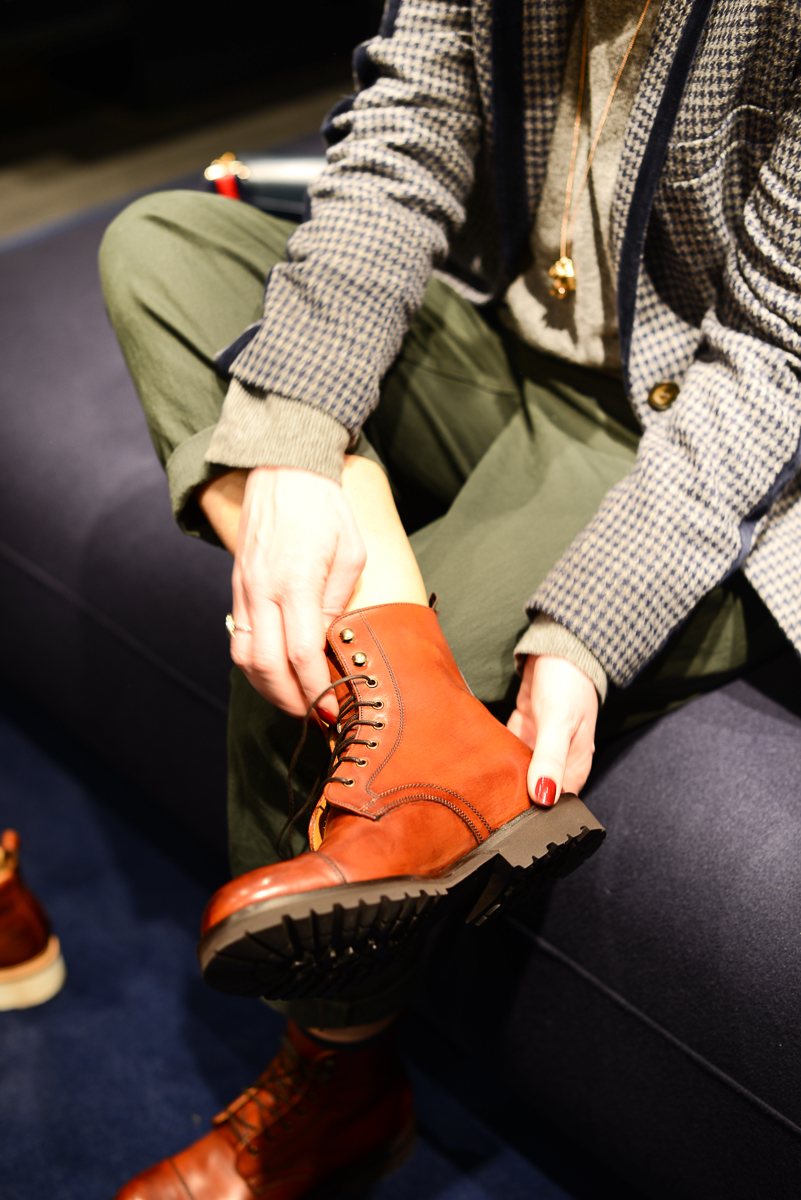 Circling back around behind the main shopping enclave we popped into 18 Montrose (Stable Street). This store is heaven to behold for sneaker addicts and cool designer streetwear, but we also happened upon a gorgeous edit of women's clothing including a long-coveted Ganni dress (which obvs had to be purchased).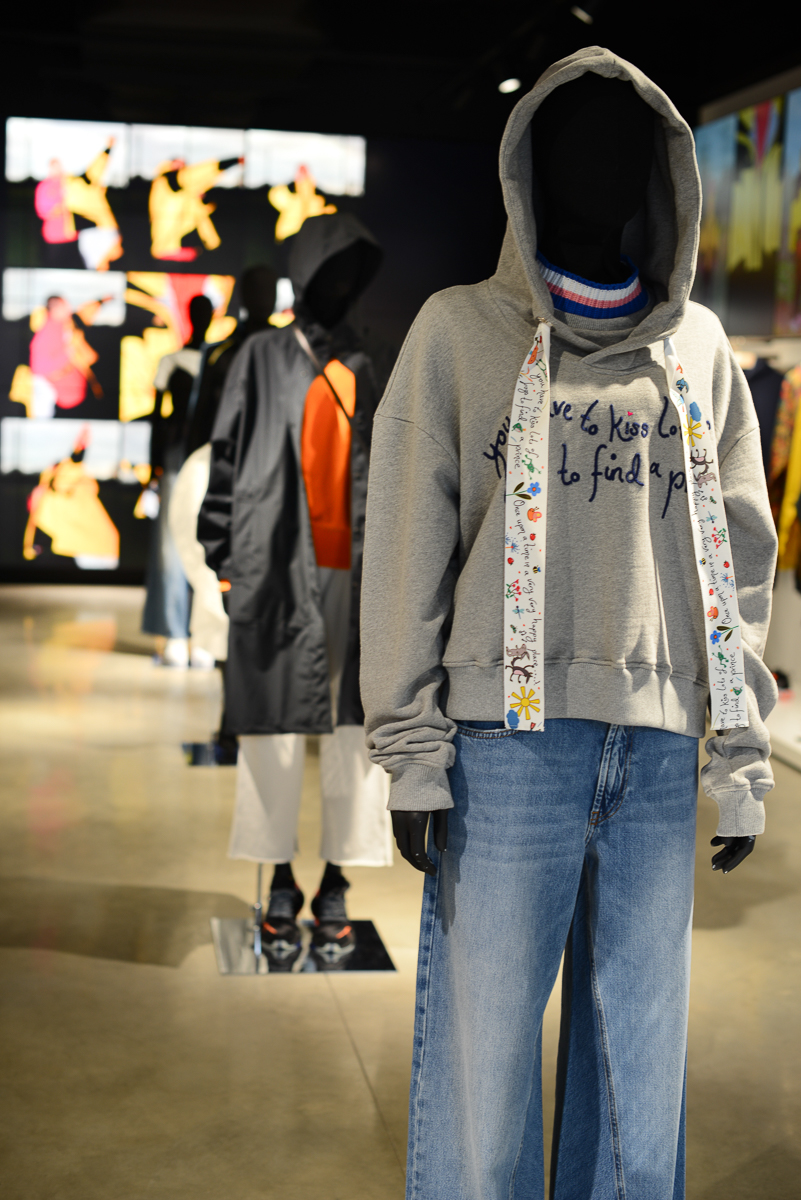 Back in the Coal Drops Yard mini-mall, we then headed to Miller Harris for some scent assessment. This fabulous London perfumer has carved itself a well-deserved spot at the top of the modern perfumery market by offering urban fragrance stories and blends which will surprise and delight you. Instore we loved their fragrance appreciation bubbles where you can scootch your head in and get a whiff of any scent you are interested in. Needless to say, the sniffing journey continued…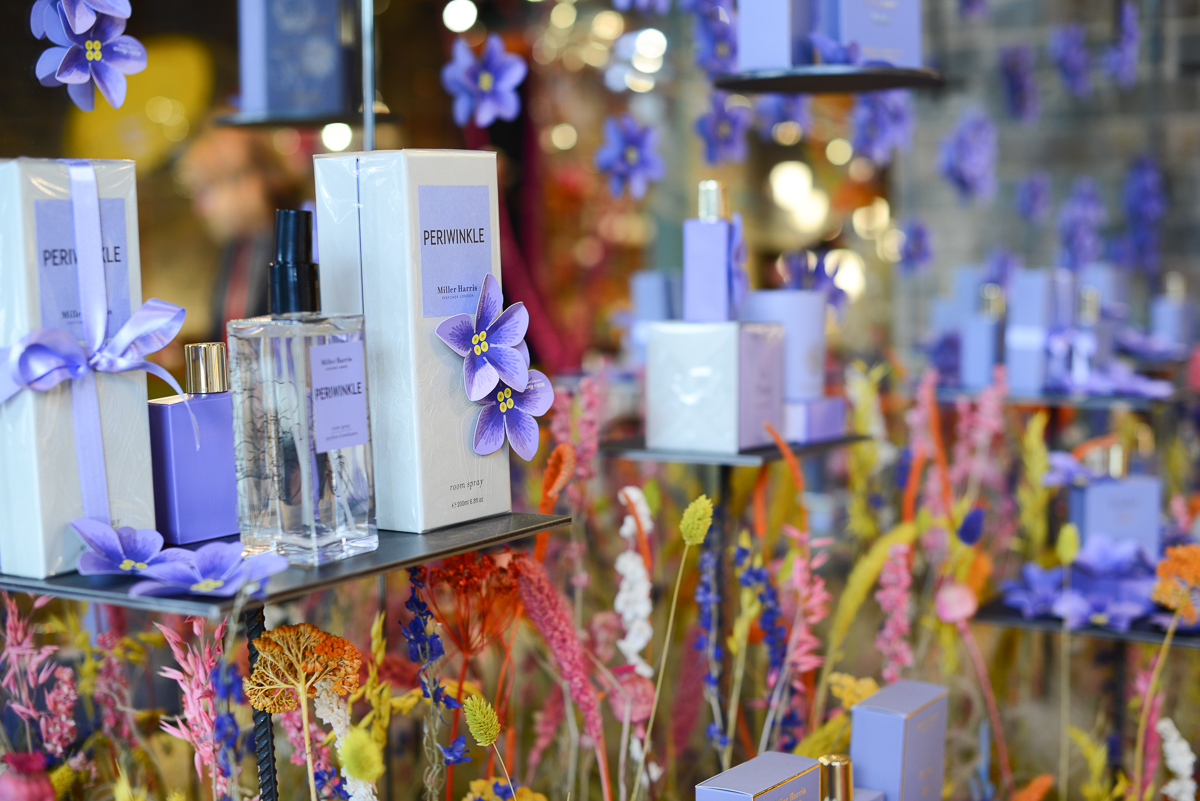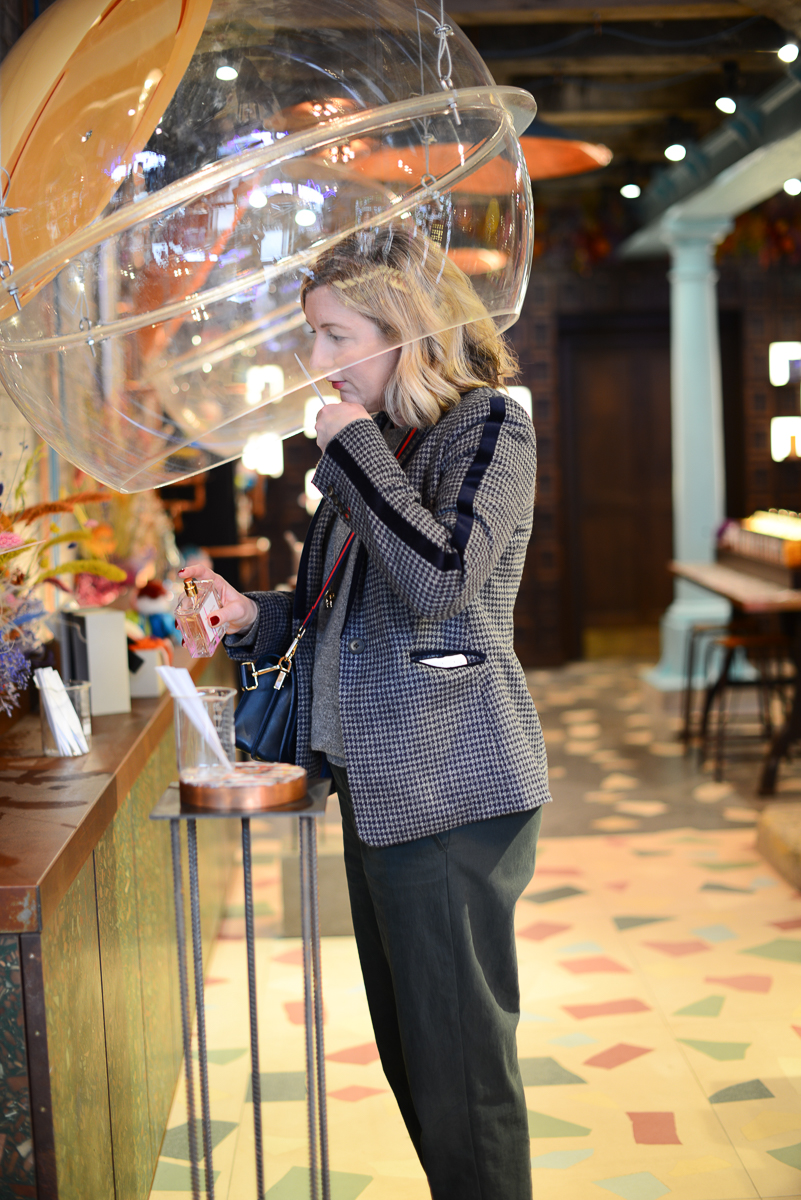 For the next part of our Coal Drops Yard shopping guide we then headed to Wolf & Badger which famously plays host to cutting edge independent brands and is an Aladdin's cave of shopping happiness. In the store, you can find clothing brands, jewellery, homeware curiosities, beauty products and even bikes and a gorgeous fresh flower section courtesy of the fabulous Edie Rose Designs.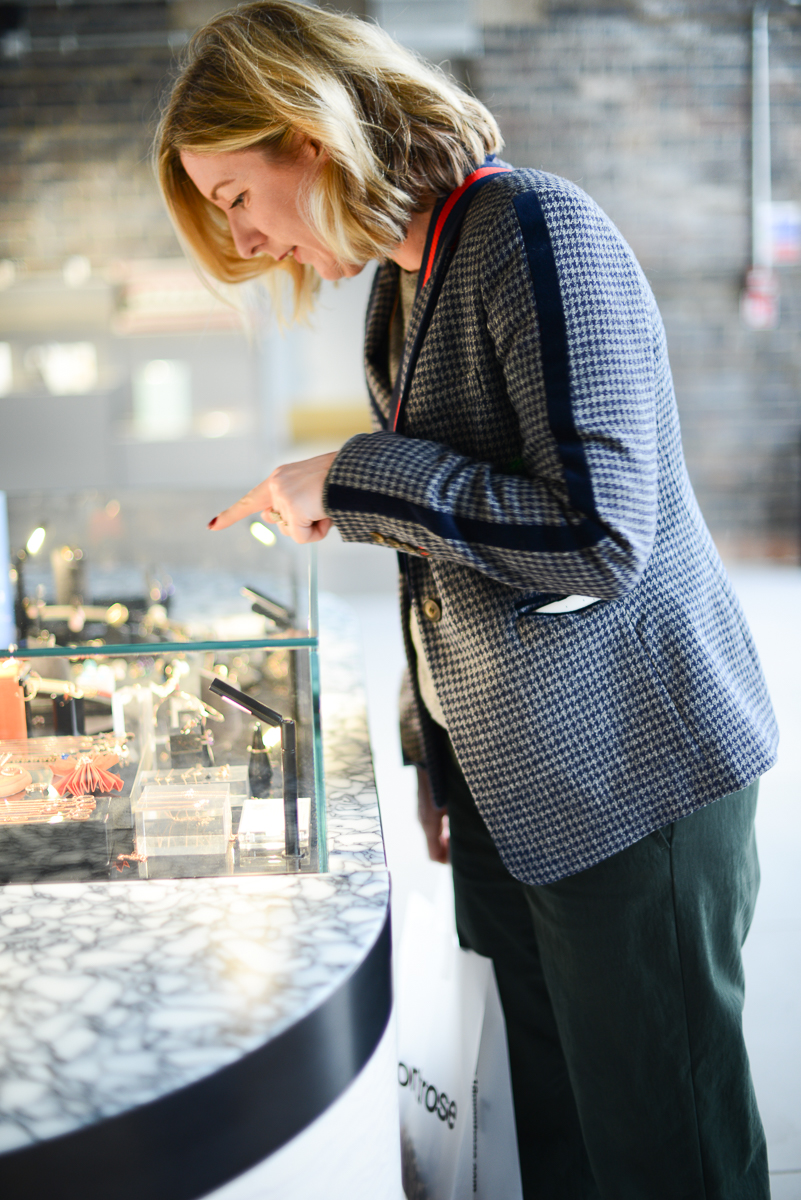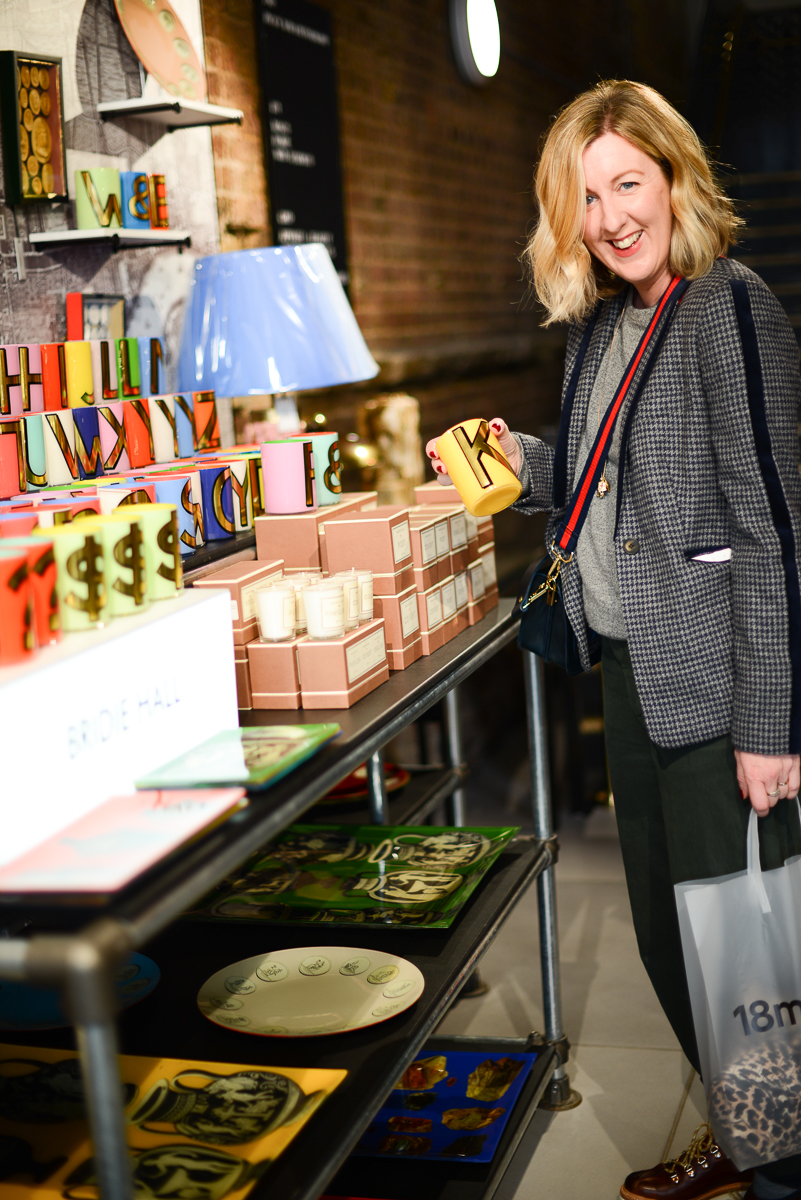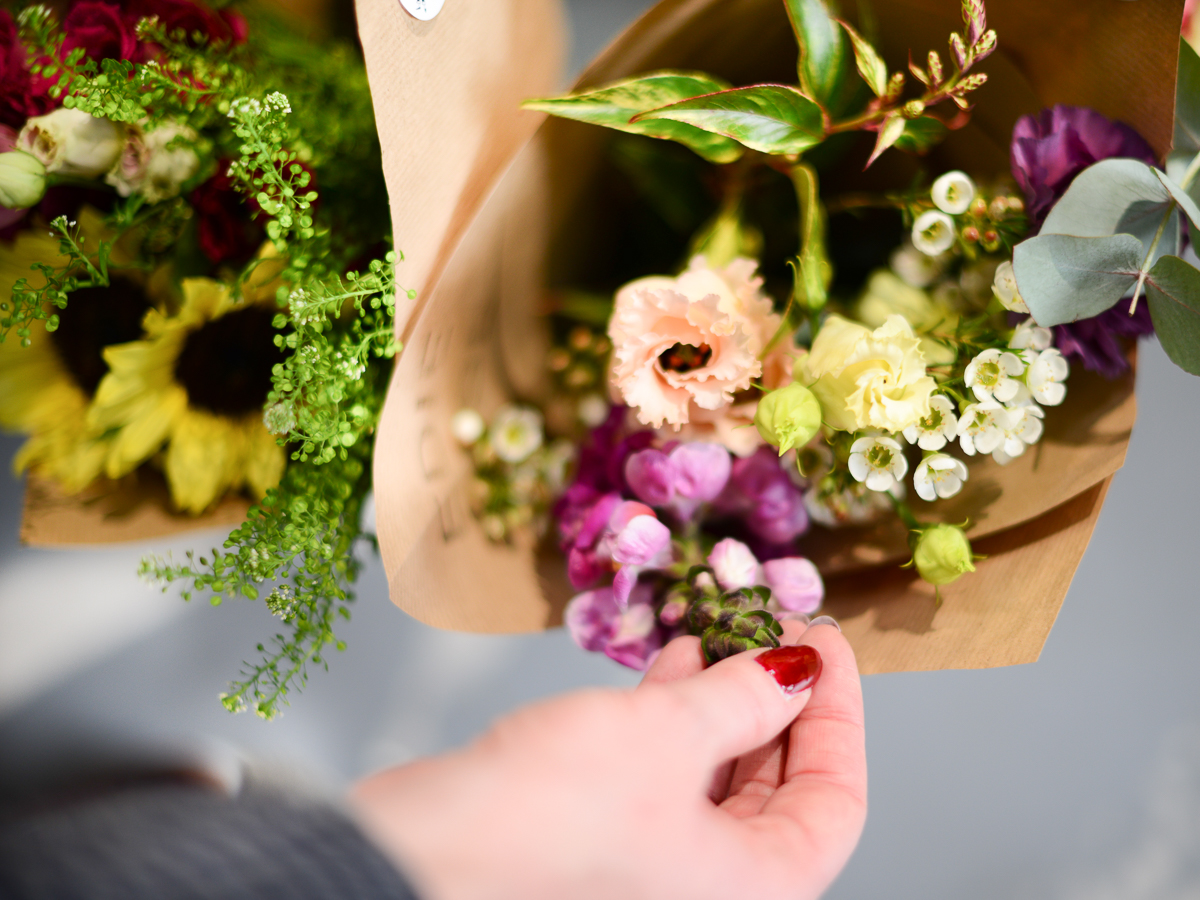 From here you can head upstairs and access the 1st Floor or Viaduct Level of Coal Drops Yard with even more shopping joy. We loved a snoop around American Vintage, and a drool over all things LA inspired in Twiin Store, which is a concept store dedicated to socially conscious fashion labels with a twist of unadulterated eclectic vintage meets contemporary vibes.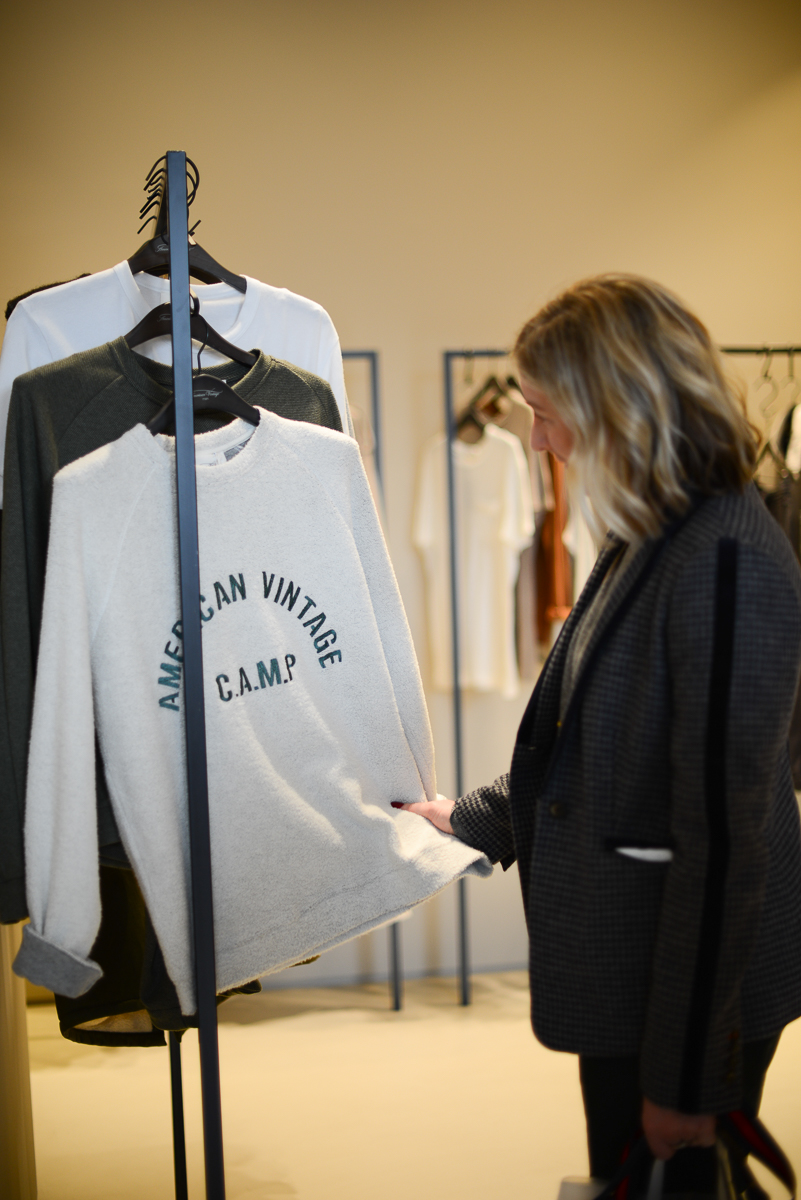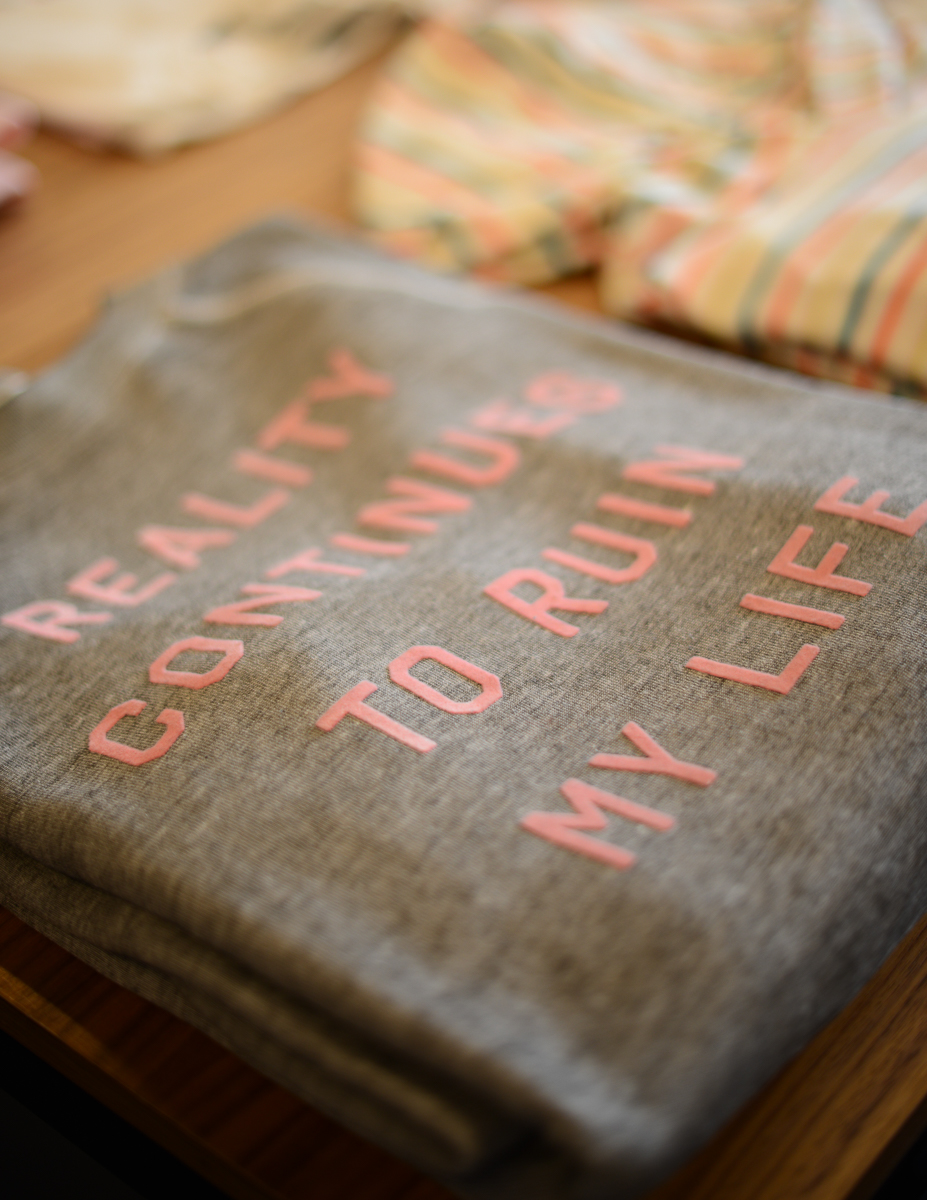 Also on this level, you can find the brilliant Boutique by Shelter. A charity store which has a great mix of quality on-trend pieces mixed up with vintage and designer one-off pieces at knock-down prices. The income generated from the boutique goes towards Shelter services which is dedicated to helping the homeless and people struggling with bad housing, so definitely worth a stop during your visit.
On this level, we also stopped by at East London favourite LPOL (Lost Property of London), an independent pared back leather goods brand which has a touch of the Scandi about it and stocks gorgeous beautifully crafted bags.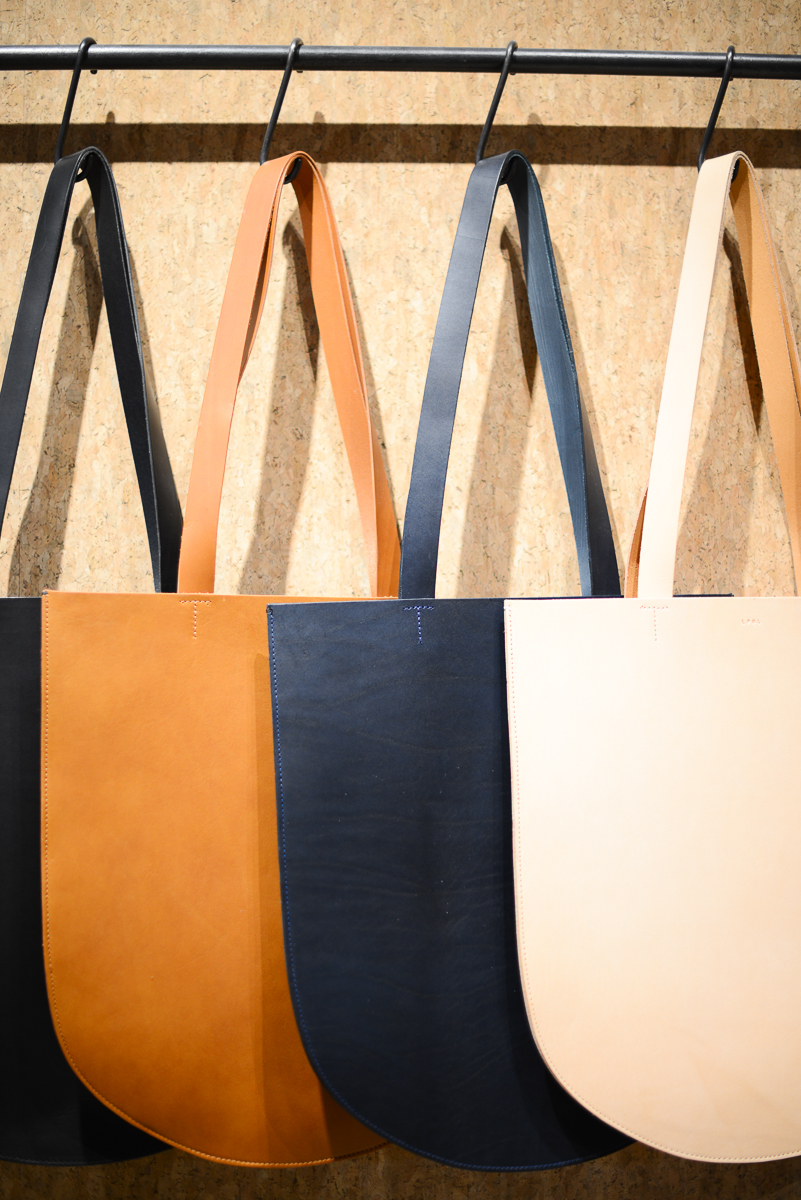 We then moseyed into Bonds. which is a lifestyle store literally overflowing with creative loveliness. From lifestyle picks to design products right through to workshop and event space, including a cute Earl of East London candle pouring room. There's plenty to see and do in this store so make sure you carve out some time to see it all.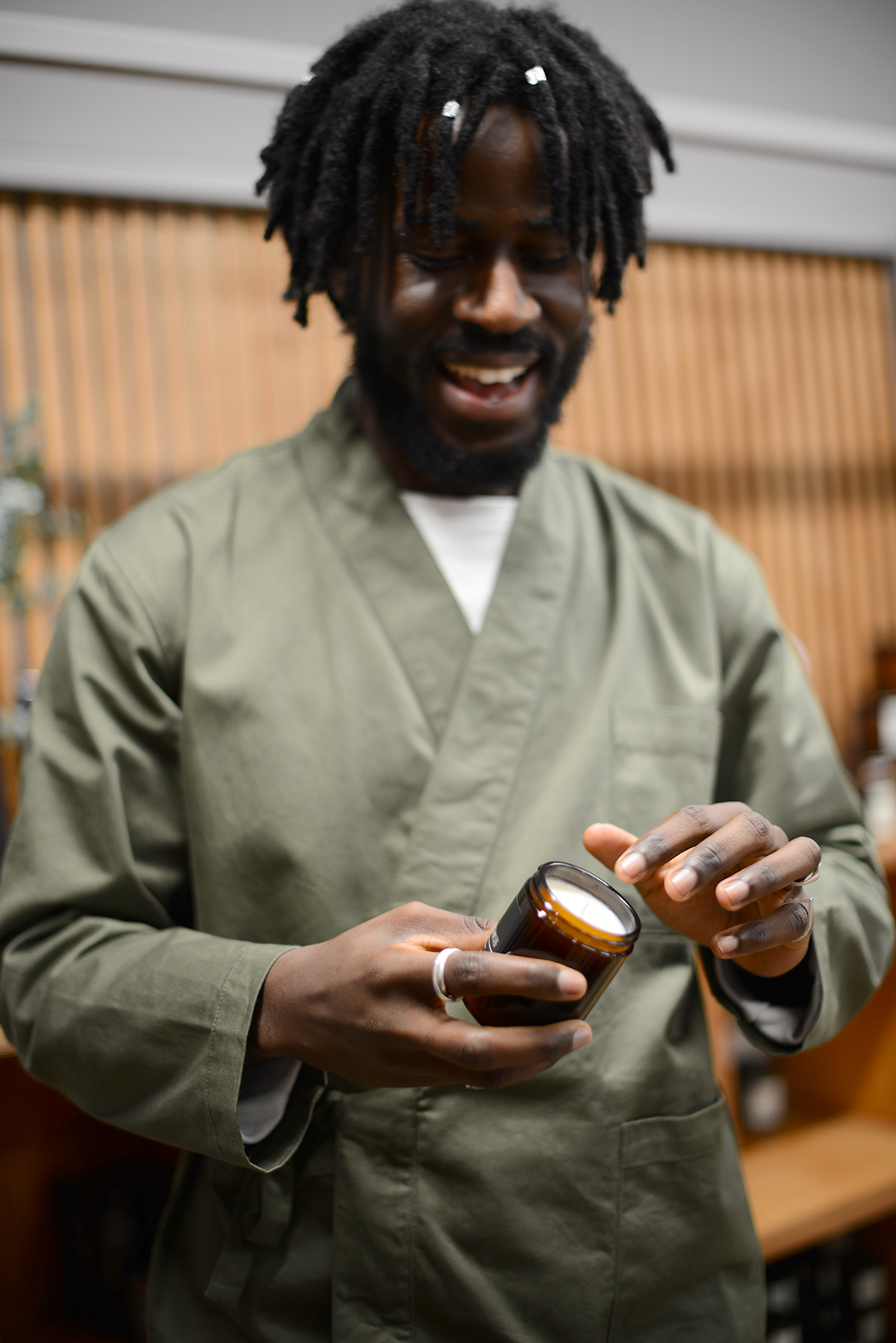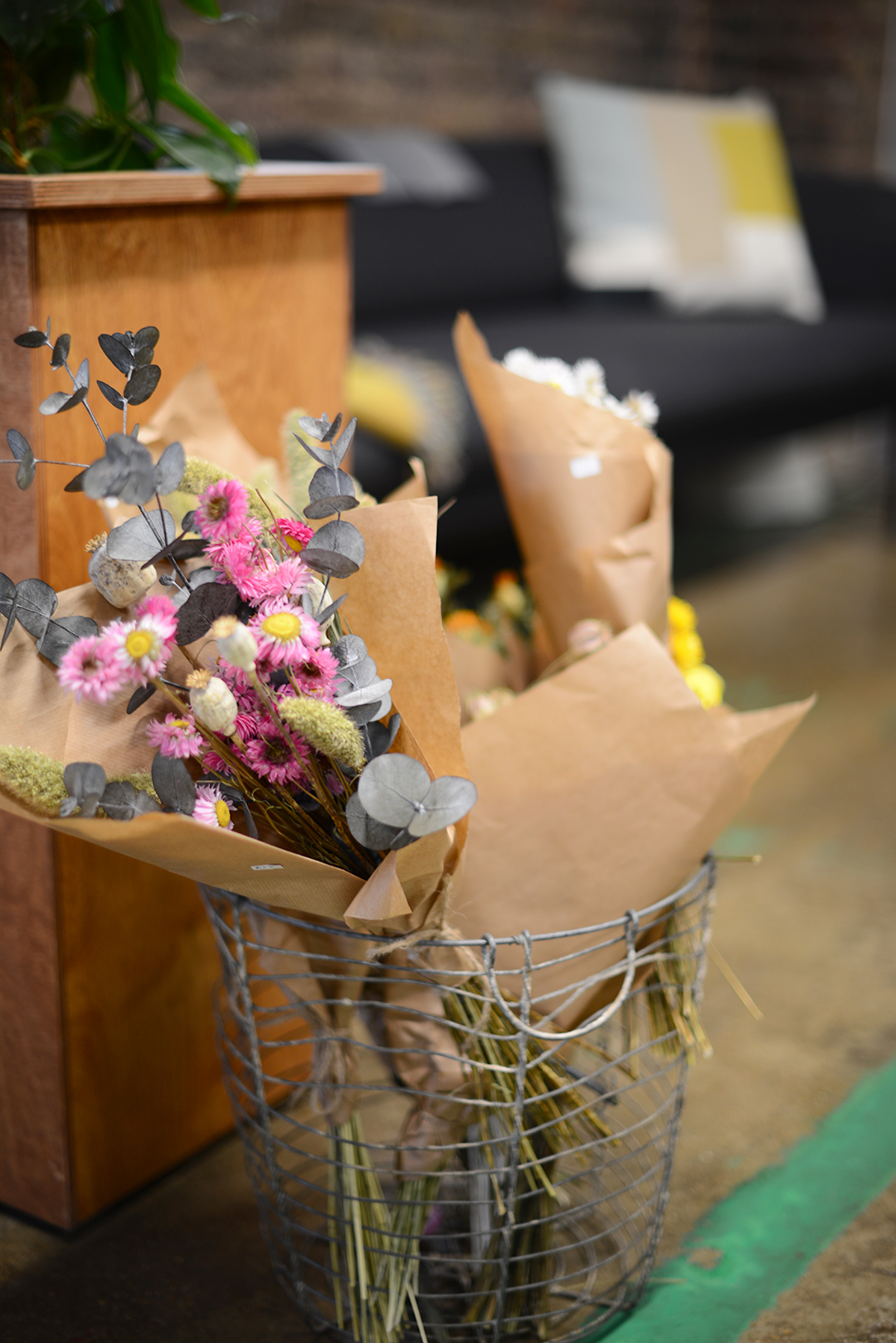 We finished up our Coal Drops Yard shopping guide reccie with a little lunch at Barrafina, a delicious walk-in authentic Spanish tapas bar, with an open kitchen so you can see your food being prepped while you sip a glass of well-deserved Cava after your shopping exploits.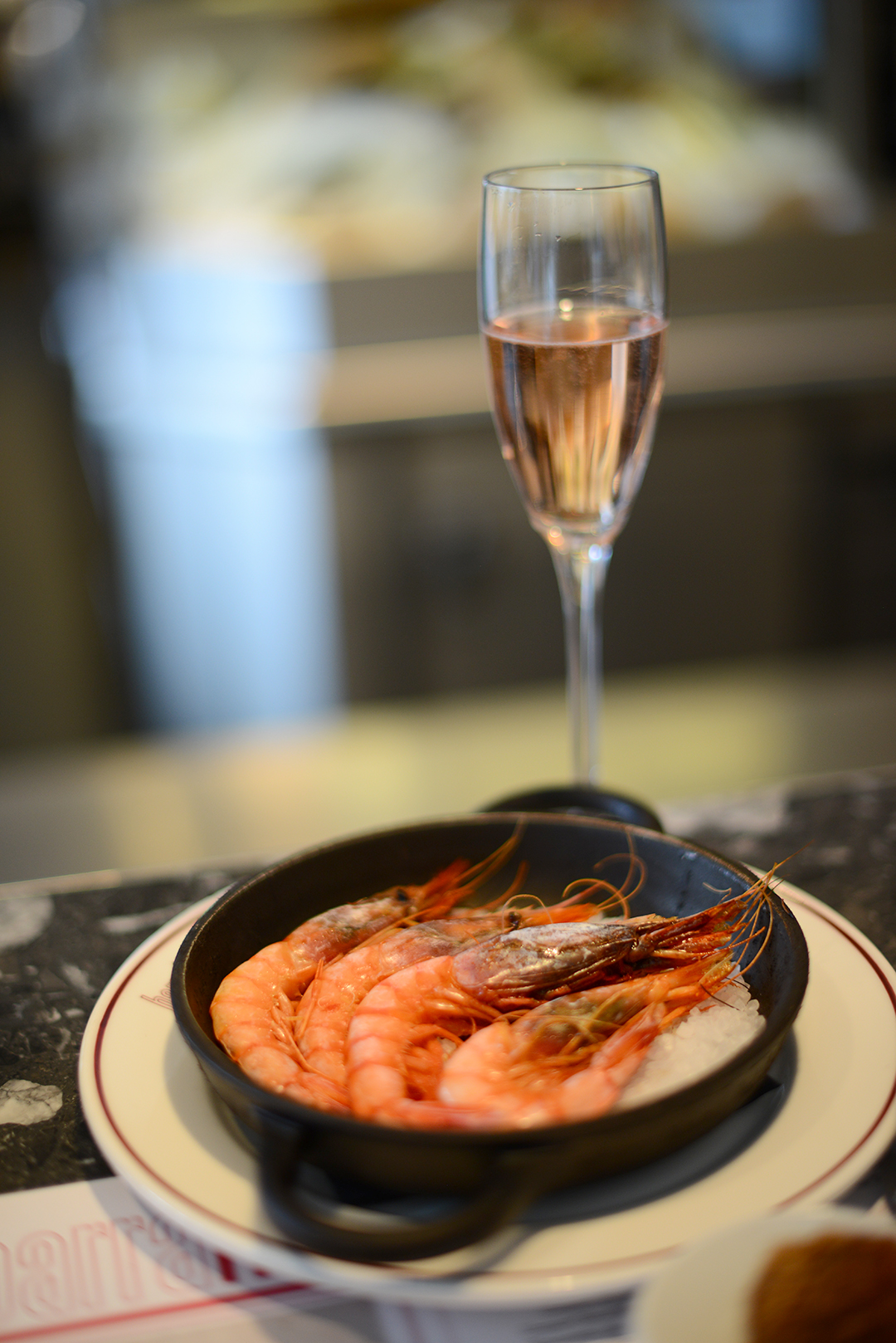 One of the great things you soon discover about Coal Drops Yard is that there is plenty to see and mosey around whilst you make your way through the stores. Along with the usual shopping and dining, there are ever-changing art installations, activities, workshops and DJ sets, so be sure to check in with the Coal Drops Yard website before you visit.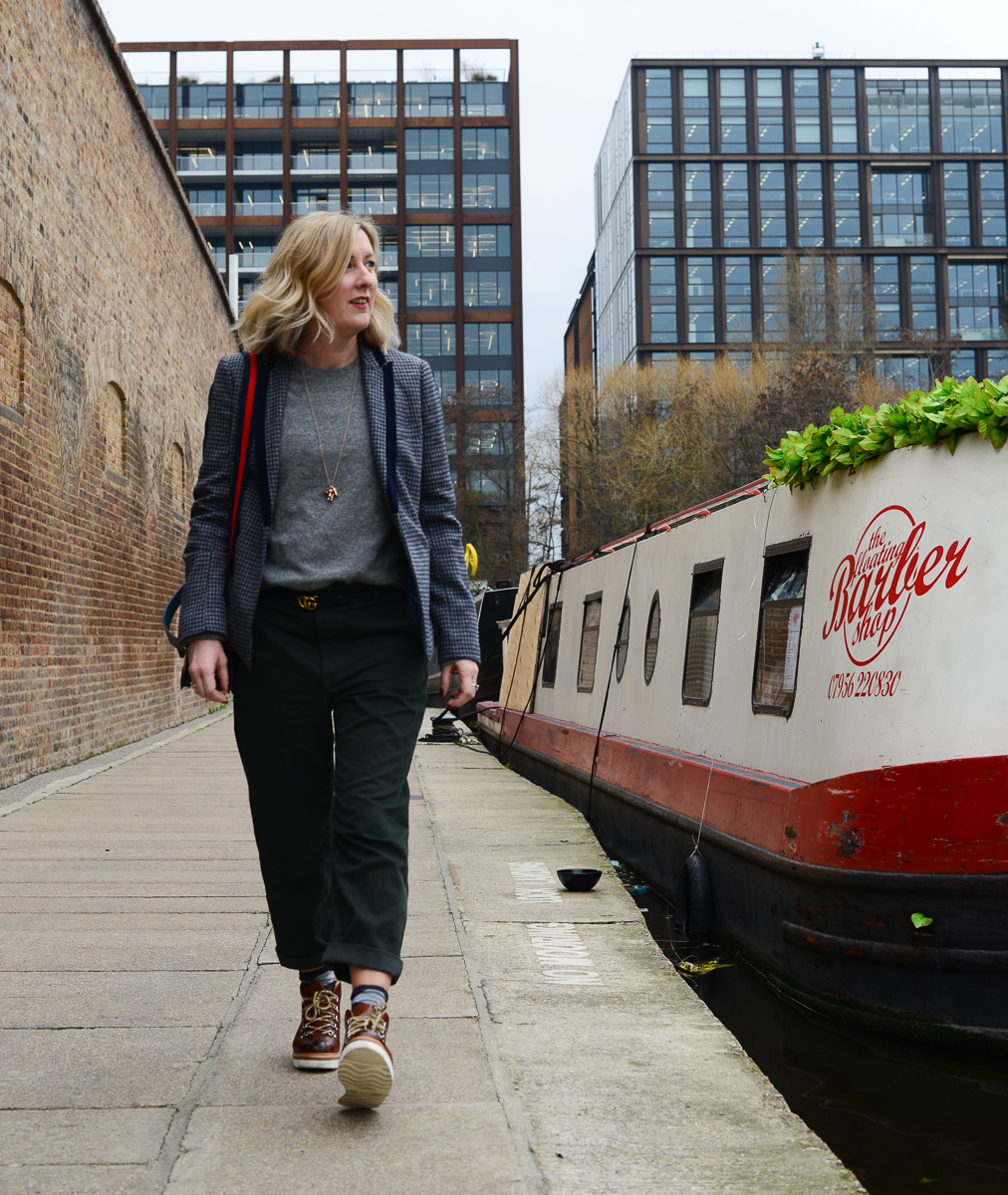 With thanks to the fabulous Kate for her stylish edit for our Coal Drops Yard shopping guide. You can find her blog Wears My Money here, or catch her musings on Insta @wearsmymoney.
As well as the usual almighty thanks to our illustrator Cicely Creswell for another gorgeous map.
For more shopping guides take a peek in our archive here.
(Visited 1,345 times, 1 visits today)