The Venice-Simplon Orient Express.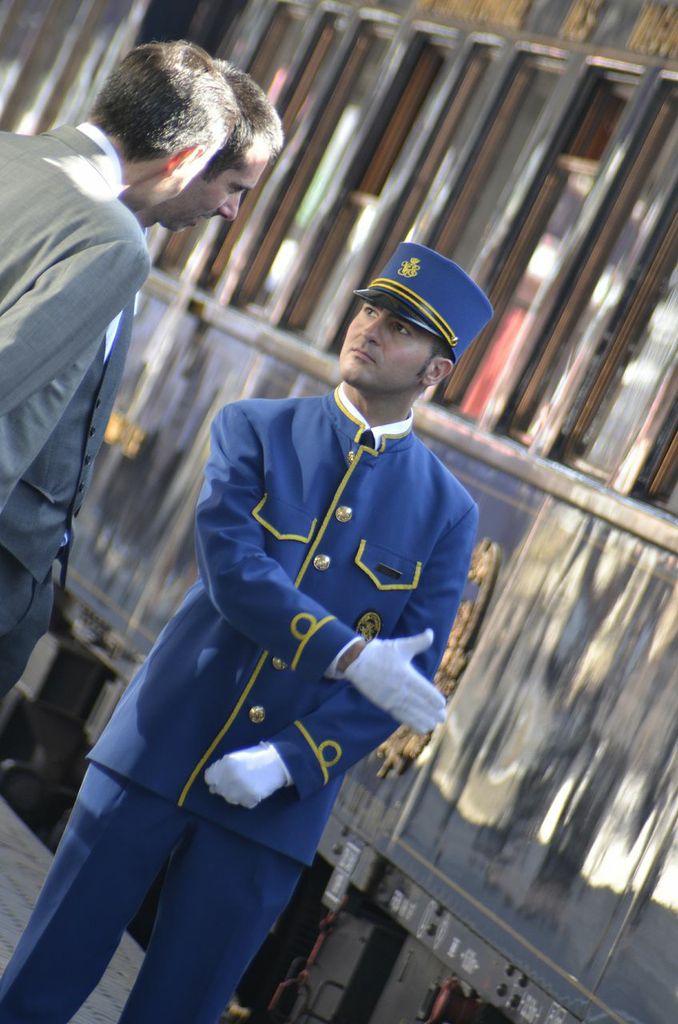 The other weekend I took a trip to Venice with a couple of my besties to hop aboard the Orient Express and experience a little luxury travel old school stylie. Needless to say there was much dithering about what to wear, given we were all in single cabins and there was talk about small baggage allowance and capsule wardrobes. Reading up on the pre-trip documentation, the words decorum and period dress kept coming up – ugh! I hate dress up, unless it's something I've been coveting on Matches Fashion obvs.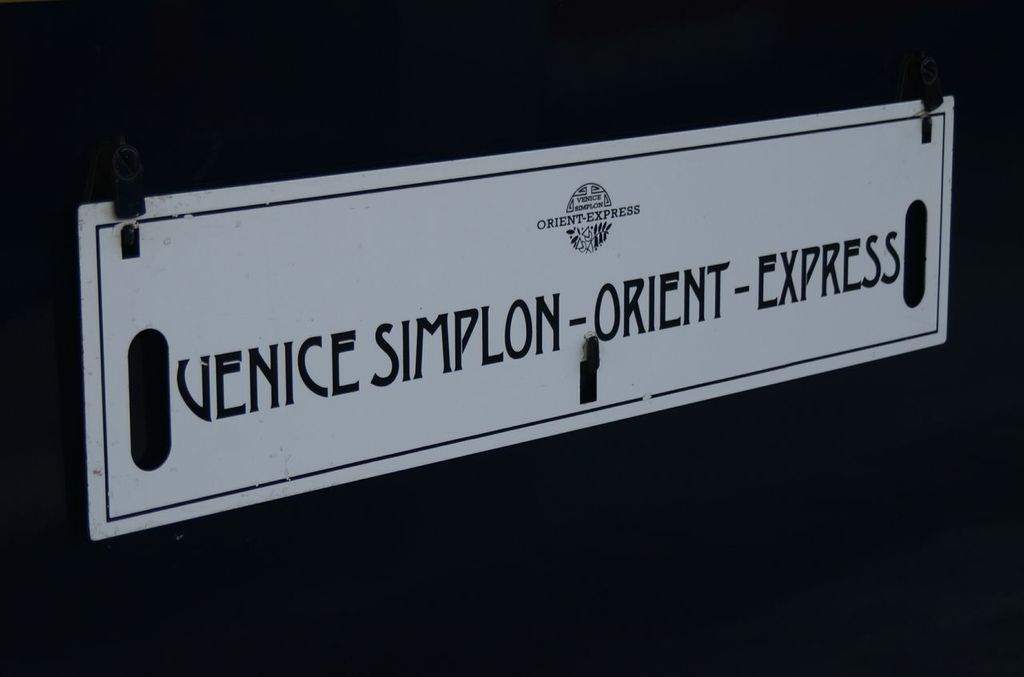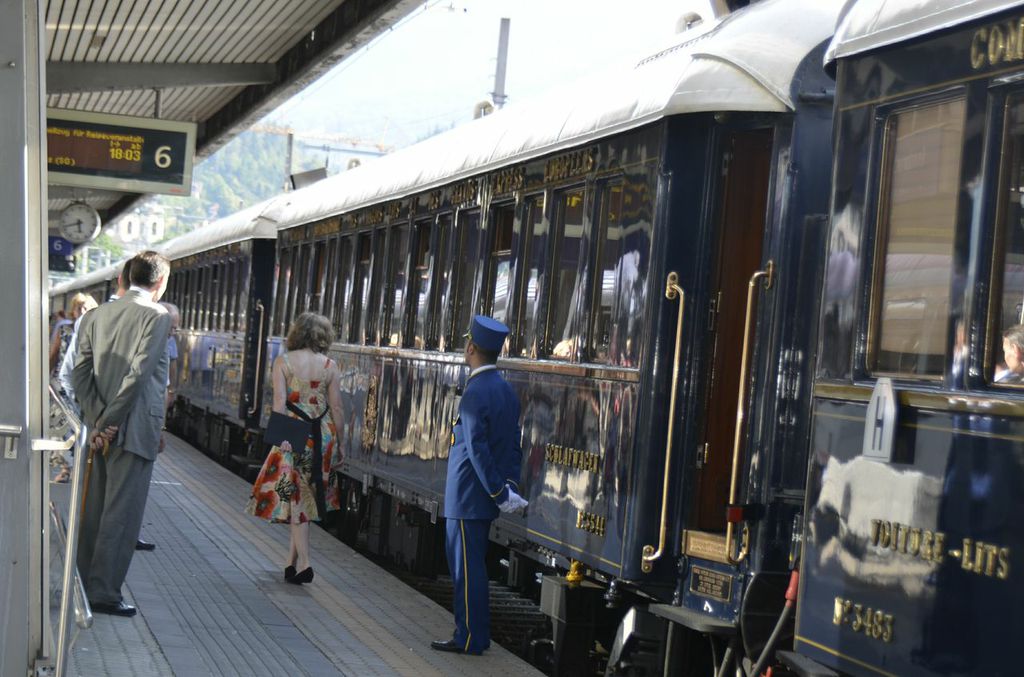 After a couple of attempts at packing and unpacking and then repacking… a top tip given to me by my mucker Penny, who has survived a seriously glam life in Monaco, looking impeccably sartorial on just that technique… I lugged my rather oversized bag (sorry Penny, but those last few pairs of heels needed to come) off to the Hotel Cipriani.
We headed to the Orient Express via water taxi after a couple of days R&R at the Cipriani, and were shown to our cabins… which were waaaaaayyyy down the other end of the train – thank the lord I'd worn sensible heels.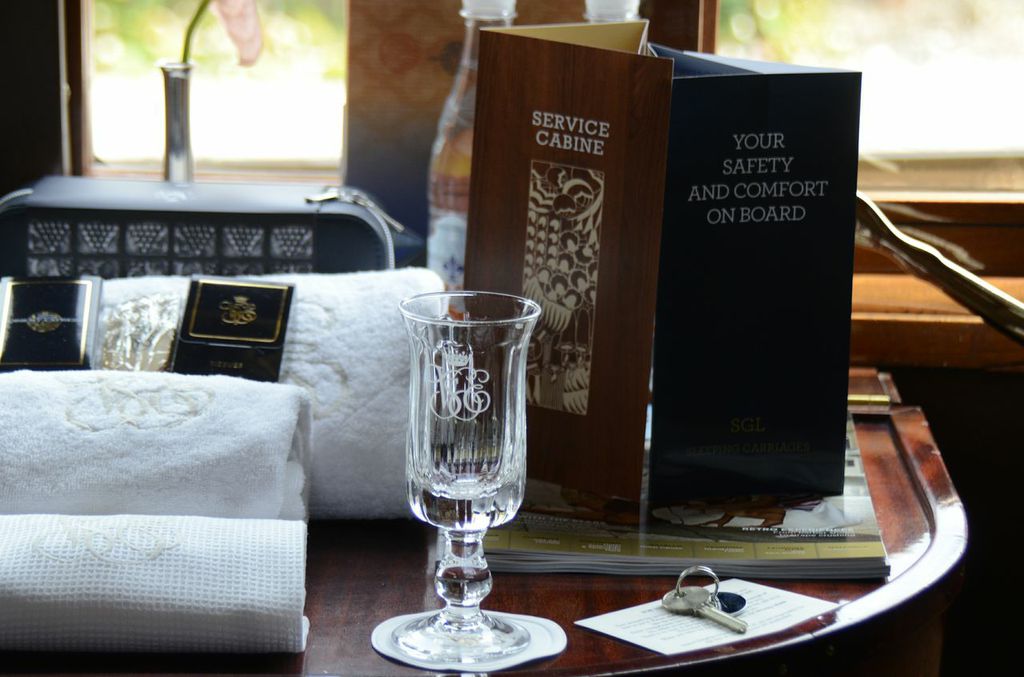 I couldn't figure out if I'm a glass half empty or glass half full kinda gal. Clearly some testing was done to come to a conclusion.
A few luxury pampering items in your cabin to get you through the night…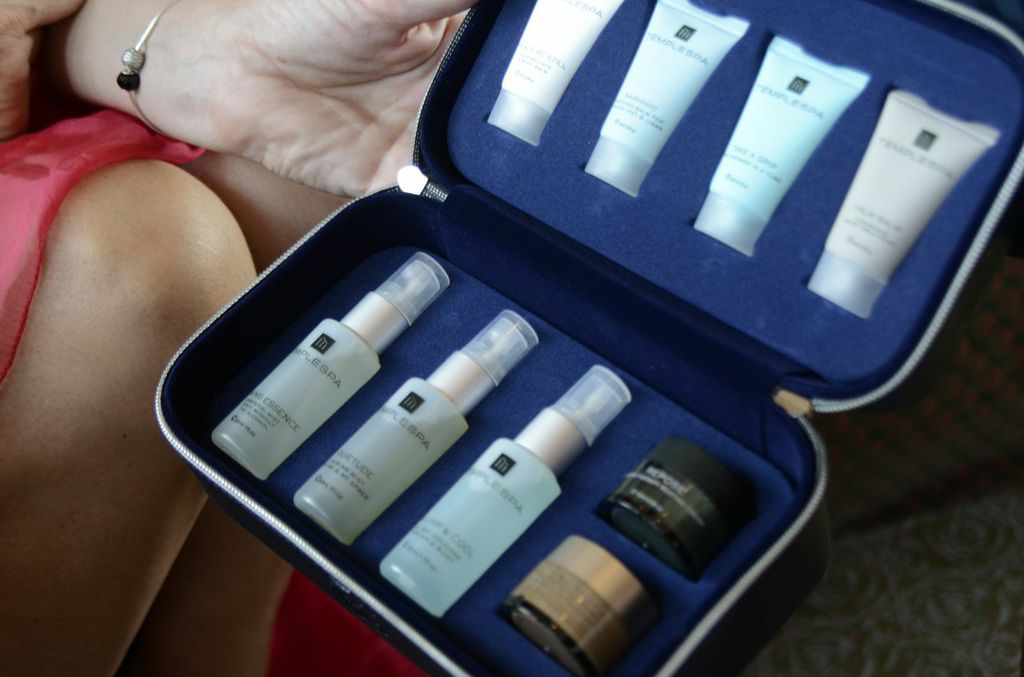 Orient Express lunch
First stop was lunch in one of the three restaurant cars. We were assigned our table, but then opted for the same table the rest of the trip – mostly due to the pleasing eye candy Italian waiter situation. We sported a smattering of day dresses and J.Crew statement necklaces… along with the specs, which have become an annoying addition to my baggage more recently.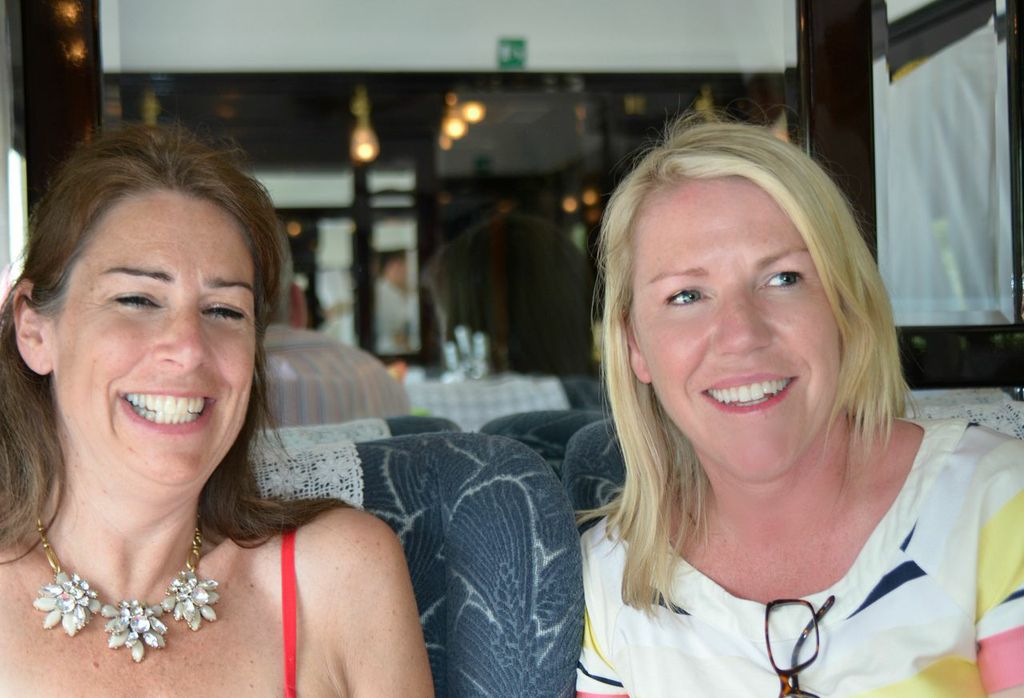 Ceri wears J.Crew necklace (left) similar here. My dress is Maxmara, similar here. Karen (below) wears Karen Millen dress, similar here.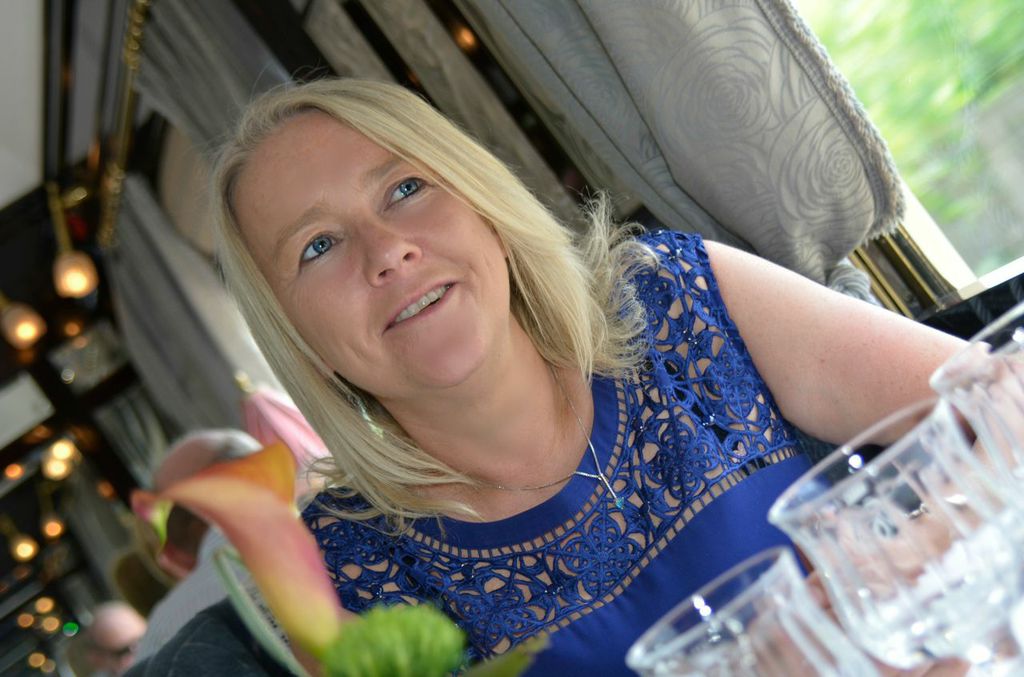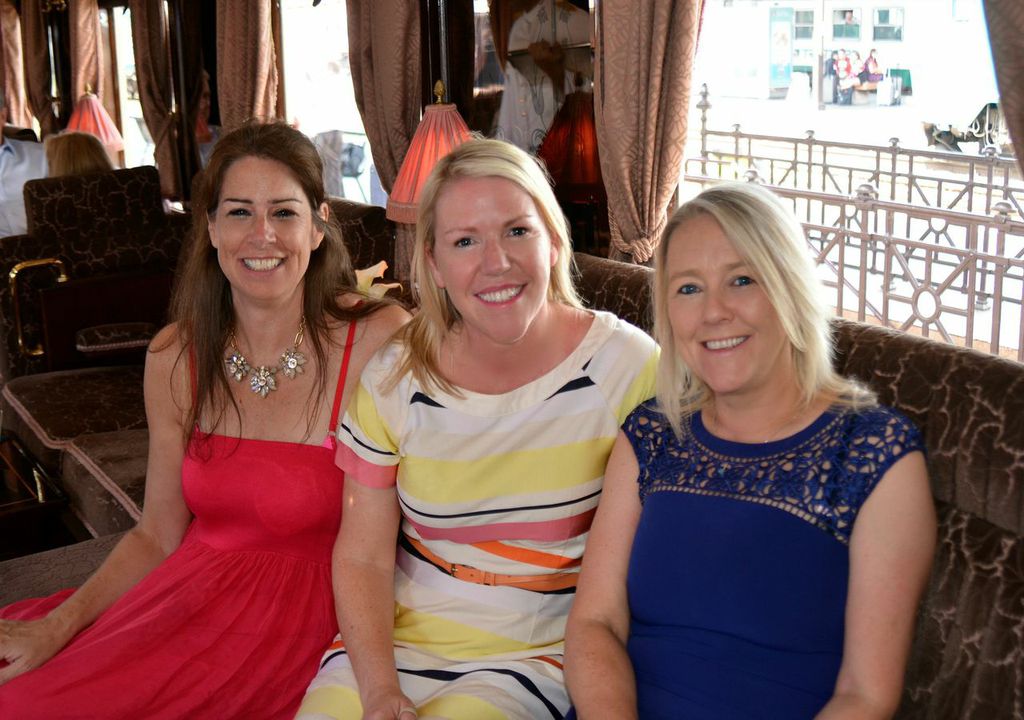 Restaurant car…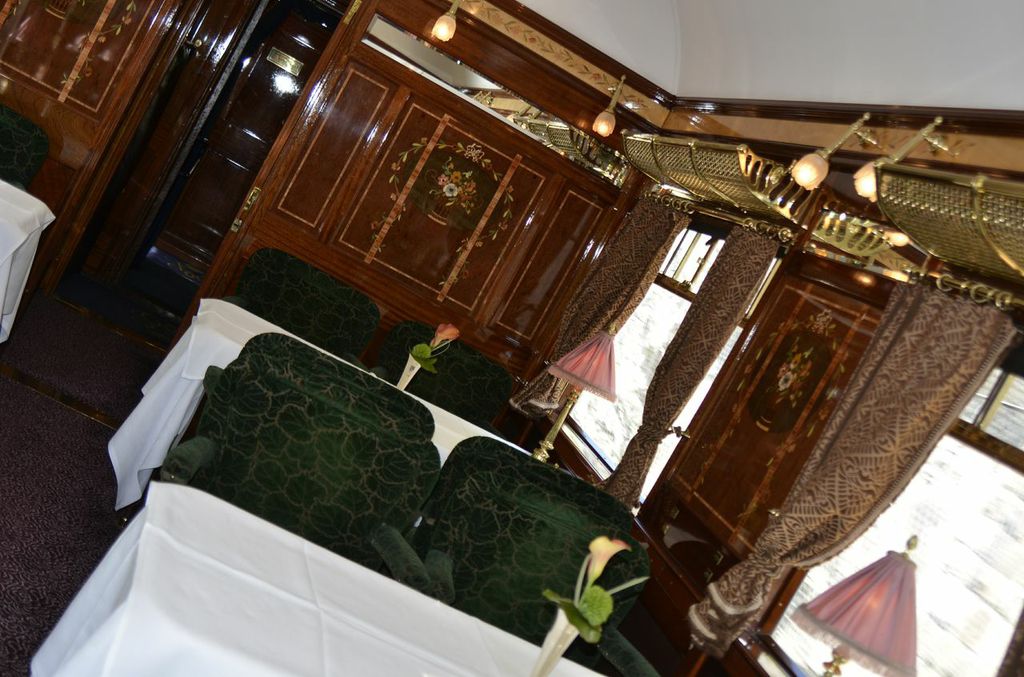 Lunch is served… If you are a foodie – this is definitely the place for you.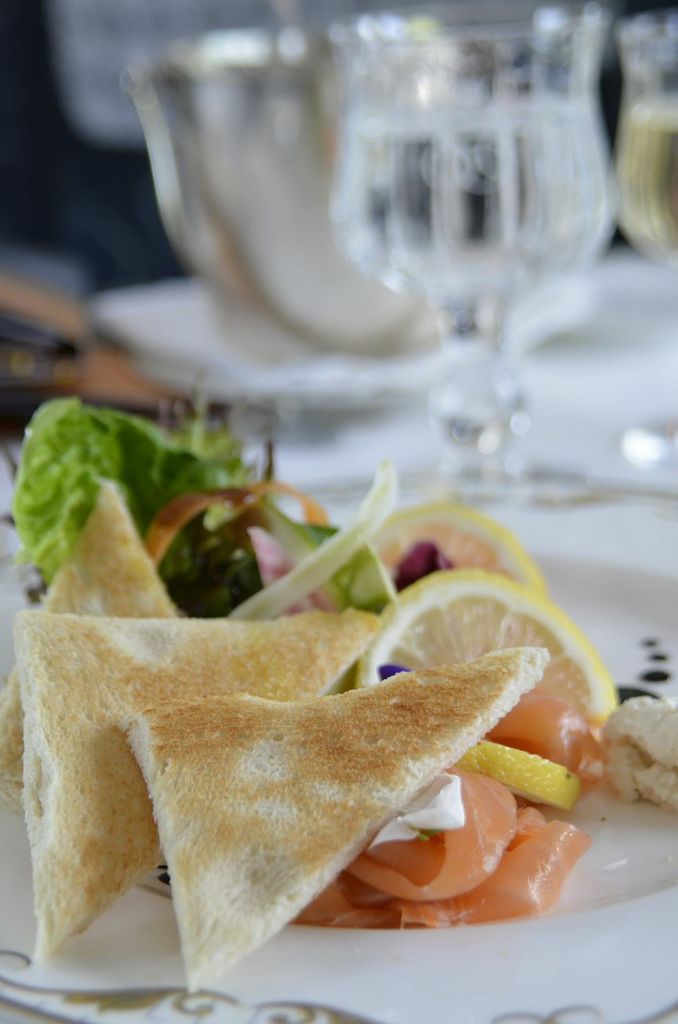 A stroll through the vintage carriages back to our cabins after lunch … you seriously need your sea legs to make your way around when this bad boy is hurtling across Europe at high speed.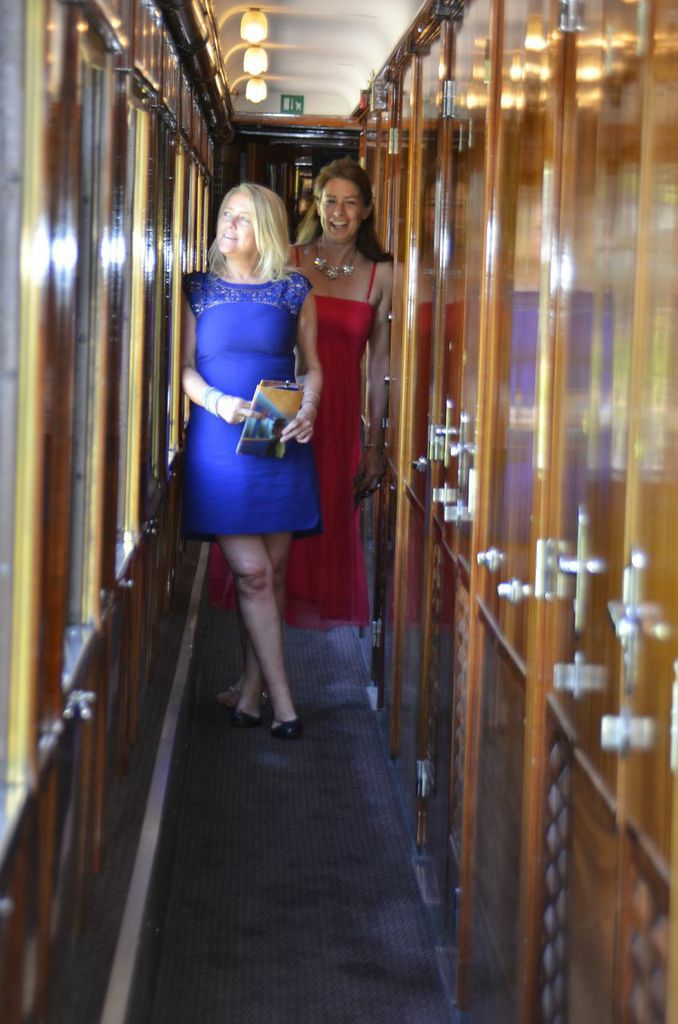 Orient Express dinner
Before dinner we road tested the bar car…where the canapes and cocktails were sublime. By this point we were only eating purely in the interests of health & safety, as the cocktails were slipping down rather too well…oops!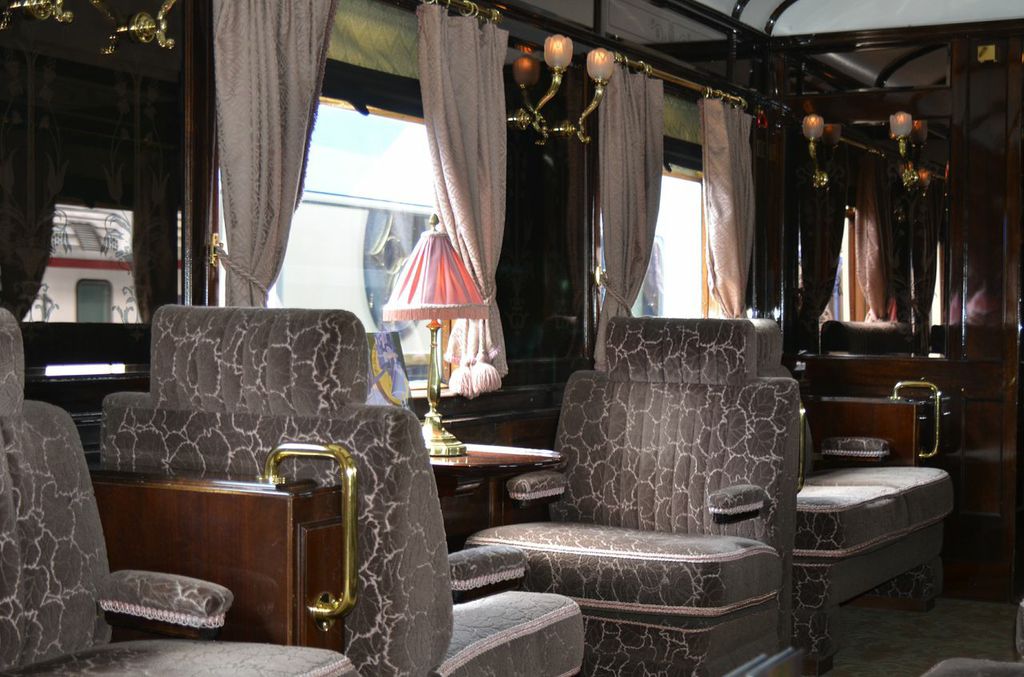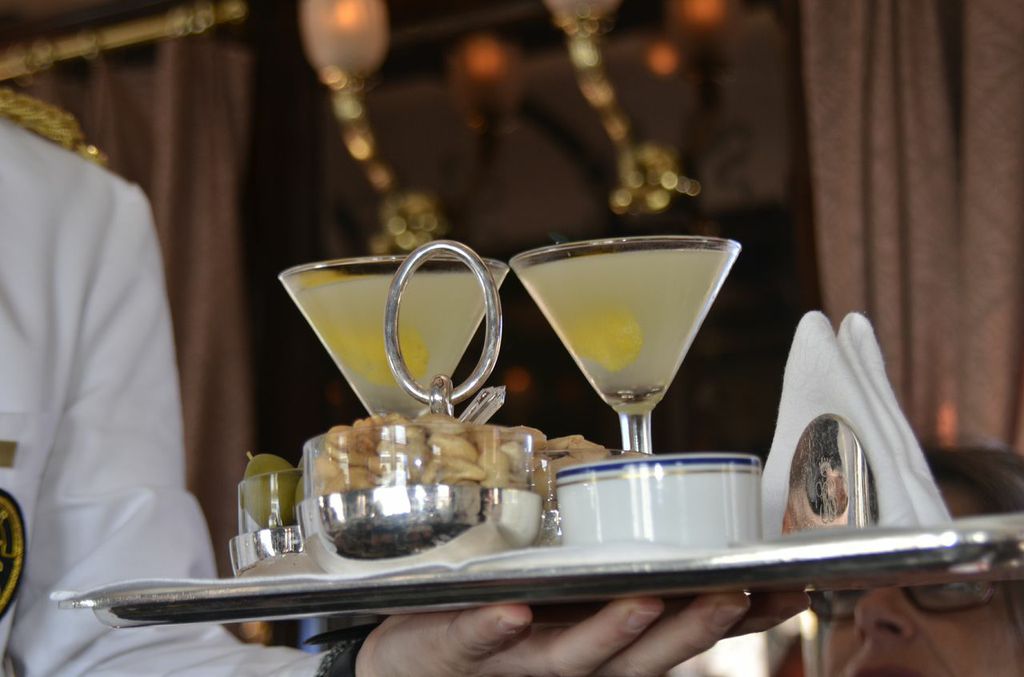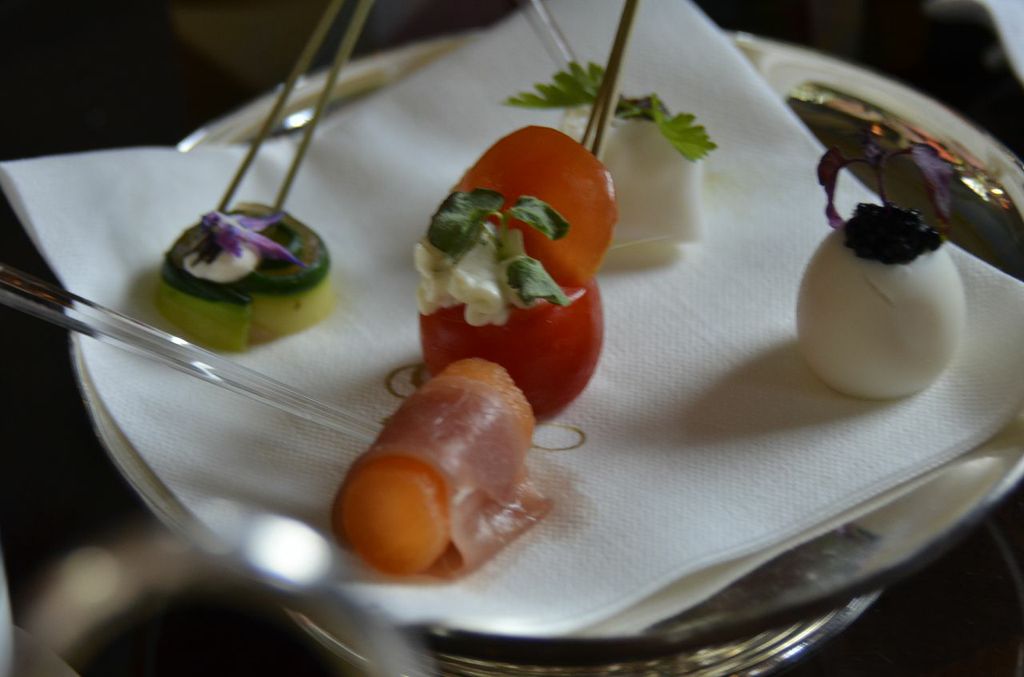 Dinner was divine, I took so many pics I may well put a whole foodie post up later this month. Then it was back to the bar car for a few night caps, which comes with a cool piano player tinkling the ivories.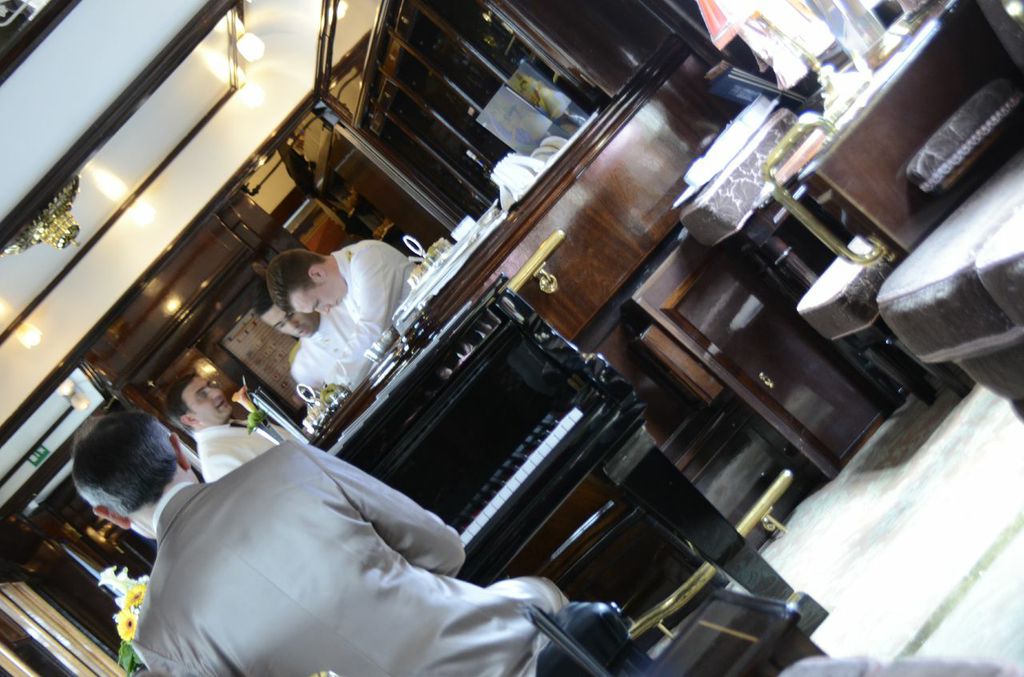 I wore a Pinko jumpsuit for dinner – currently on sale at Farfetch.com, along with a cute LK Bennett cardigan and DVF clutch bag.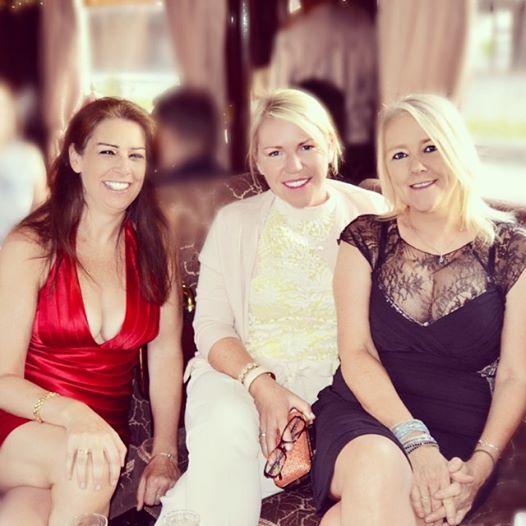 We rumbled on through the night – 5 countries in 24 hours taking in Italy, Switzerland, Lichtenstein, France and eventually crossing back over the channel to the UK via the Eurotunnel and back to London on a British Pullman serving afternoon tea.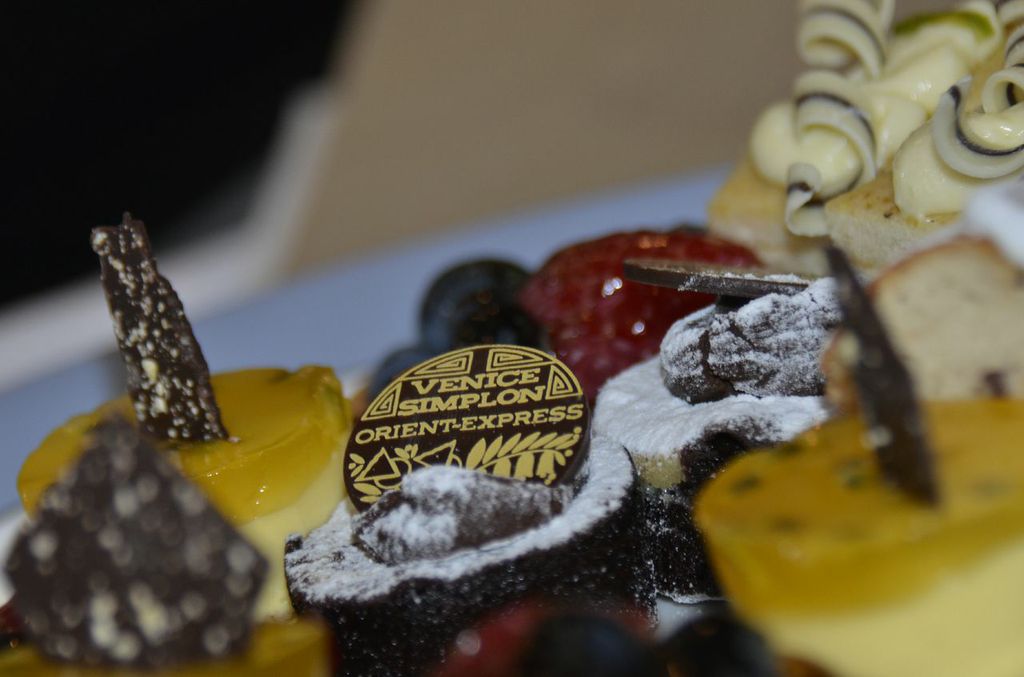 So the verdict? Worth the expense? For our little group of gal pals it was just perfect. Enough time to catch up on old times, make plans for future girlie trips whilst enjoying constant luxury service and delicious food.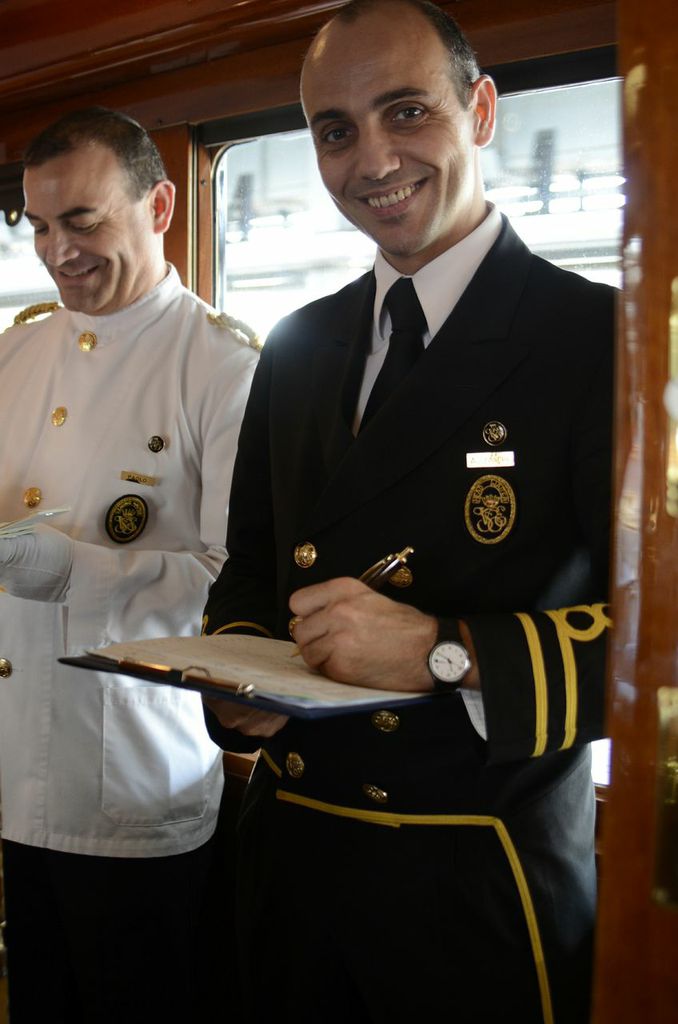 On the down side, I noticed a bunch of people got off at Paris and wondered why, until I realized that you get shipped across the channel in a bus which is kind of a come down after the 5 star service you've just received. Apparently the Orient Express left the UK once built and never returned. It now resides permanently in Europe.
It's also a little like glamping. No showers, but wash basins in every room neatly stashed away like you're on a ship. I'm not sure more than one night would be on the cards for me. When I got home, I felt like I was still in motion for at least 3 days – take your sea sickness pills along if you're prone to motion sickness!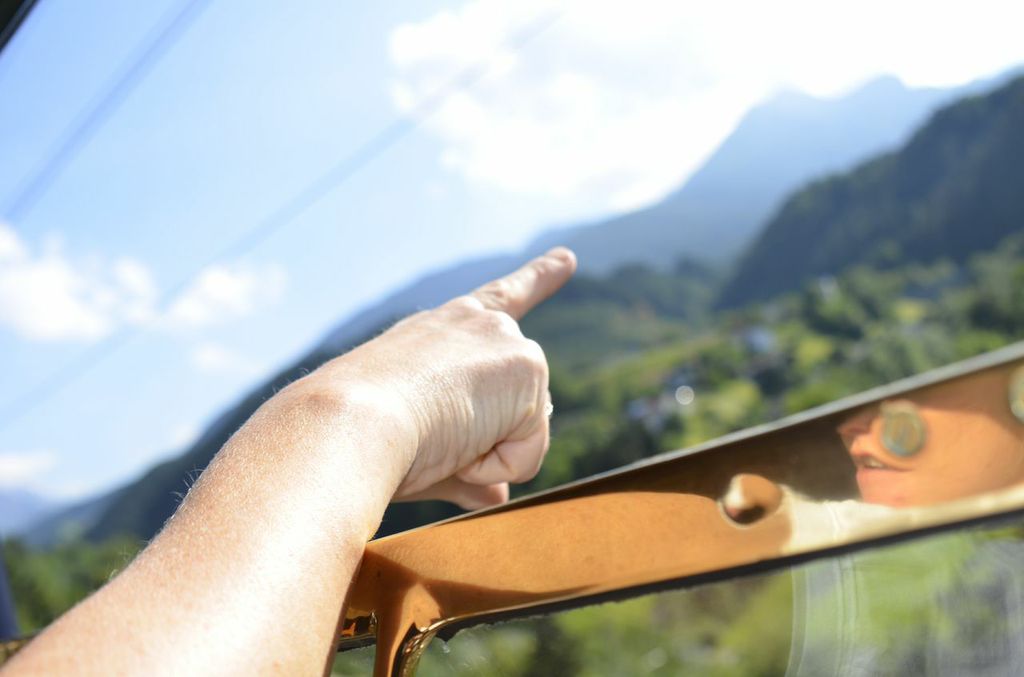 Another top tip…We did the journey in reverse as you get to see the amazing scenery of the Alps by day, and also it's a tad quieter. There were 99 people taking the journey with us, and 190 were heading back the other way from Paris to Venice – ugh!
(Visited 866 times, 1 visits today)