Repurpose your party outfits for every day.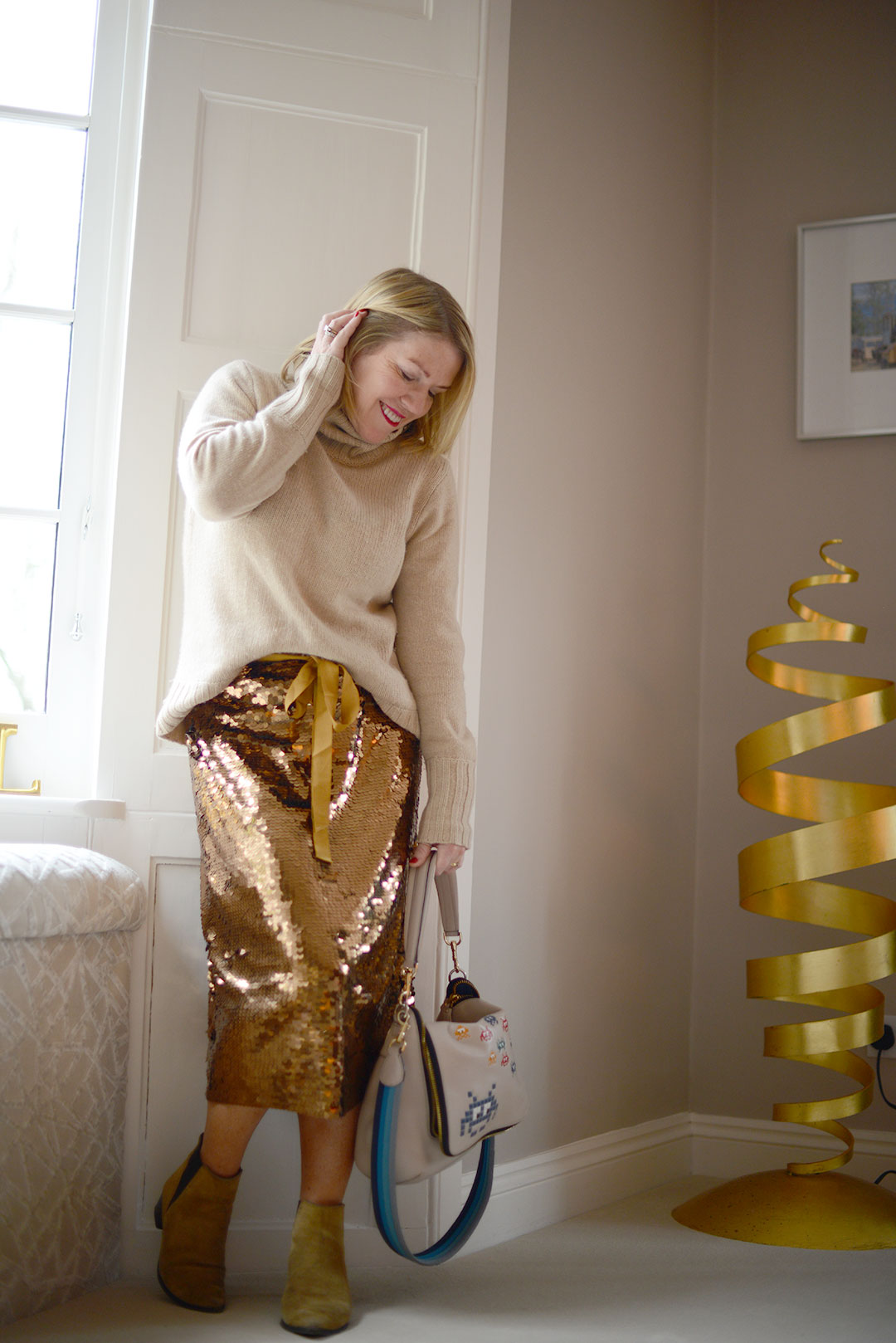 If there's one thing I'm totally loathe to give up once the festive season is done and dusted, it's all that bling and sparkle we've been knee-deep in for the past month. There's something about a sequin or a little embellishment which makes me super happy, and in order to survive the dark January days ahead of us, I'm advocating hanging on to that glitz and learning how to repurpose your party outfits for every day – who's with me?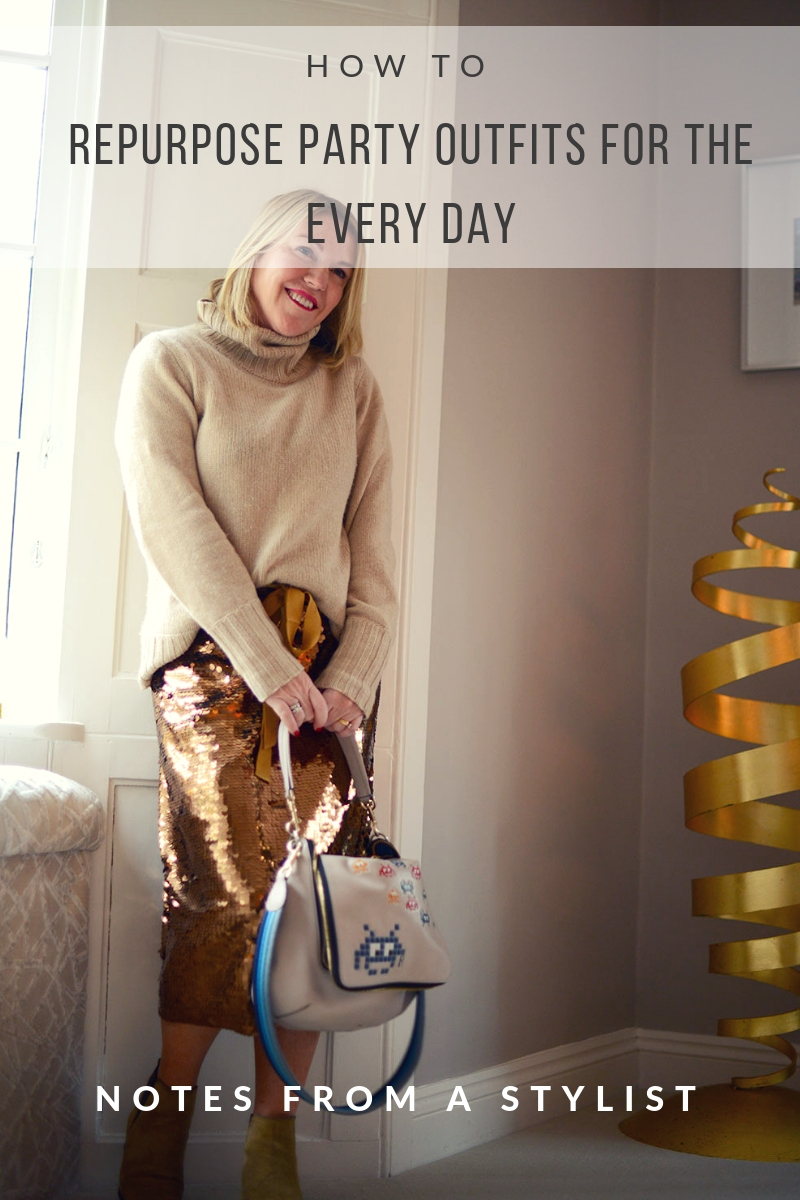 With a few simple style tricks, it's super easy to dumb down high octane looks in order to make them acceptable for regular use. Luckily for us, the trend gods have decreed that sequins by day and metallic glimmer are still the order of the day this season, so it's time to salvage your spangles from the back of the closet and give them a chance to shine once more.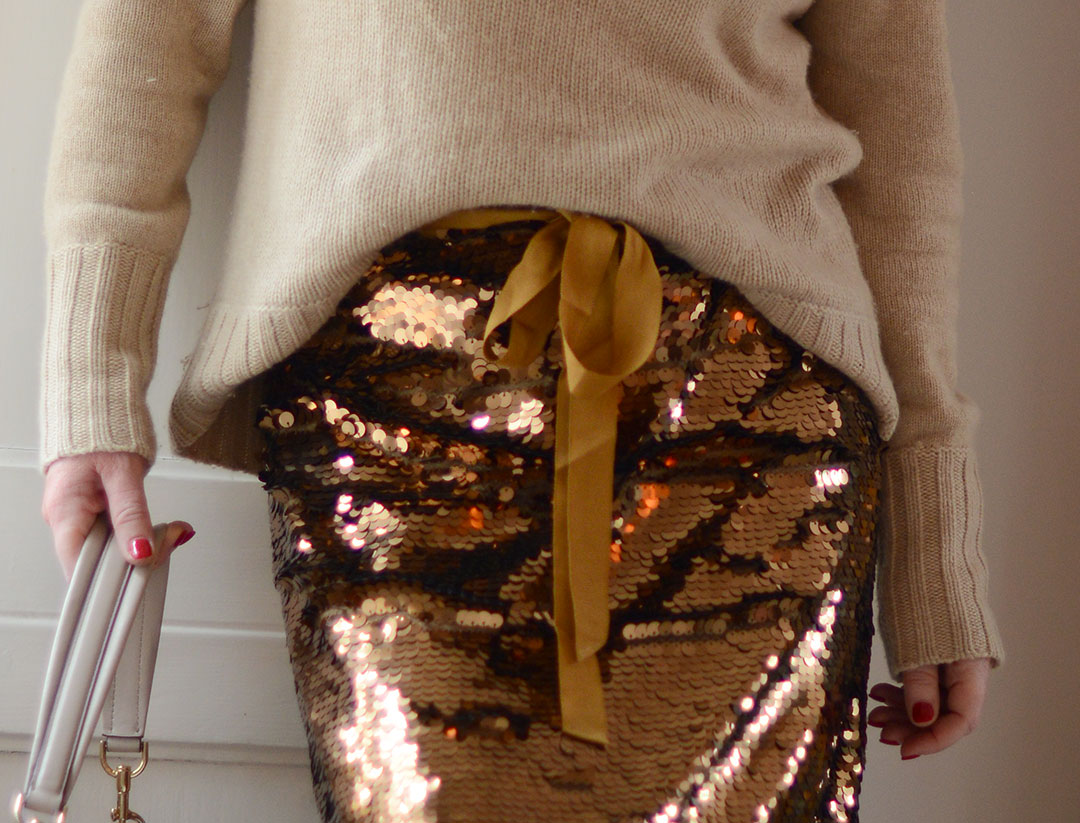 So for me, who has never met a sequin garment she hasn't liked… apart from that one pair of hot pants back in the 80's maybe…which looking back were probably a style faux pas for a school disco… my first port of call for a bit of bling has got to be the sequin skirt. There are plenty about in the stores and also a bundle on sale right now, so if you didn't already have one of these cuties in your outfit armoury, now might be the perfect time to pounce. Failing that anything with a little metallic gleam also works – think silver knits, lurex tops and even luxe fabricated trousers in silks and satins fit the bill as they bring that extra unexpected glitz to your look.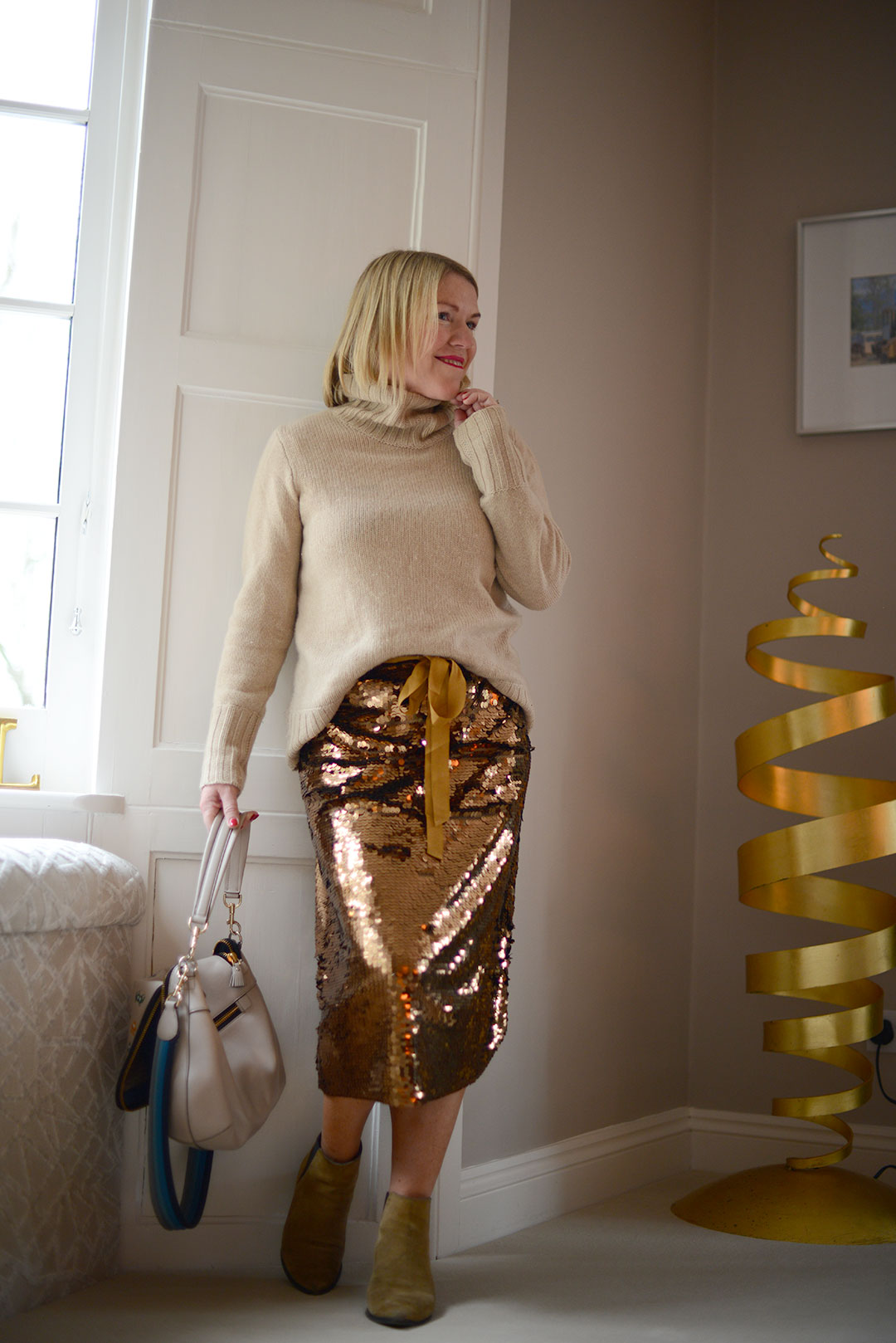 Once you've nailed your starter piece, it's time to look for the neutralizers. The items which will balance your look out in order to enable you to segue it into your everyday closet. Look for smart wardrobe staples and separates which add a low key vibe. Think chunky knits, oversized sweatshirts, simple poplin or denim shirts for the top half. Or if you're rocking your sparkle on your top half, throw on a blazer or a denim jacket and then tone your shiny piece down with classics like jeans, neutral toned skirts or cigarette leg pants. A chunky winter boot is also a great way to add some on-trend conventional spin – look for hiking boots, cowboy heels or biker boots, come the warmer spring weather pop on your sneakers and you can skip into spring like a true fashion diva.
If you'd like some more help with your style journey why not pop over to our Start Here page to find out a little more about your Style ID and your body shape.
Repurpose your party outfit for every day.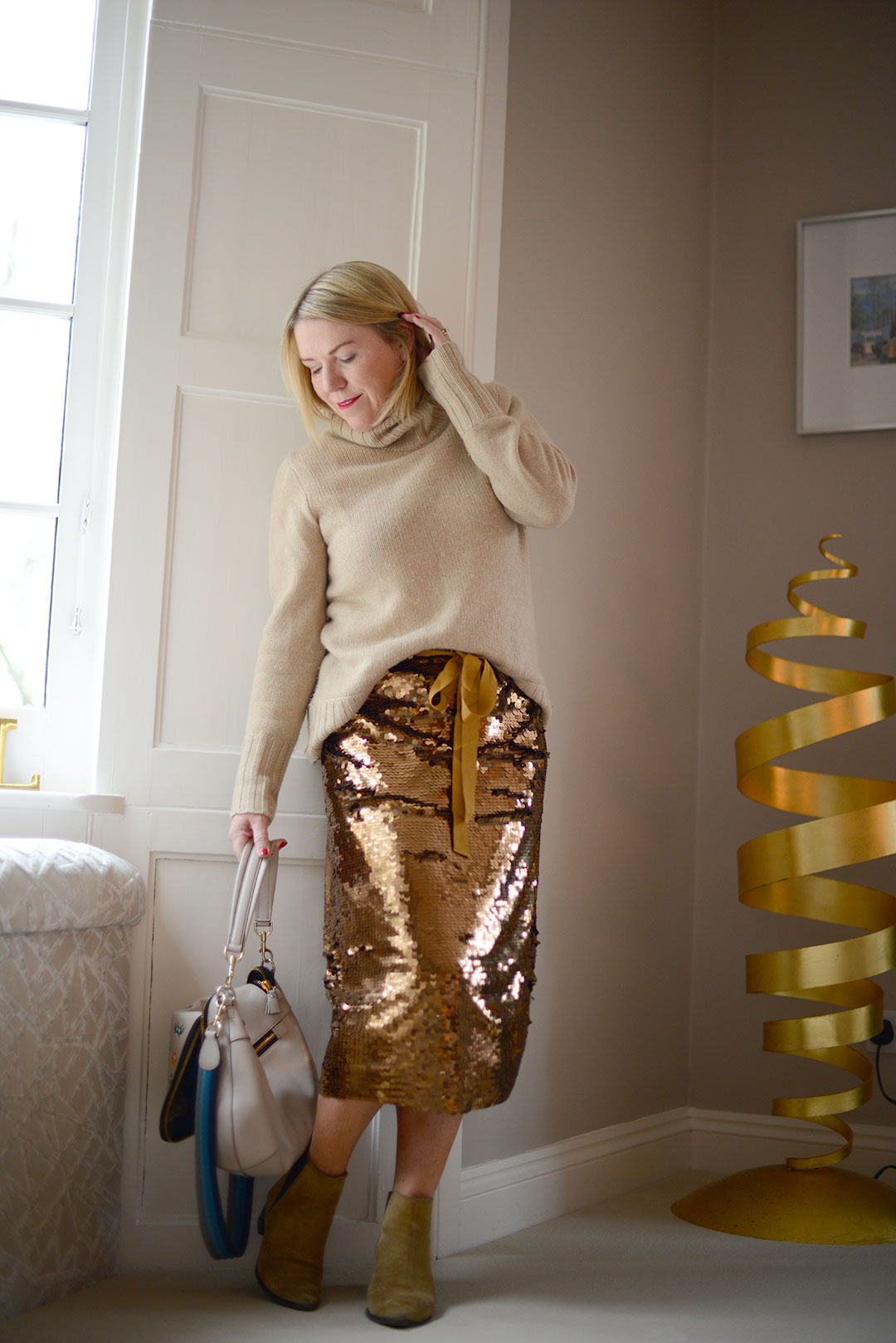 So here are a few blinged up pieces to consider if you like the idea of road testing this look. I've popped in a smattering of neutraliser pieces to help you with your outfit building. If the thought of excess glitz is bringing you out in hives you could always try the idea through the medium of an accessory or two… metallic belts, bags and shoes are all over the sales right now. Click the images to shop. #AffiliateLinksUsed

(Visited 605 times, 1 visits today)