Summer Party Dress Buying Tips.
#AD: Affiliate Links Used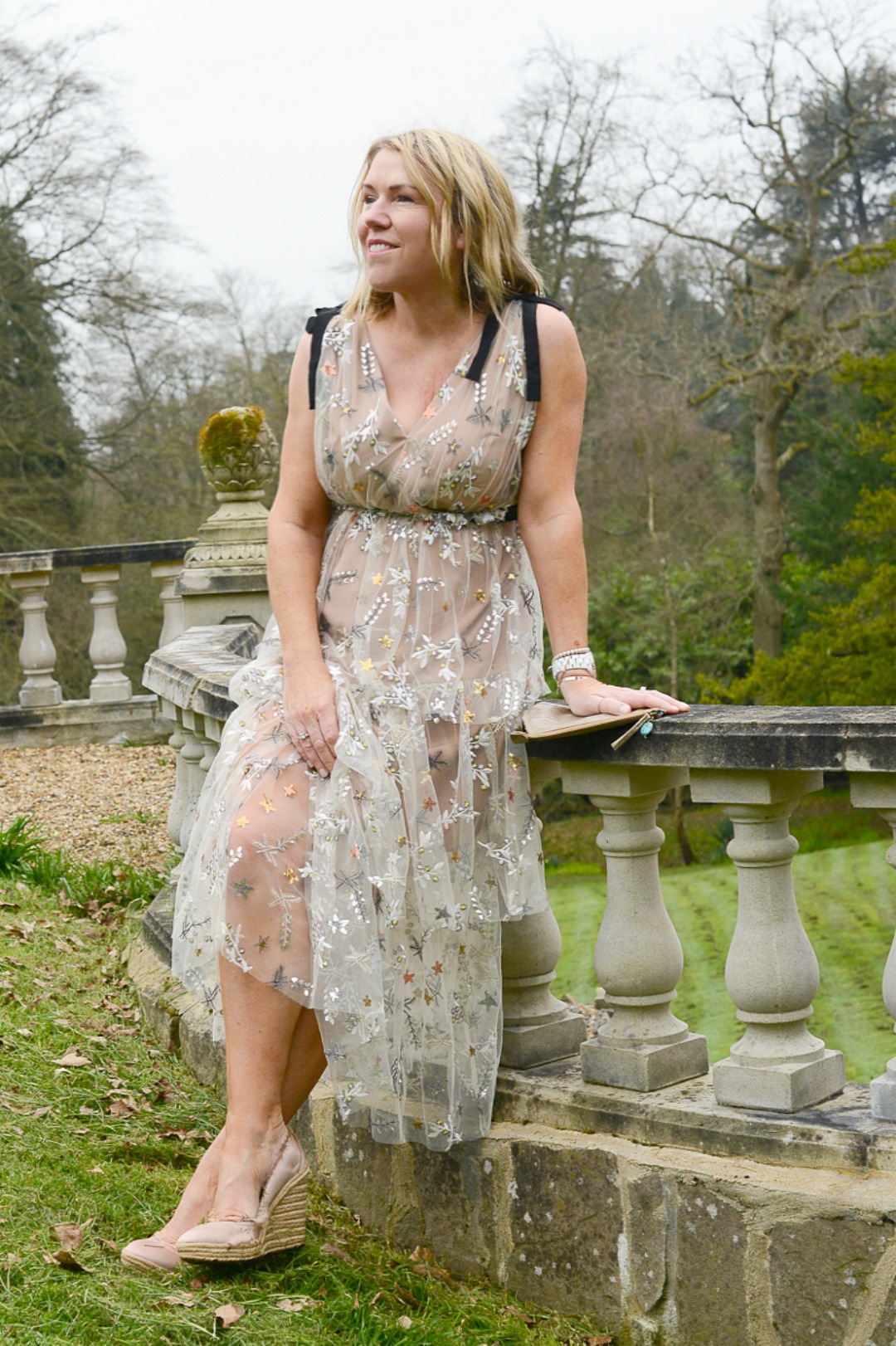 We're in the midst of May already which means summer is just around the corner and all those fun events we associate with this time of year are headed our way. Whether you're a society kinda gal and you'll be hitting flower shows and Royal Ascot, or whether you've got a bunch of wedding guest invites, garden parties and soirees to attend, now is the time to get your summer party dress sorted. The trouble is it's not all plain sailing when it comes to finding the perfect dress – so here are my top 3 tips on how to find the perfect summer party dress.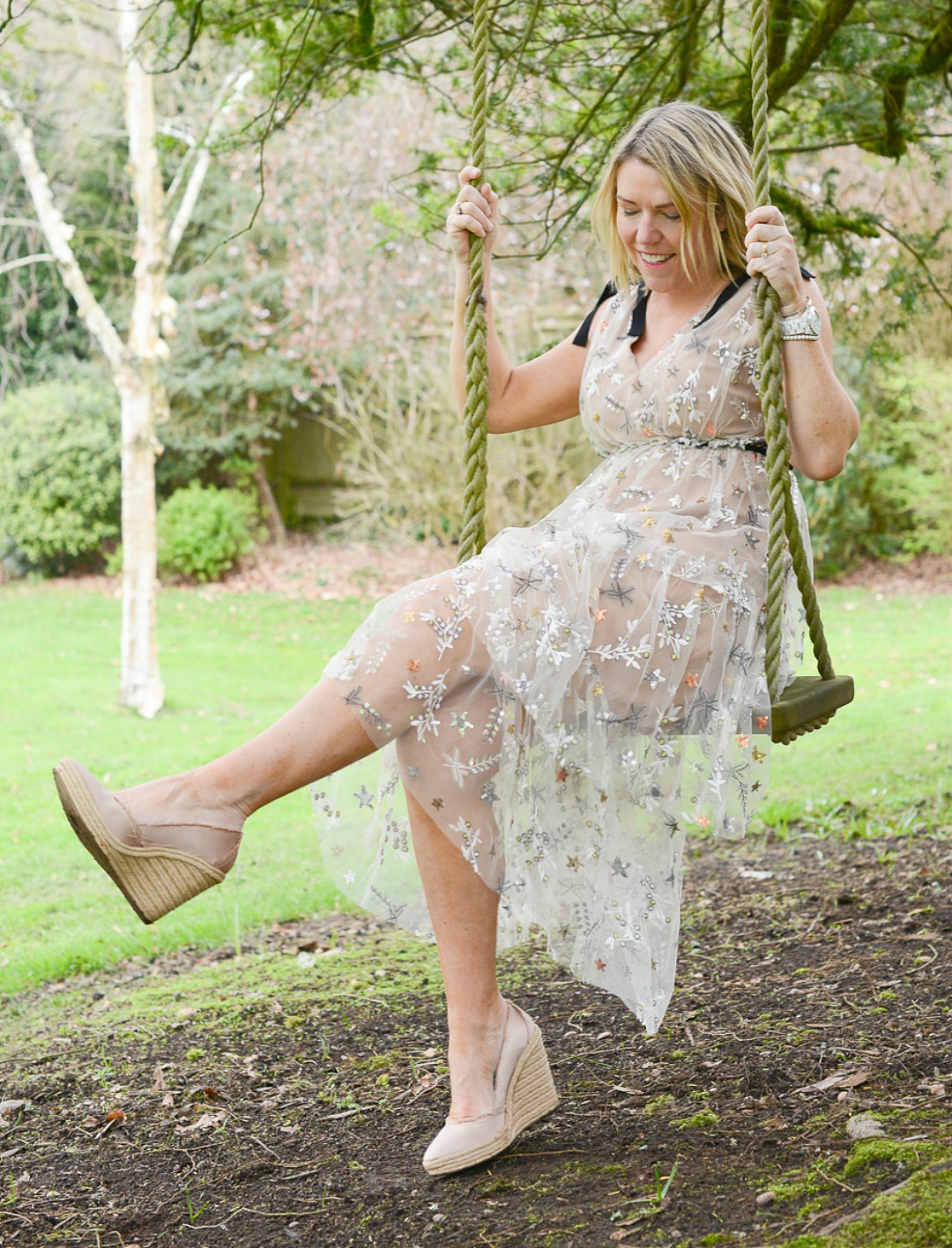 I'm not going to lie (as my teen daughter likes to add to the beginning of most of her proclamations), I find the prep involved in getting event ready as tough as the next gal, and it's a process often riddled with angst. Perhaps it's the stylist in me, as I have the easiest time coming up with outfit ideas and style combinations, but the hardest part is when it comes to actually don the outfit and step in front of the mirror only to find that what was working in my head just doesn't work on my midlife body. So the answer for me is planning! To counteract that awful feeling of an outfit just not being right, I've decided to start my event outfit planning earlier this year, as well as actually trying the damn look on more than an hour before I have to leave the house (which is my usual form). If you know which events are diarised, make a list of possible outfit choices, pop them together and have a trying on session a good few weeks before your event to have time to sort out any glitches.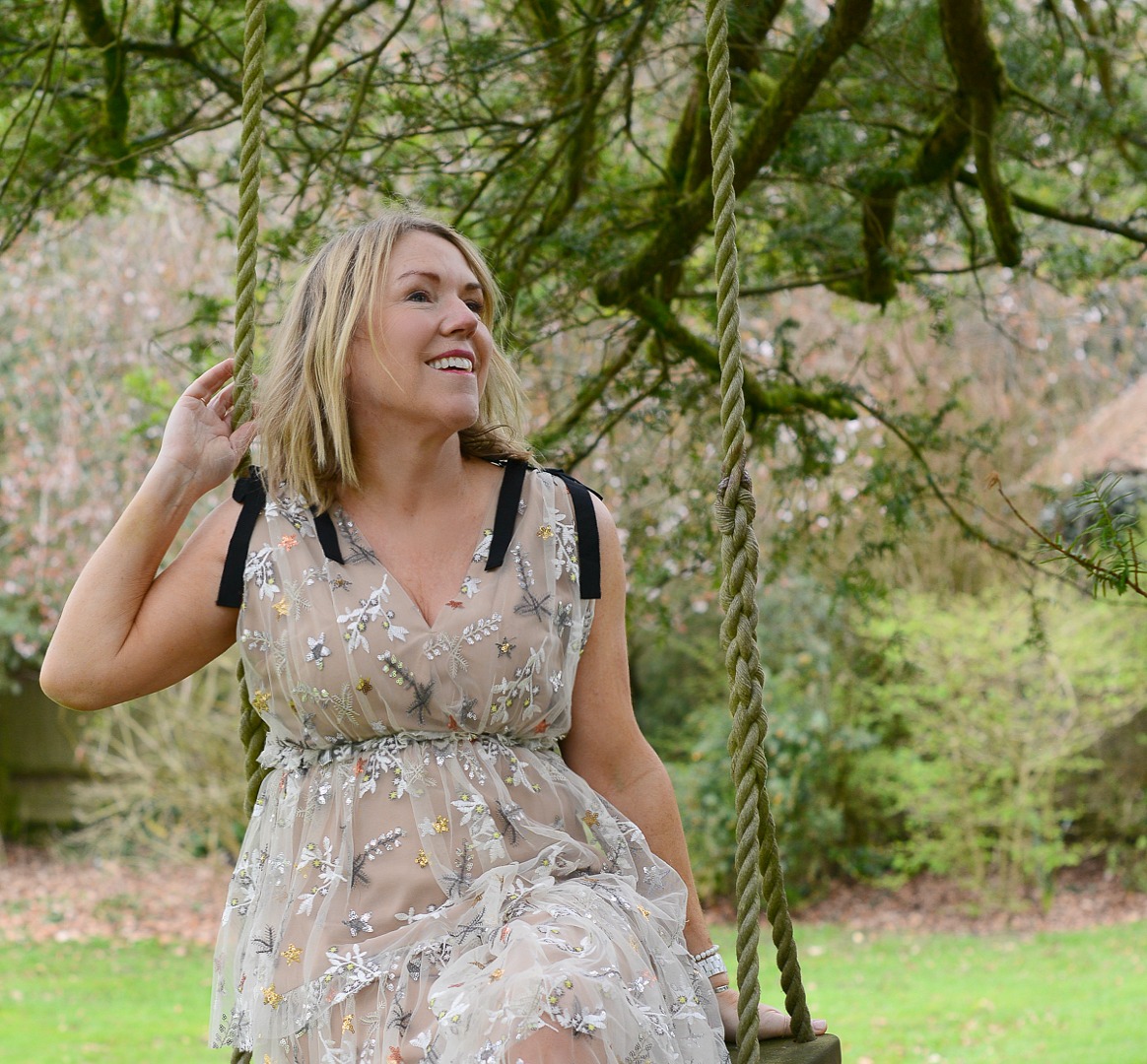 Another thing about the summer party dress that gets us all in a tizzy is the fact that an event is, by its very nature, not a regular occurrence, so we want to look our best and shake the cobwebs off the glad rags. Of late my go-to uniform has either been activewear to walk the pooches, or gardening gear on my mission to annihilate the pesky weeds in our garden before our upcoming charity Open Garden. With event season ahead of us I've already got Royal Ascot, Grange Park Opera and Wimbledon in my diary, so it's time to focus on the posh frocks. After many a disastrous outfit choice in the past (let's not even go there with the boobs falling out of the off the shoulder lace dress a few seasons ago), over the years I've worked out that in the end, all that really matters is comfort. If you've picked a dress which is a tad tight around the waist, there's nothing worse than having to spend an evening breathing in and turning down canapés for fear of busting a seam. Opt for a look which has you feeling confident and comfortable at the same time, and you will have way more fun enjoying the actual event.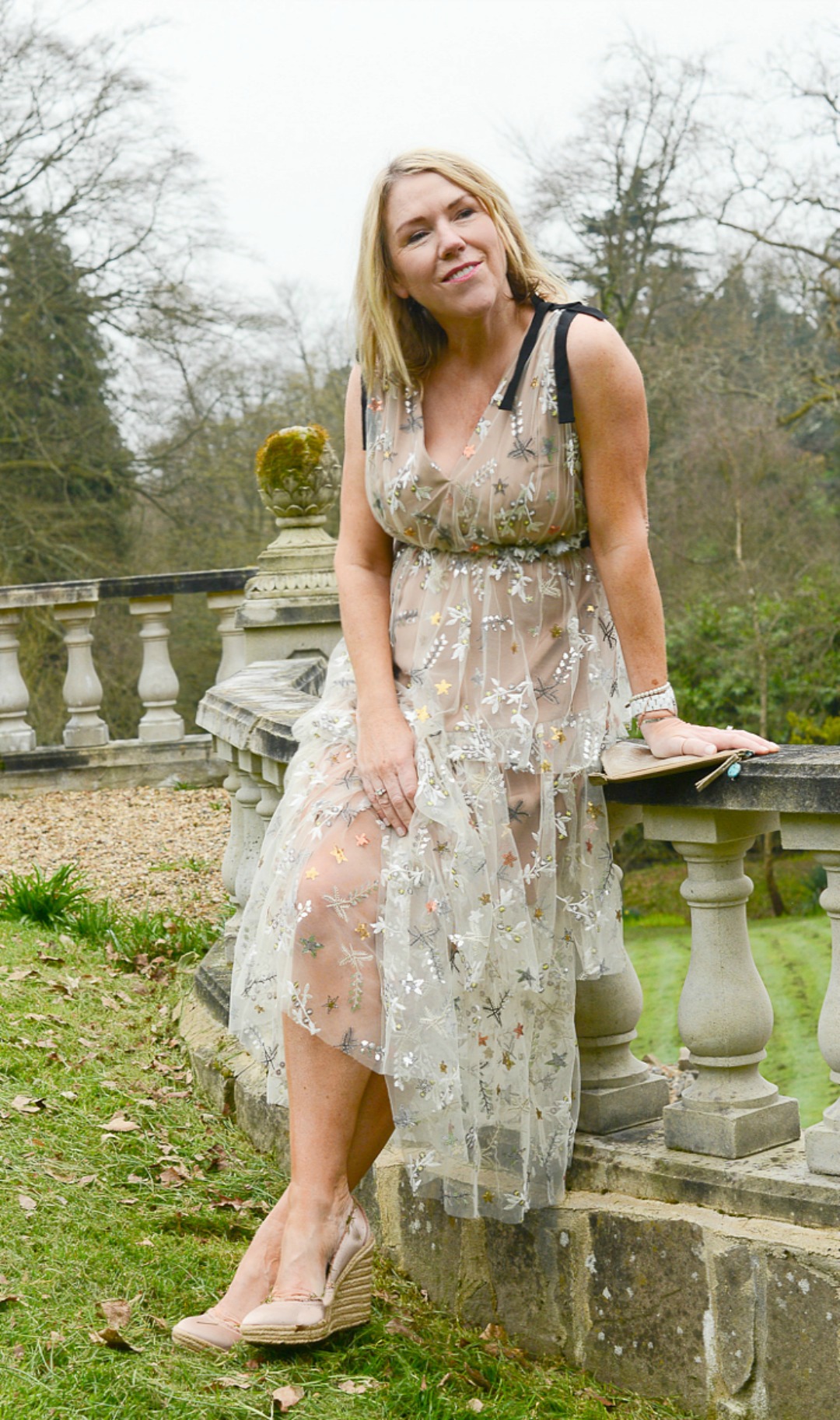 Finally, if you've spotted the dream dress, but it's not quite the right fit, find yourself a local alteration service. I nabbed this Self-Portrait dress a few seasons back after spotting it at a press day and totally fell for it. I stalked all the major online sites until I spotted it in a late-season drop and smuggled it into the back of my wardrobe in an effort to avoid the 'fiscal prudence' discussion with him indoors. When I eventually tried it, it didn't actually fit well, so in classic Delaney style, there it stayed, unworn, nestled in the back of the closet with tags on until I got round to getting it altered to fit me correctly. Fast forward to today, and the dress is having a new lease of life, and my local alteration lady sees a steady stream of business from me with lots of other items from my closet which have gone unworn since the old midlife midriff appeared.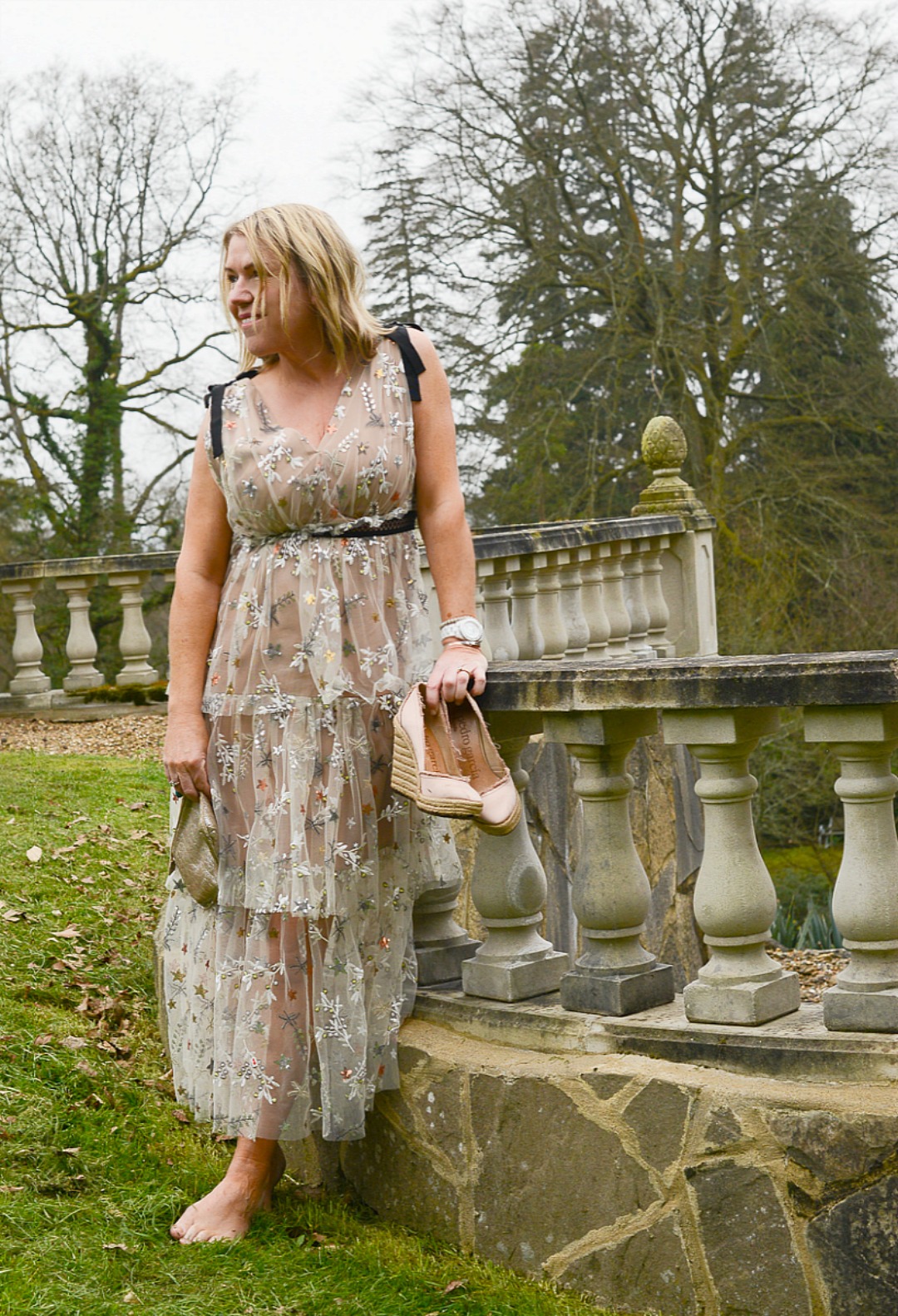 So what to look for in your summer party dress? This season anything embellished, floral or polka dot works on the pattern front. While brights, pastels and pattern clashing hit the trend mark. Look for pieces in a diaphanous or luxe fabric – think tulle, chiffons, silks and satins for that added touch of glam. Feminine details like bows and sash belting, feathers and ruffles are also a top pick. And if you've got the legs for it don't be afraid to try something shorter this season.
Summer party dress… where to shop.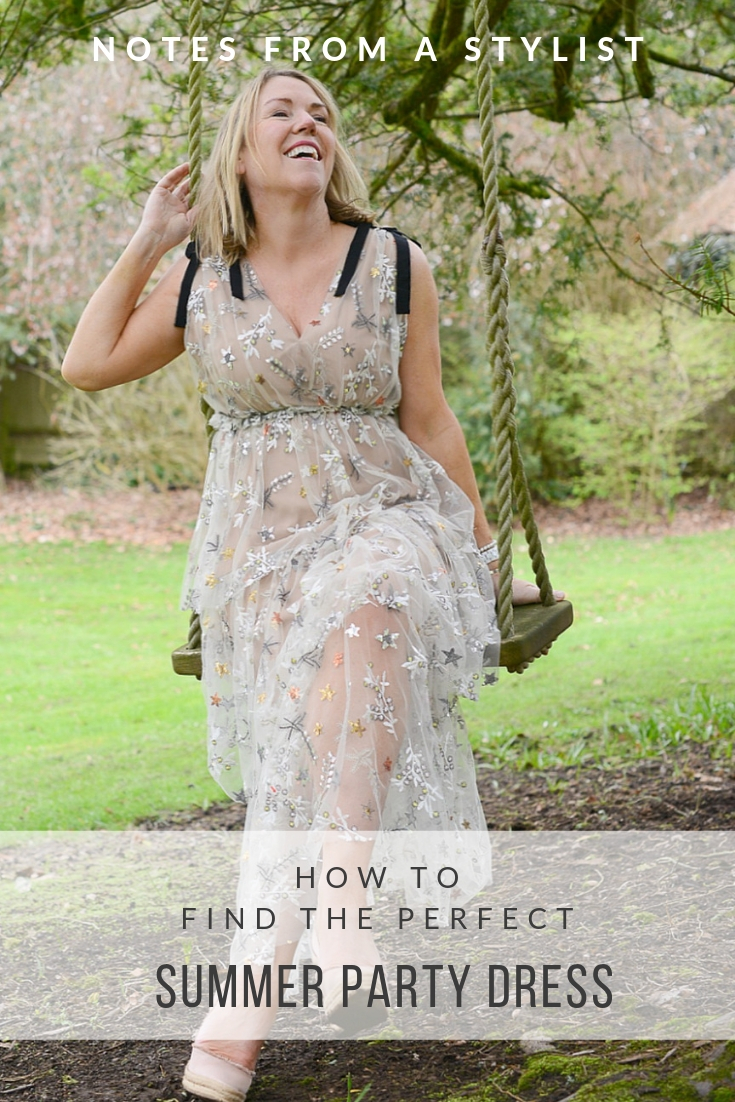 Most brands have clocked the fact that we love a bit of dress up in the summer, so you can find your summer party dress anywhere from high end to the high street. My go-to designers for a summer party dress right now have got to be Needle & Thread, Self-Portrait, Ganni and Solace London. Whilst high street heroes like J.Crew, French Connection and Coast have some cute, more purse-friendly options available.
Here's an edit of a few of my faves out there right now – click the images to shop. #AffiliateLinks used.

(Visited 878 times, 1 visits today)