Polka Dots To Play in This Summer.
AD [Affiliate Links Used]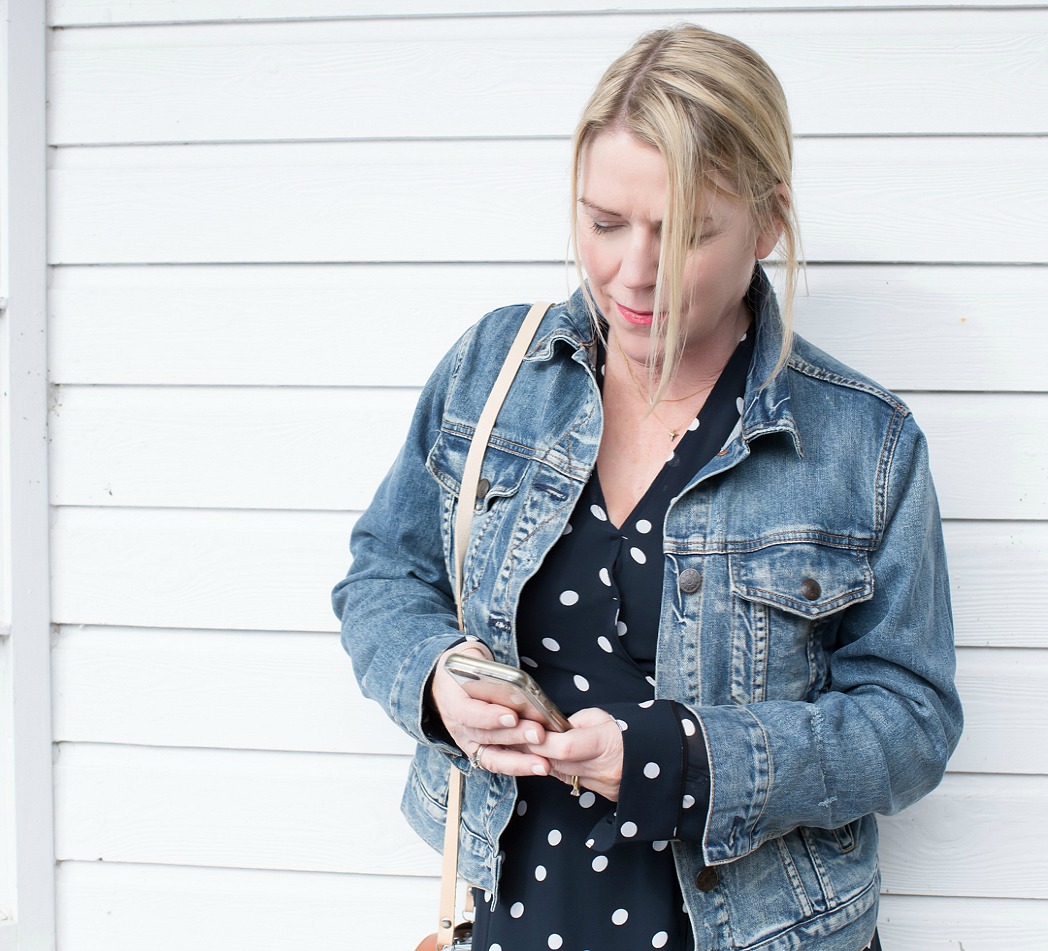 One of the classic signs that summer is on the way is when you start to see polka dots and gingham appear in stores. These preppy vibes always signal the onset of warmer weather and the feeling that it's time to shed our cold weather layers… although judging by our temperamental Brit climate, I'm not sure summer is quite here yet at all. But let's ignore the elephant in the room (you know we all love a good moan about the weather) and turn our attention to this perky trend. This season in particular polka dots are having a bit of a moment, so it's time to take a peek at what's out there for us to snap up and add to our summer closets.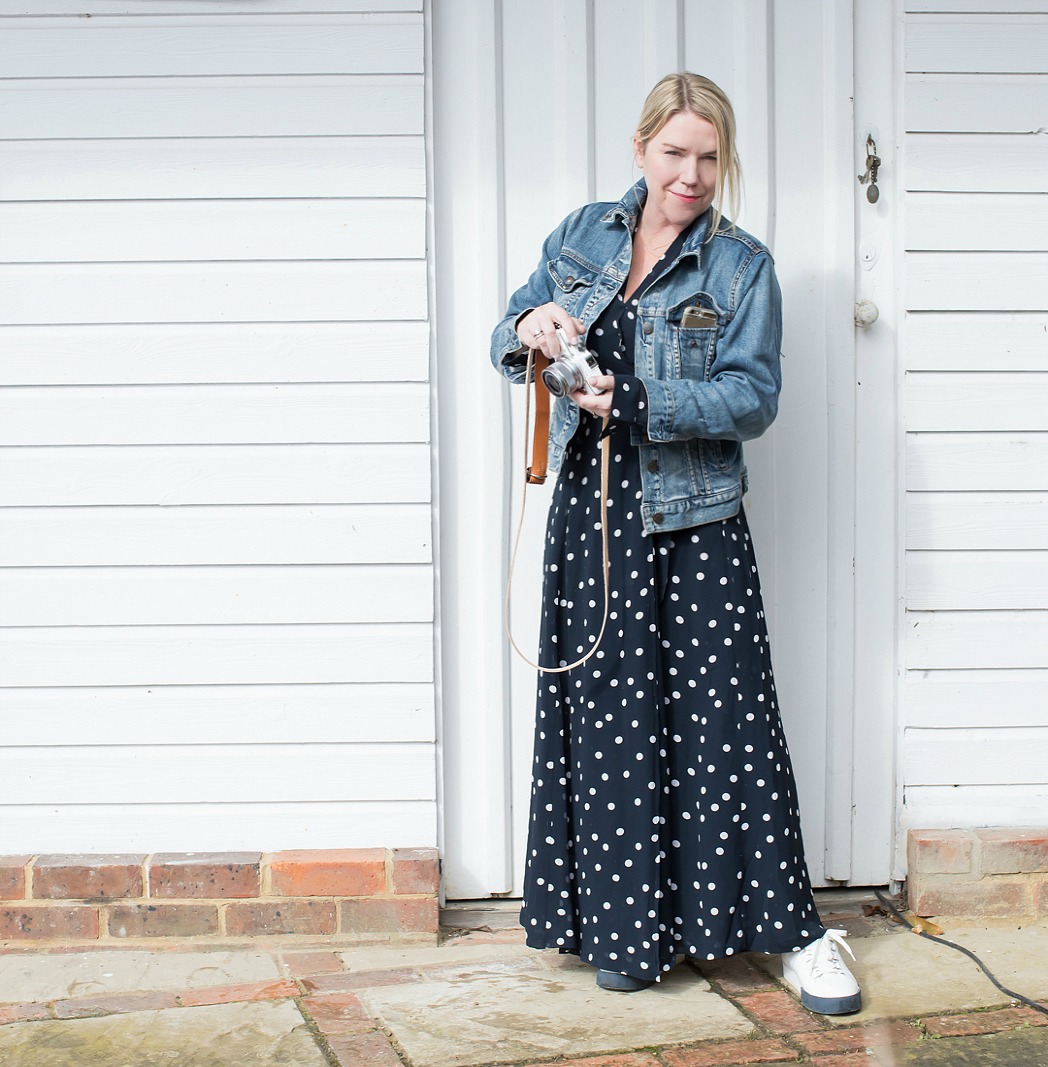 I've been a bit of a convert to the old maxi dress of late, so when I spotted (sorry couldn't resist) this navy polka dot cutie from cult Scandi label Ganni last year (currently on sale), it was definitely ticking a lot of boxes. It has a wrap waist element which is awesome for all those of us with a bit of muffin top kicking in. I've paired it with an old J.Crew denim jacket – which is also having a bit of a resurgence this season btw, so wrestle yours out of the back of the closet. I'm also loving these white trainers which I've been buying on repeat for the past few seasons from Marks & Spencer.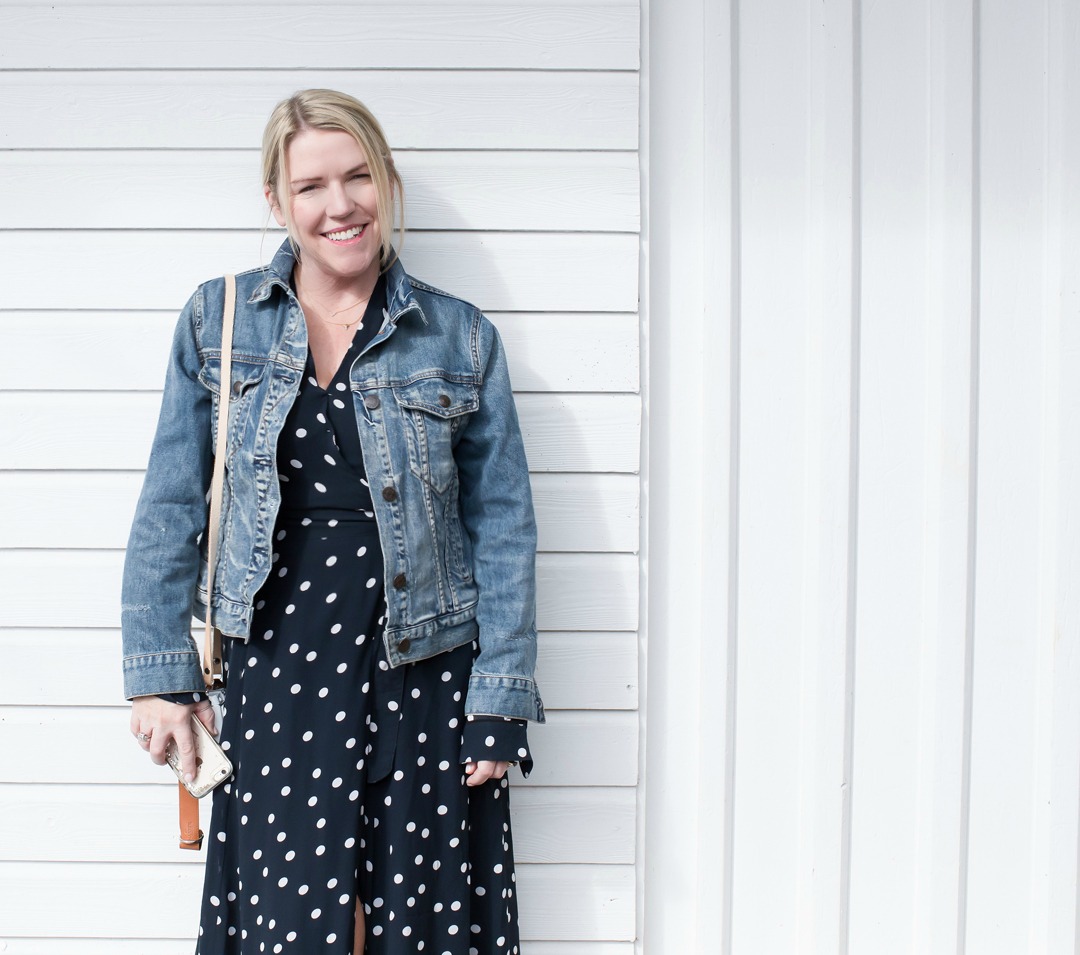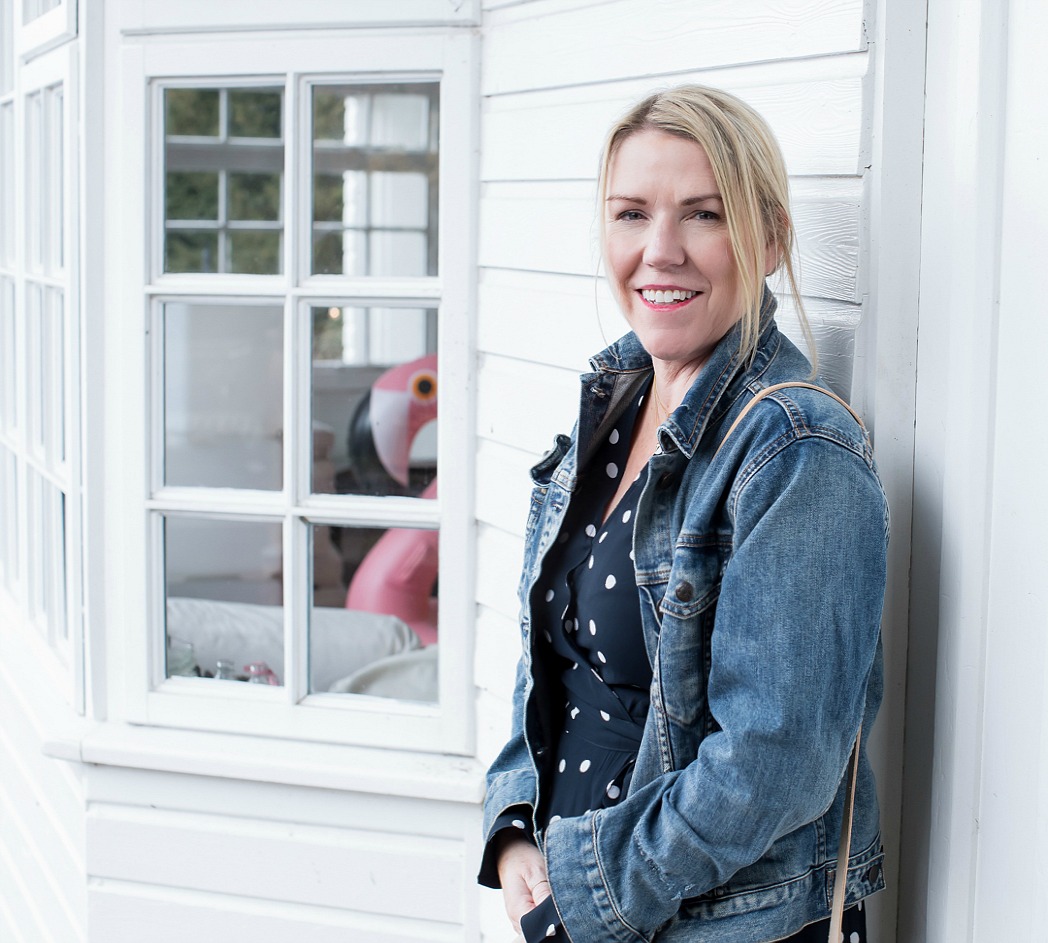 Can you spot Flo the Flamingo? Awaiting some sunshine to start her season of duty…
The key to embracing polka dots and pulling them off, like most statement prints, is to keep it to one piece and one piece only. Keep everything else on the neutral in order to let the dots do the talking. Think proportions and sizing – smaller size dots if you are on the petite side, or knock yourself out with oversized spots if you are lucky enough to be a taller gal. If the thought of sporting too much print is making you feel a tad queasy, then opt for an accessory or two to dip your toe into the trend.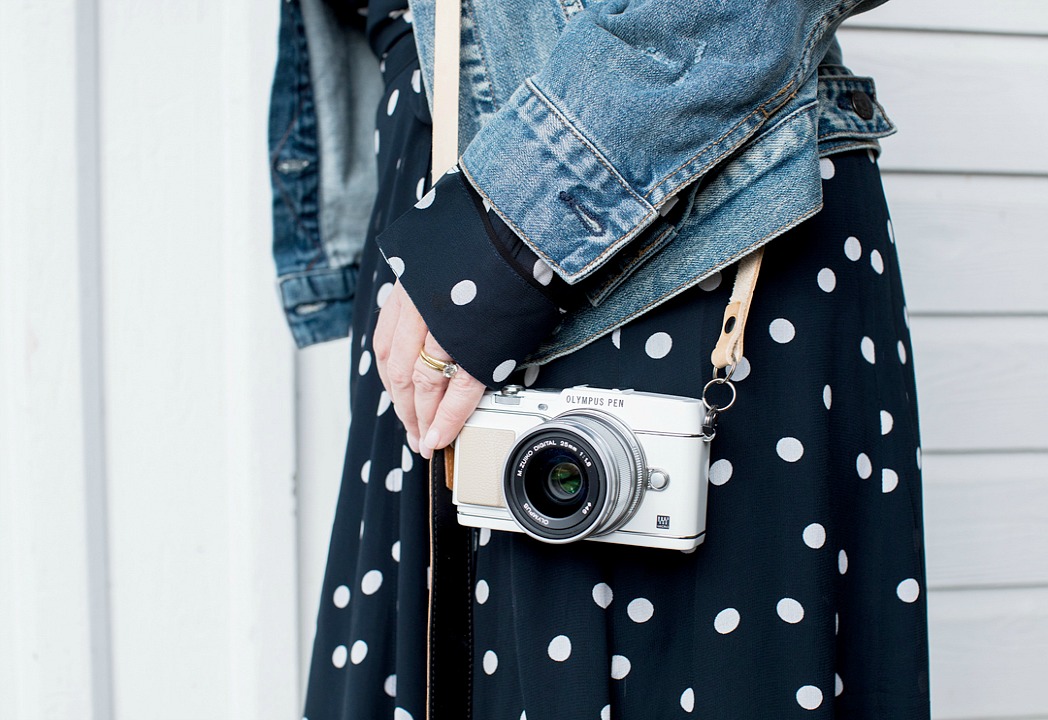 Adding pattern to any part of your bod will draw attention to it, so think carefully about where you want to sport your spots. If you are an inverted triangle shape where your top half is larger than your bottom half, adding the polka dots to your lower half and wearing a dark neutral on top will balance out your silhouette. Similarly, the trick works the other way around for pear-shaped bods – wear your spots on your top half to draw the eye up and away from any lower half worries you may have. If you're not sure where you are on the body shape spectrum, pop over to our Start Here page for a quick crash course.
[cd-subscribe]
Polka dots… where to shop.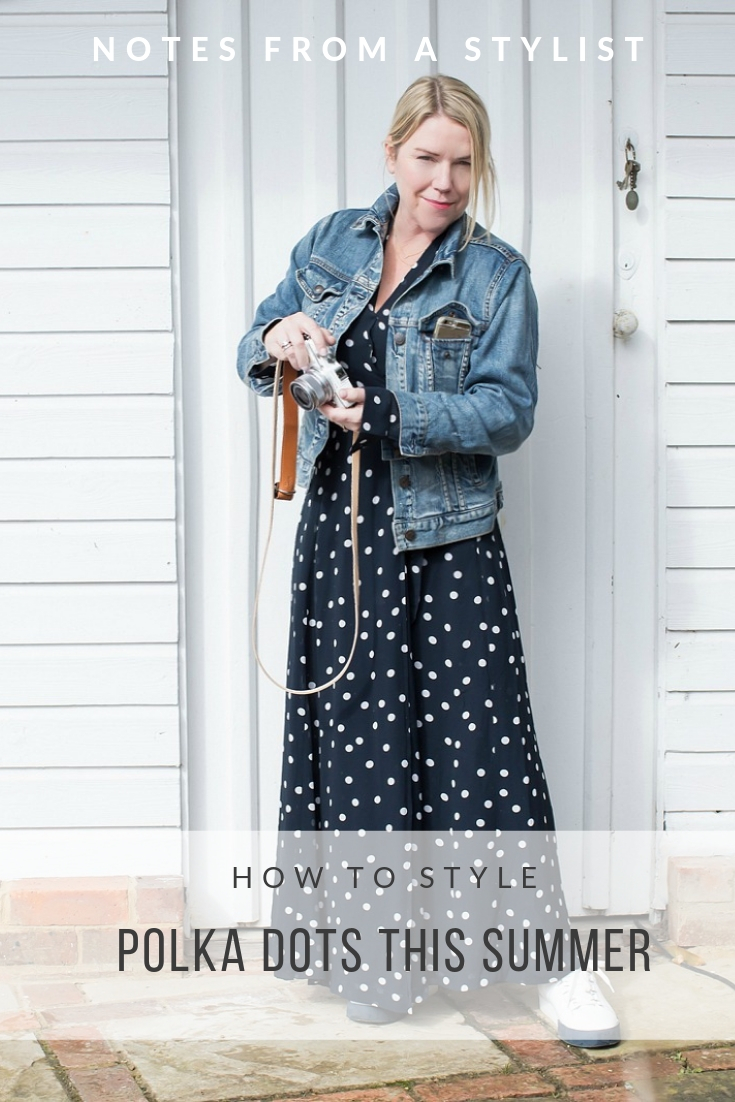 So where can you snap up one of these little cuties which will work for your every day as well as your vacay this season? The answer is pretty much any high street store or department store as well as any designer you might fancy too. Here's an edit of my faves out there right now – loads of which are on sale. Click the images to shop. #AffiliateLinks Used.

Photos by the amazing Jane Looker.
(Visited 567 times, 1 visits today)