Summer Maxi Dresses to Swoon Over.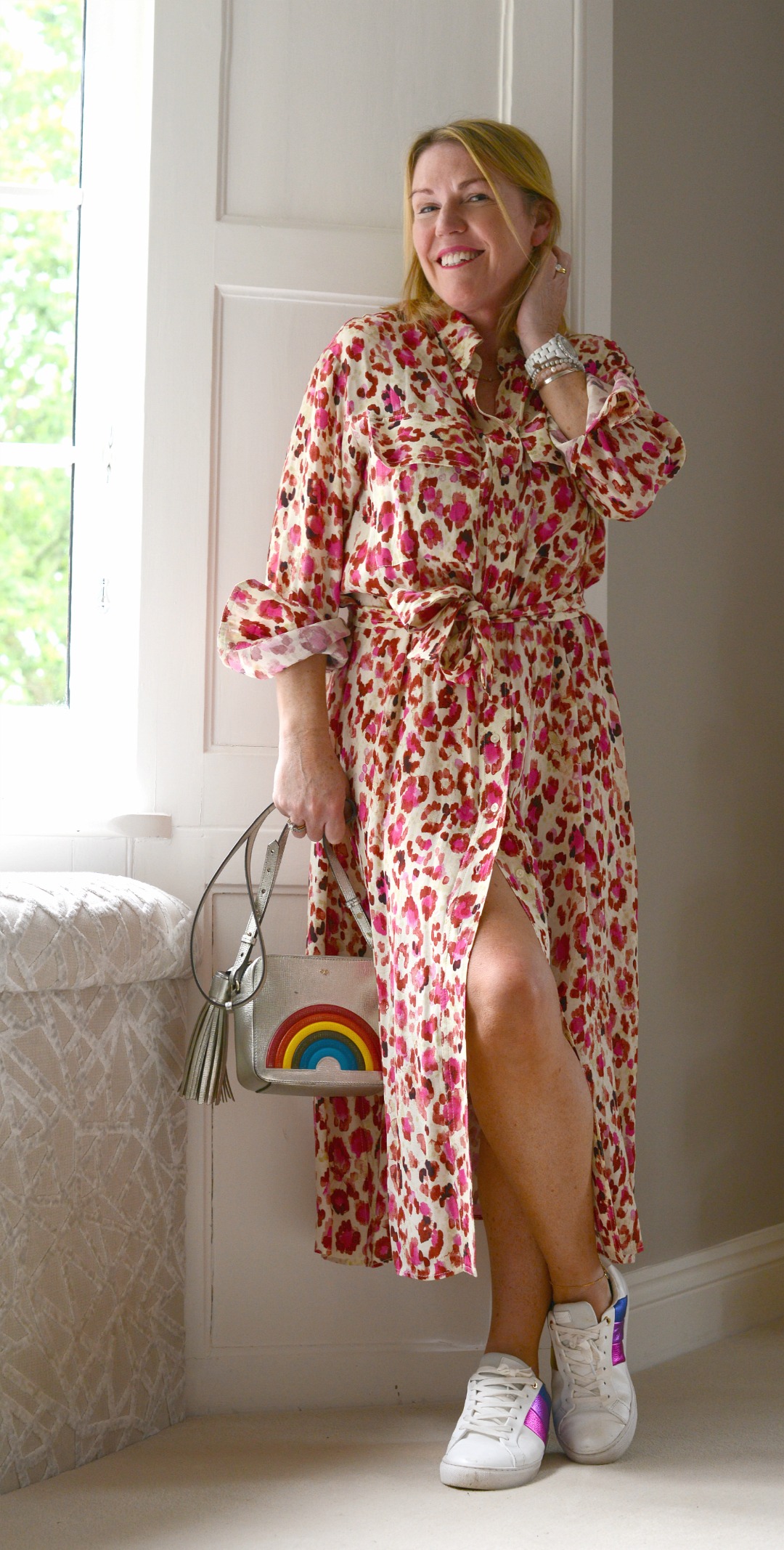 So, much against the run of play, this weekend there may be a slight chink of sunlight available for us to enjoy. Not that I'm not enjoying all this wonderful precipitation – good for the garden and all that. But with the promise of a little sunshine brings that urge to throw caution to the wind and chuck on all summer clothing immediately lest the big orb in the sky refuses to come out again. Equally, if you are lucky enough to be heading out on an actual summer vacation soon, it's the perfect time to reassess your thoughts on summer maxi dresses.

The maxi has come of age over the past few seasons – not only because of the current resurgence of everything '70s but also because a bunch of us are all a tad over 20 and are looking for something a little more ladylike to while away our evening cocktail hour in sunny climes. With grateful thanks to these two factors, summer maxi dresses have become a key vacation piece and a 'go-to' little number for dressing up or dressing down during the warmer months. They are fab for throwing on for any slightly posh occasion – think summer garden party right through to lunch with your gal pals.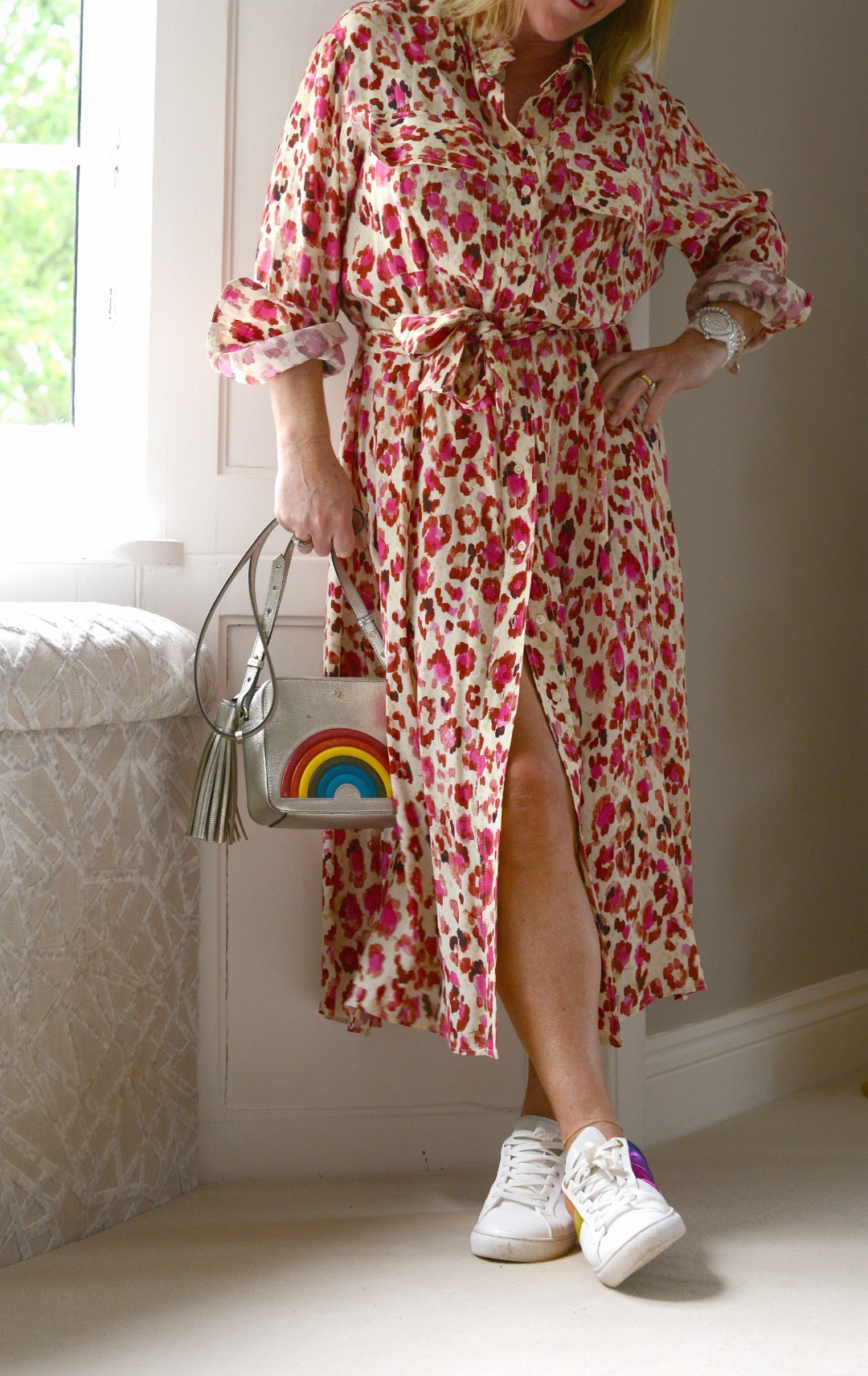 For me, the maxi has to be super comfy…i.e. have lots of width in the waistband area, especially on vacation so that I can actually enjoy that tapas and wine I've been promising myself all day without having to pull some kind of bizarre pilates stomach tensing moves all night… so step forward this lovely Mango print dress I bought earlier this season…then spotted fellow welshie Alex Jones sporting it on The One Show – so it must be a winner right!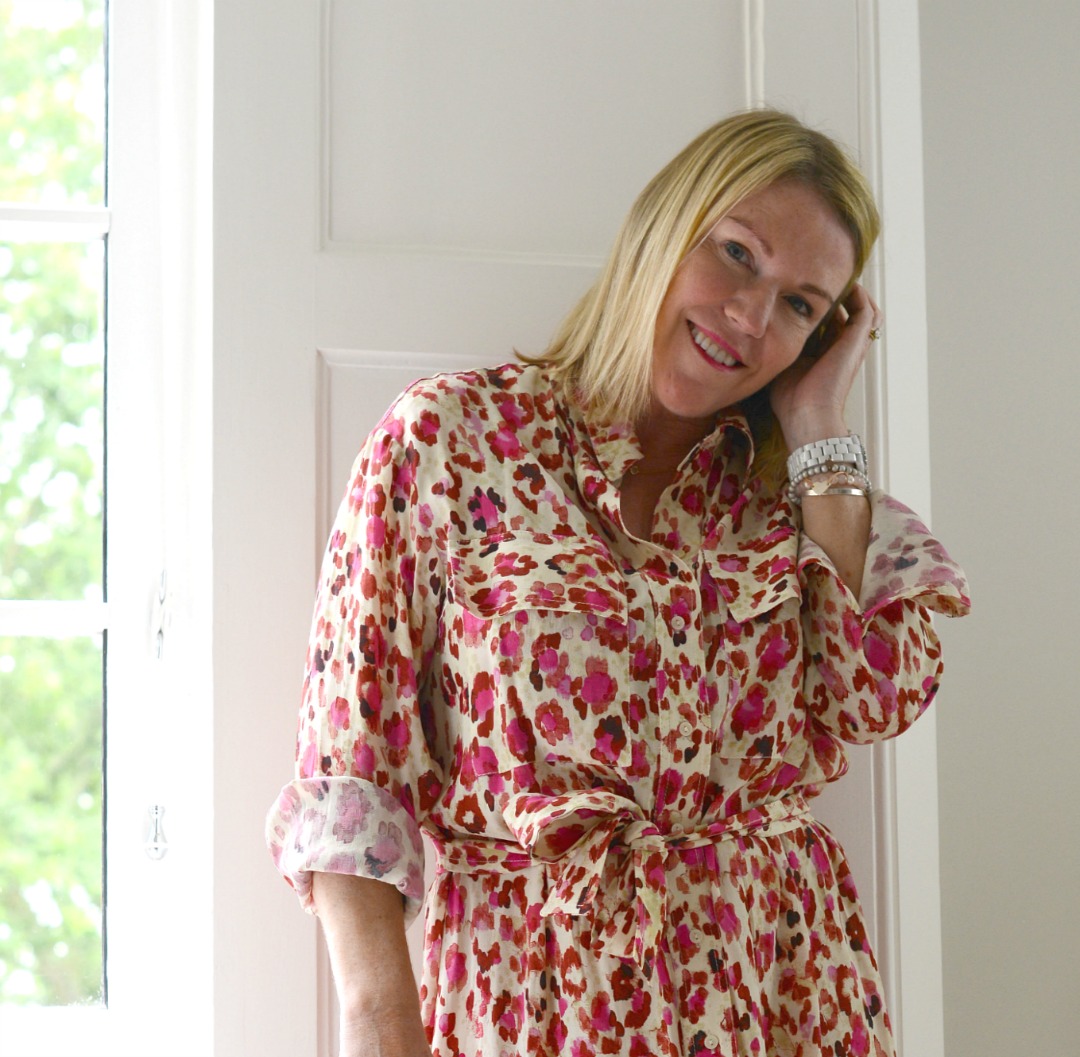 Although I often ramble on about the joys of a shirt dress, which is a dream as a daywear item in the summer. When it comes to vacation dressing, once the sun has gone down, there's nothing more sumptuous (or soothing on sunburnt skin) than slipping into a little silk maxi number… and this one happens to be a shirt dress to boot – boom! I've paired it here with an Anya Hindmarch silver cross body bag (old) and these cute Kurt Geiger stripe sneakers. For warmer weather cooling cottons and linens are also a big winner.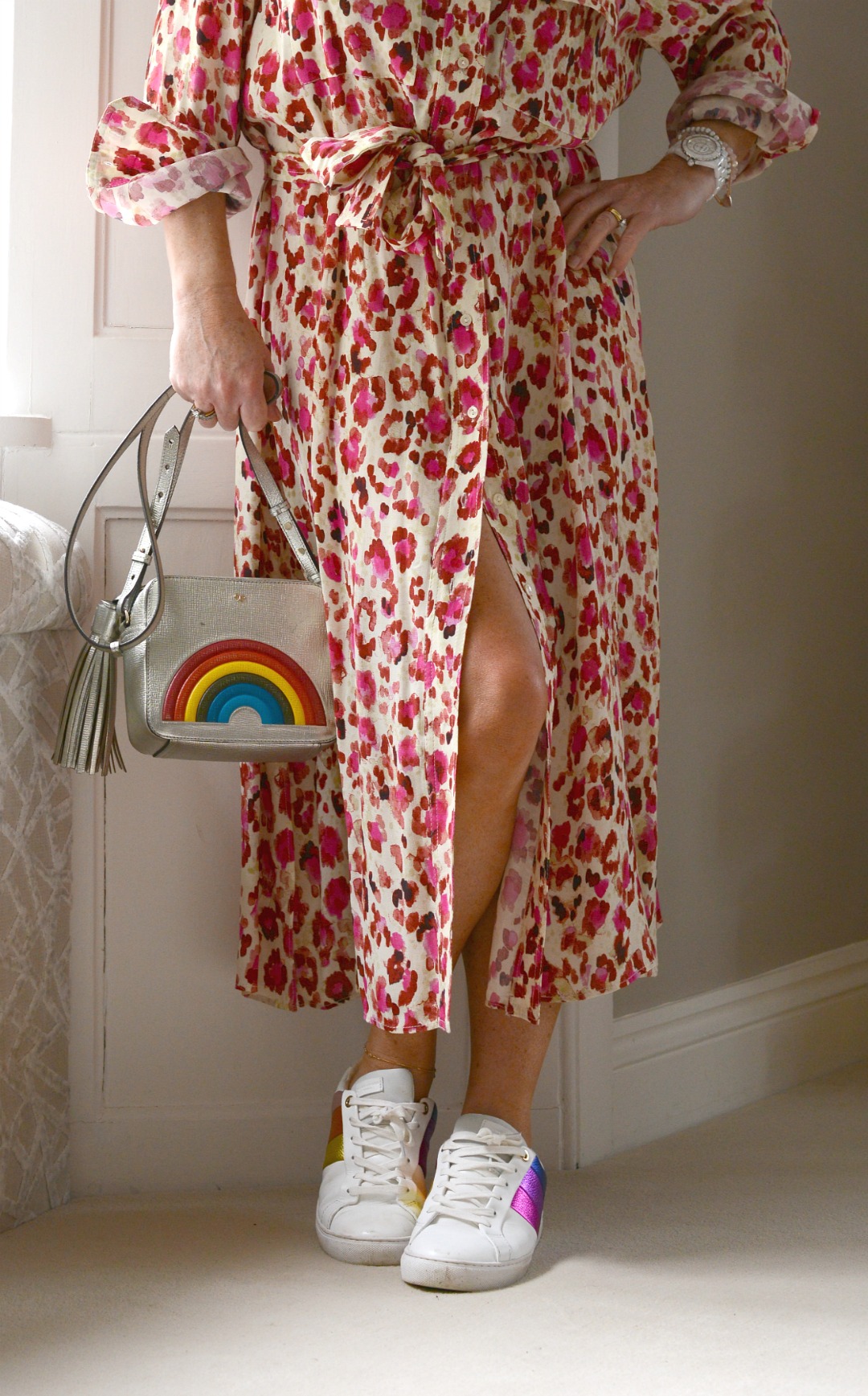 To stay on trend, style your summer maxi dresses with sneakers or simple leather gladiator sandals by day and switch up to a block heel sandal for the evening. Ensure the hemline of your dress hits at a point either below or above the fullest part of your calf for a maximum slimming look. Once Autumn comes around again style them with a blazer or leather jacket as you segue into the colder months.
[cd-subscribe]
Summer Maxi dresses… where to shop.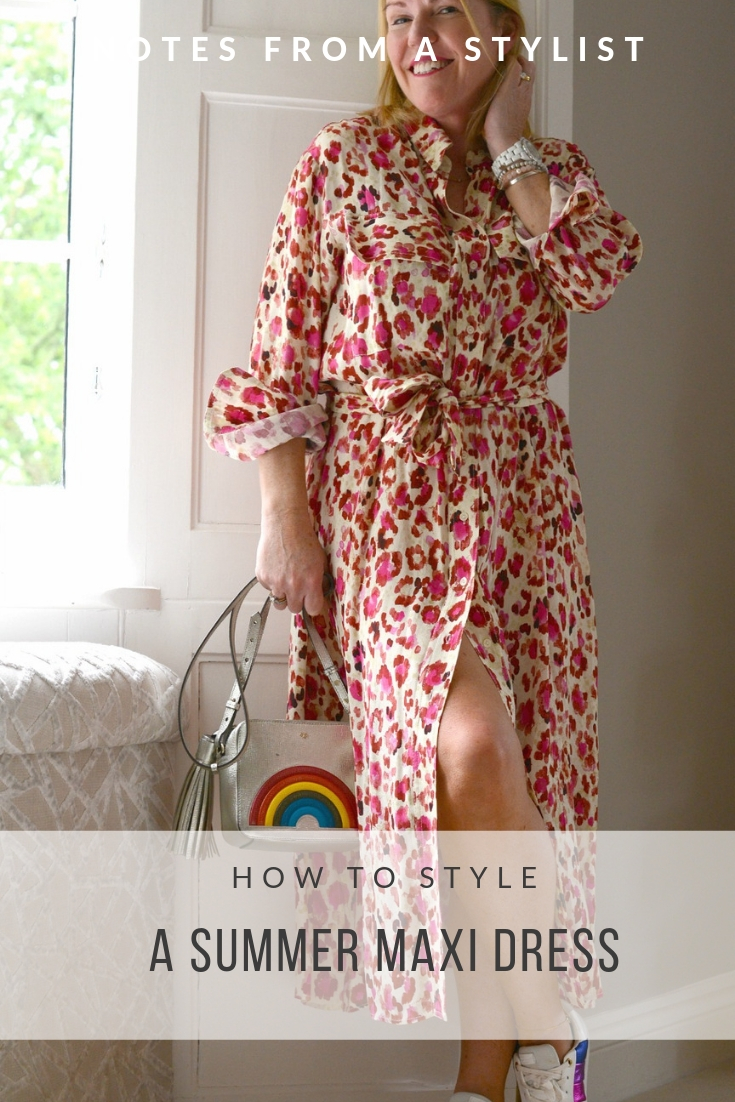 The stores are awash with gorgeous summer maxi dresses. This season look for floral or animal print patterns, mixed pattern styles and of course summer stripes. For colours opt for summer brights or pleasing pastels to hit the right trend notes. For new brands to scope out I love Rixo, Ridley London, Olivia Rubin and Lily & Lionel. I tend to opt for silk or chiffon dresses in the summer simply because they have more of a diaphanous feel and make me imagine I'm actually swanning around some LA chic boutique hotel. When in fact I'm more than likely corralling kids or sweating it out in the kitchen throwing some more meals together for the locust-like little darlings in the summer hols. Here are some of my top pics out there right now – with loads of them on sale. Click the images to shop. #AffiliateLinks Used.


(Visited 1,200 times, 1 visits today)