3 Top Things To Do In The Champagne Region.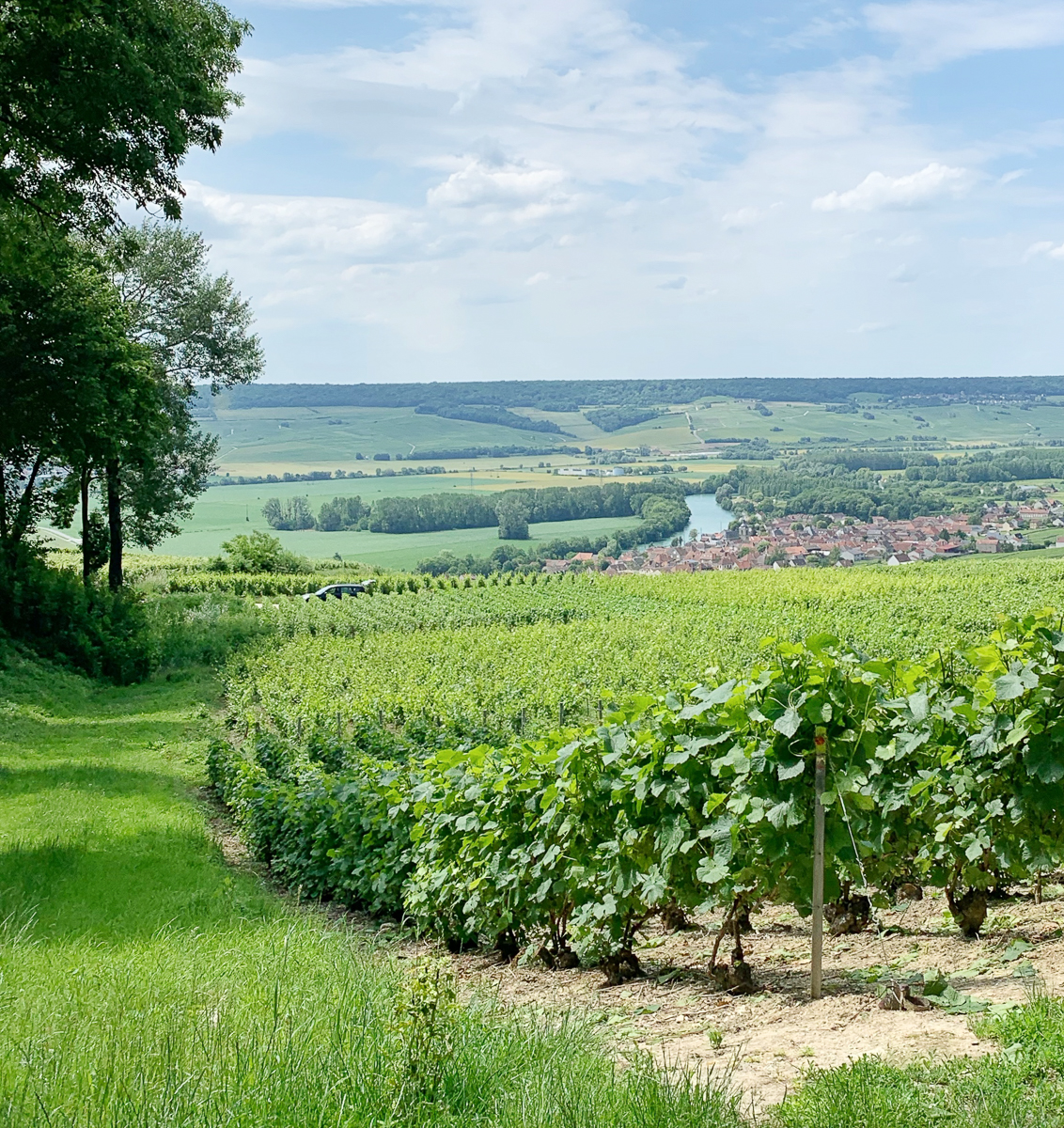 My annual girls trip has drawn to a close way too early again. This time around, we headed to the champagne region in France. It was the perfect choice for us because a) we all love champagne and b) it wasn't a massive travelling schlepp, and we hopped on Eurostar rather than travelling by air, so it made for a decidedly more relaxing time journey-wise. One of our intrepid gang had already been to the champagne region while two of us hadn't, so we wanted to find some things to do which were new to us all. As we wended our way home, we concluded that it had been one of the best trips yet (see the others here and here) so I thought I'd share our 3 top things to do in the champagne region.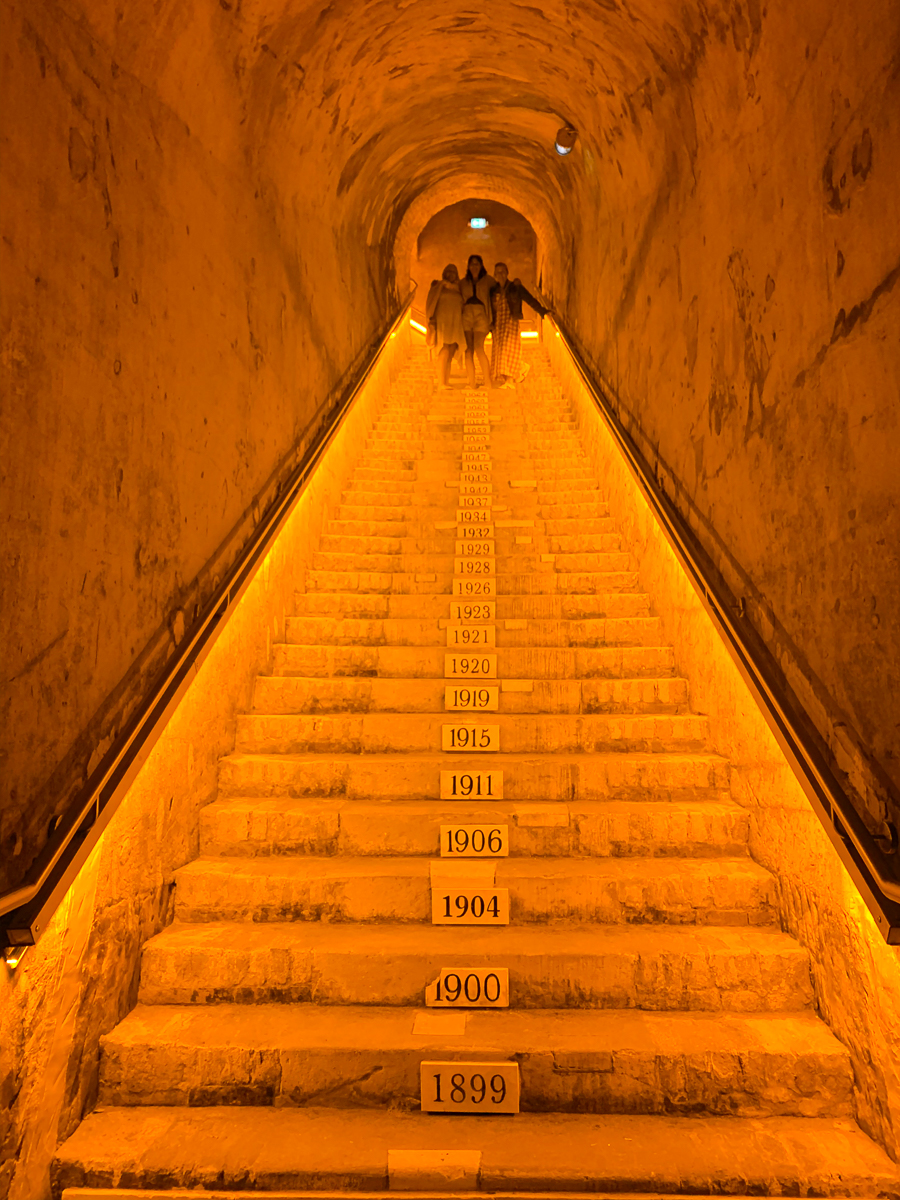 1. Take a deeper dive into the champagne house tours on offer.
Our first port of call was to visit a large champagne house – we chose Veuve Clicquot (my spiritual home). But instead of doing the usual tour of the caves, we took an aromatic tasting tour which was pure genius. We were invited to wander through the Veuve Clicquot aromatic garden and then undertook some blind smelling and tasting of different ingredients which are blended together to make up four of their most popular champagnes. Weirdly the ingredients ranged from fig jam to liquorice, croissant to hazelnut, but it was a unique way of opening up the senses to recognise the nuances between each champagne.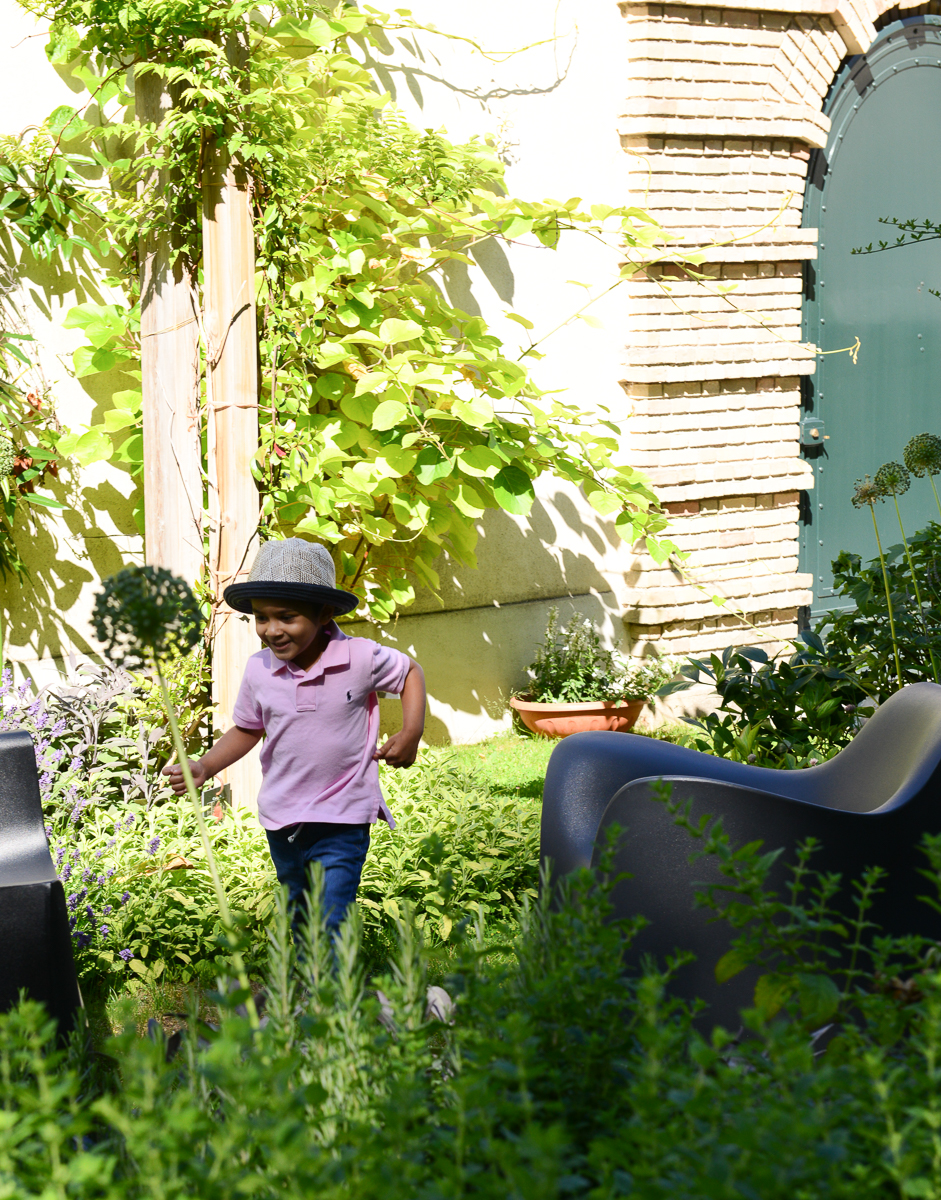 We followed this with an awesome tour through the caves below, and a tasting of the four champagnes we had been talking about in the garden, this time pairing them with cheeses. Here we learnt that 1964 (our joint birth year) was a vintage year – obvs! And also that when you pair certain champagnes with certain cheeses, it makes a world of difference to the taste of each one – who knew!?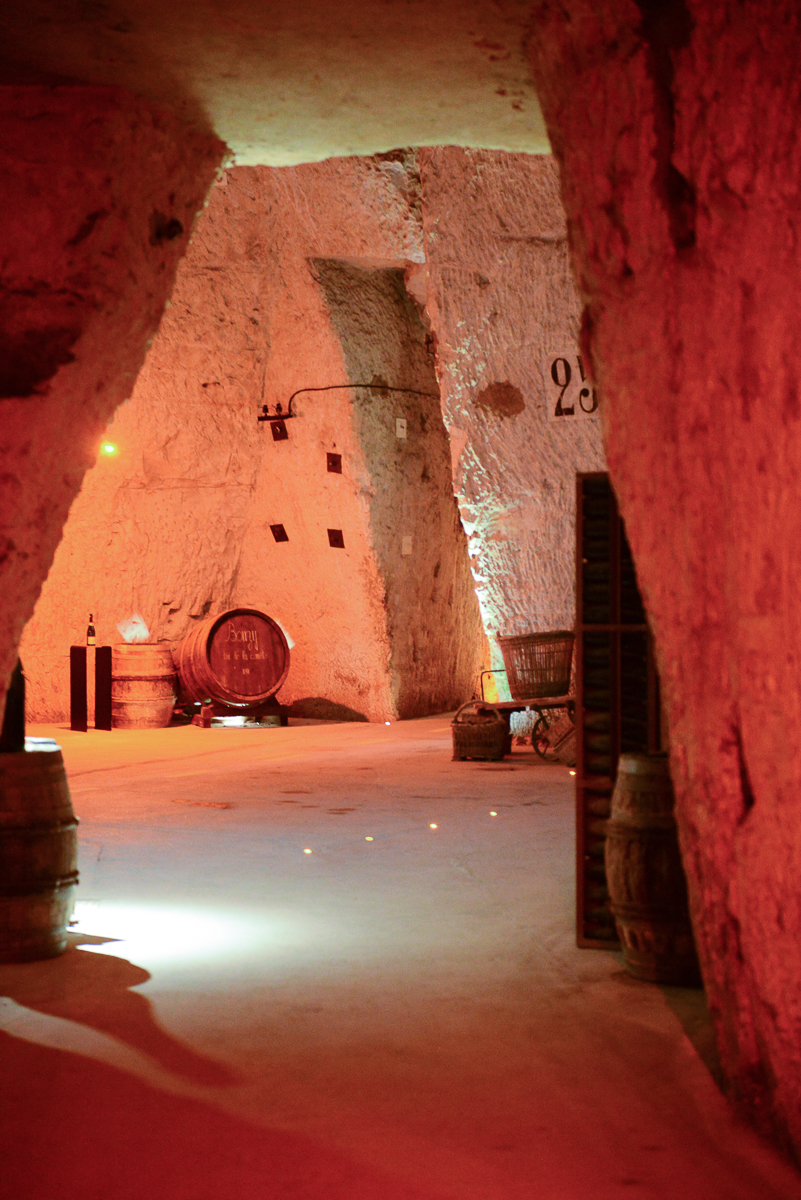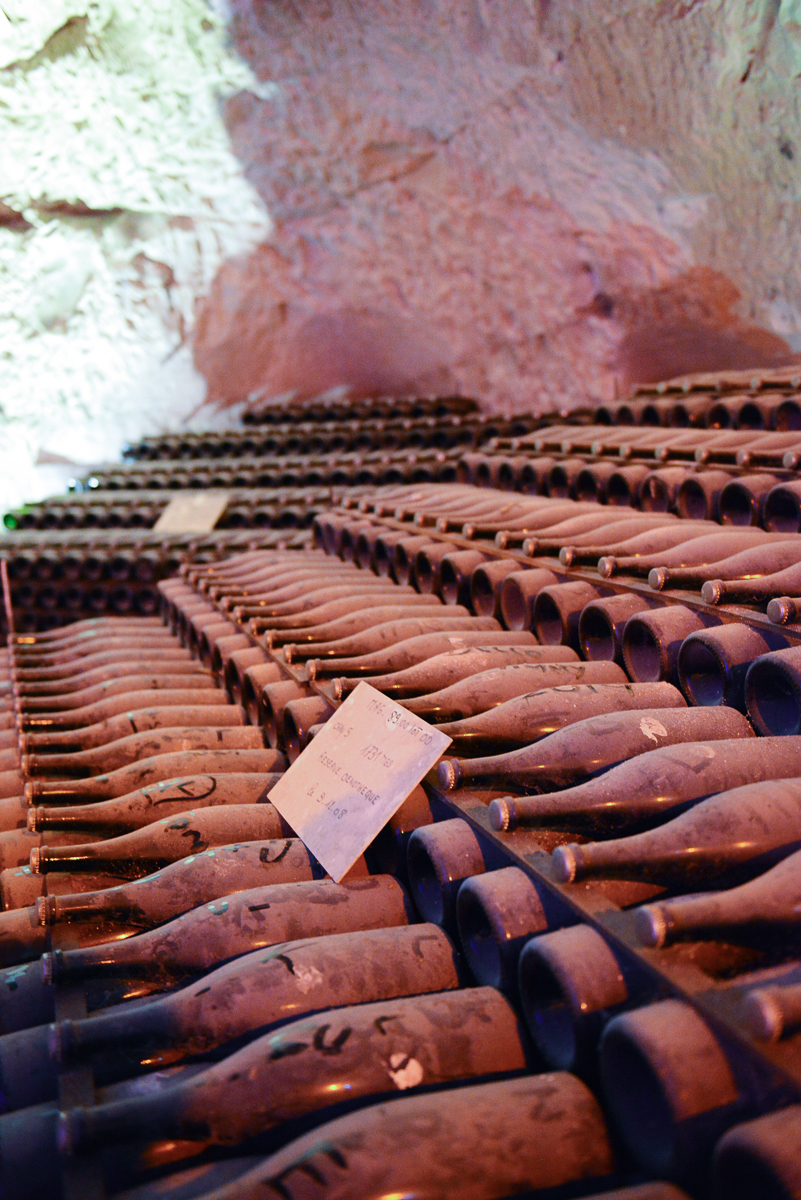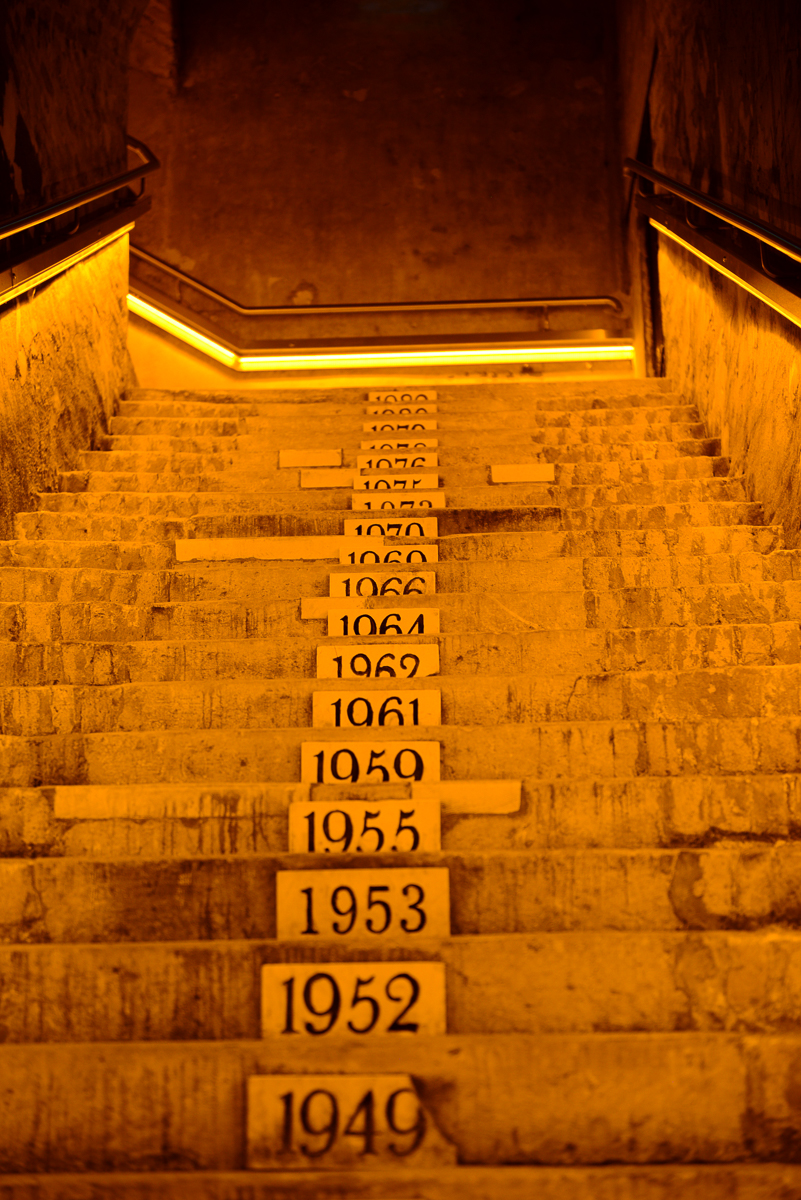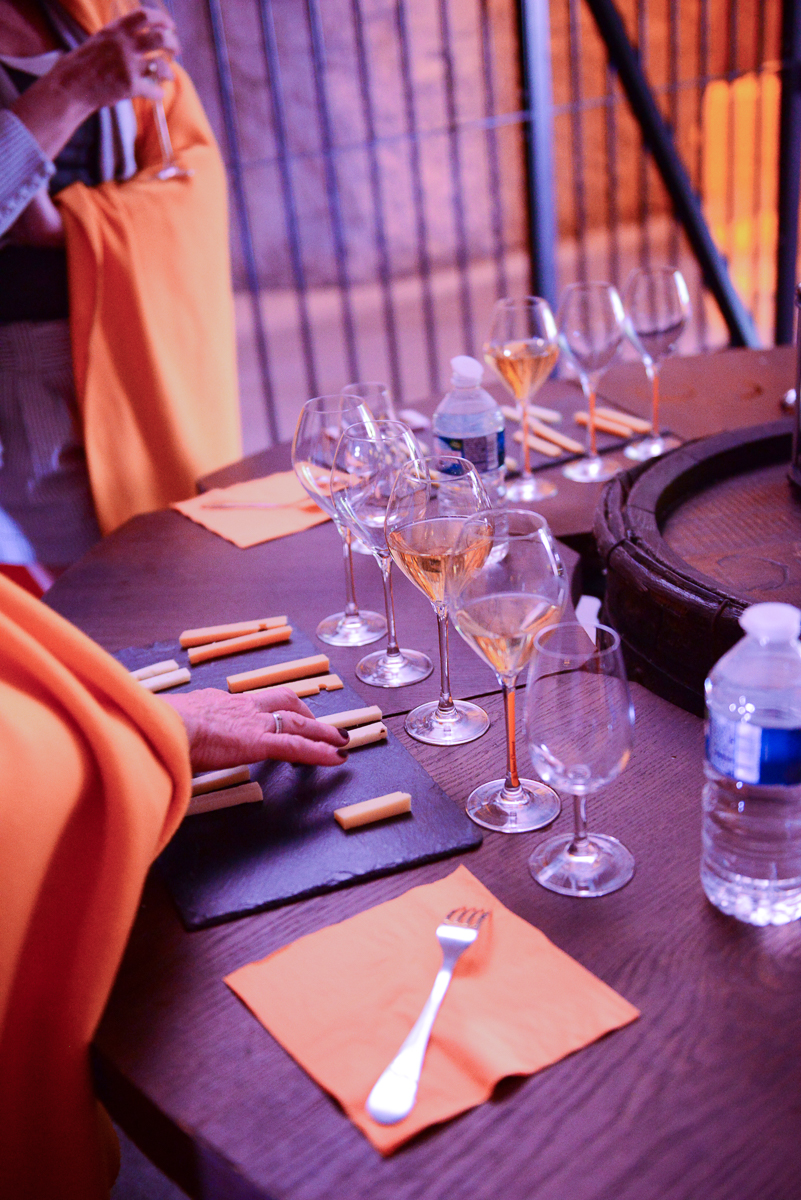 It was a delightful way to start our visit, and obviously, we exited through the gift shop.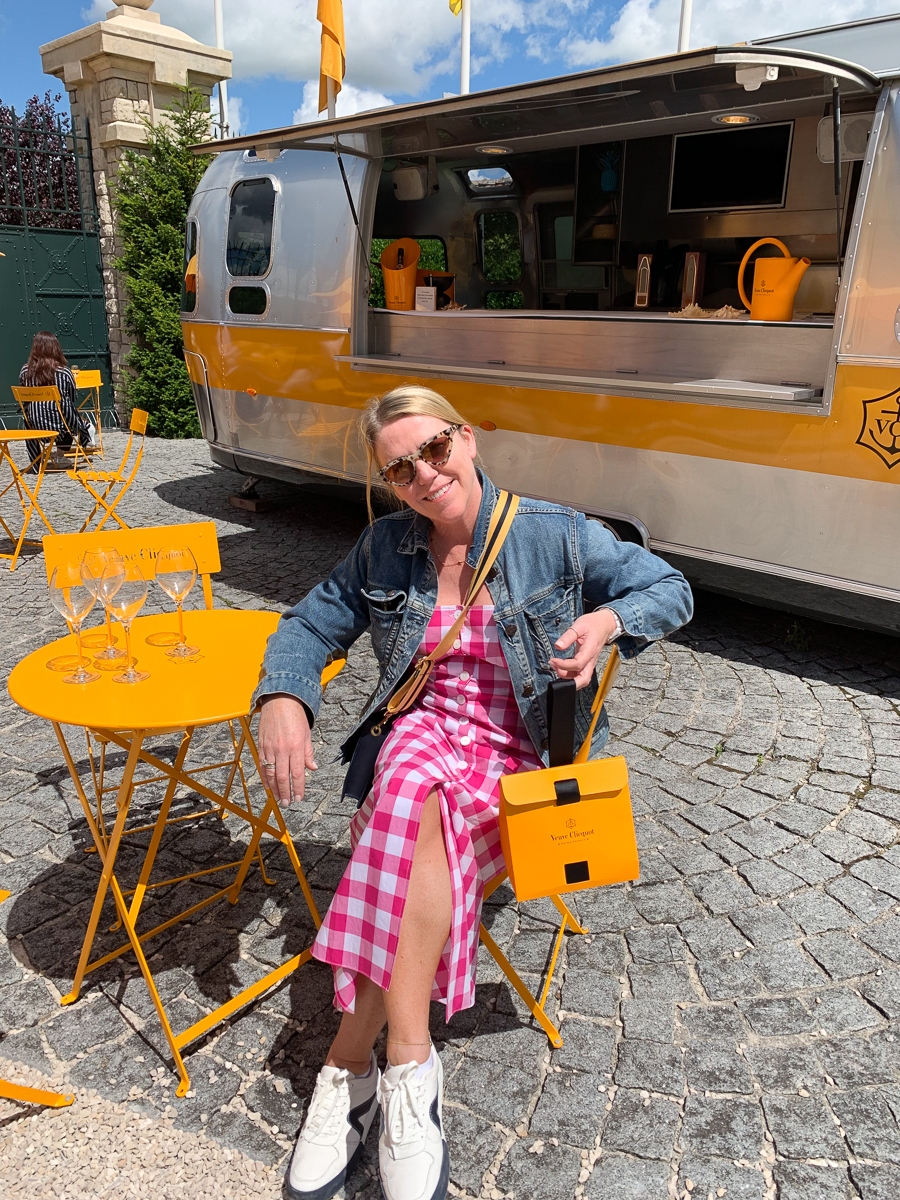 Dress Kitri, denim jacket J.Crew, sneakers Marks & Spencer, bag Carloe London (gifted)

2. Take an e-bike tour of the vineyards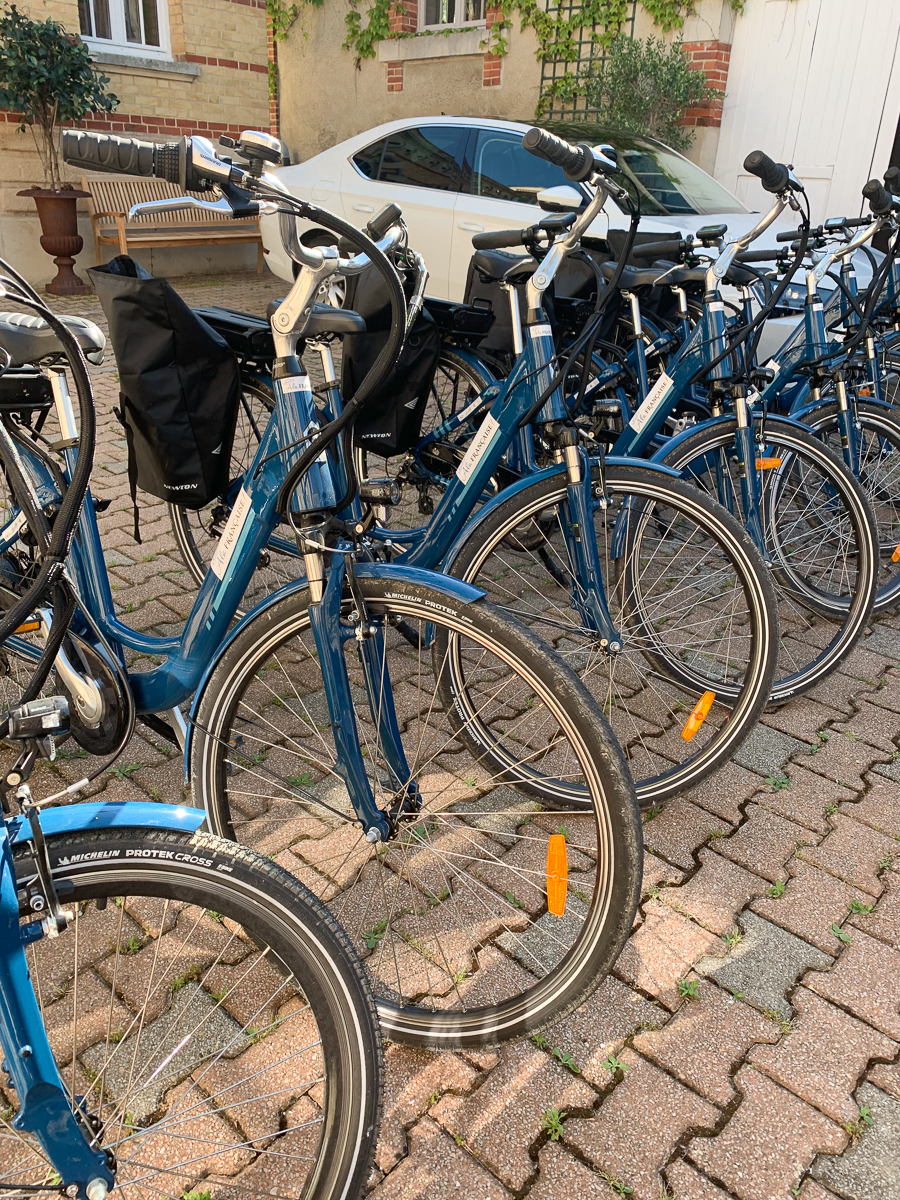 Our next adventure saw us rising bright and early to meet our tour leaders A La Francaise just outside our base in Epernay. We snagged an e-bike each and set off on a Famous Five-esque jolly ride through the neighbouring vineyards. The genius of an e-bike is that you can do as much or as little work as you fancy. So needless to say, we started off all keen proclaiming that we would do it all with no power, and after the first big hill engaged the motor big time.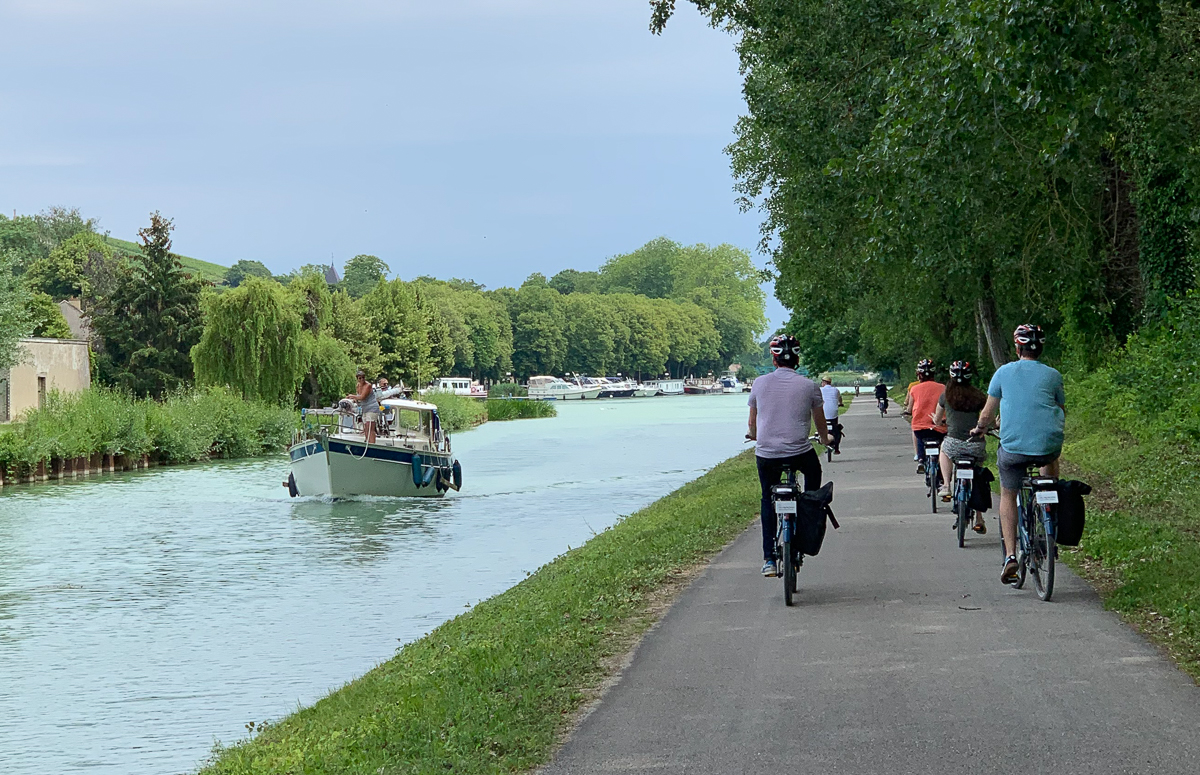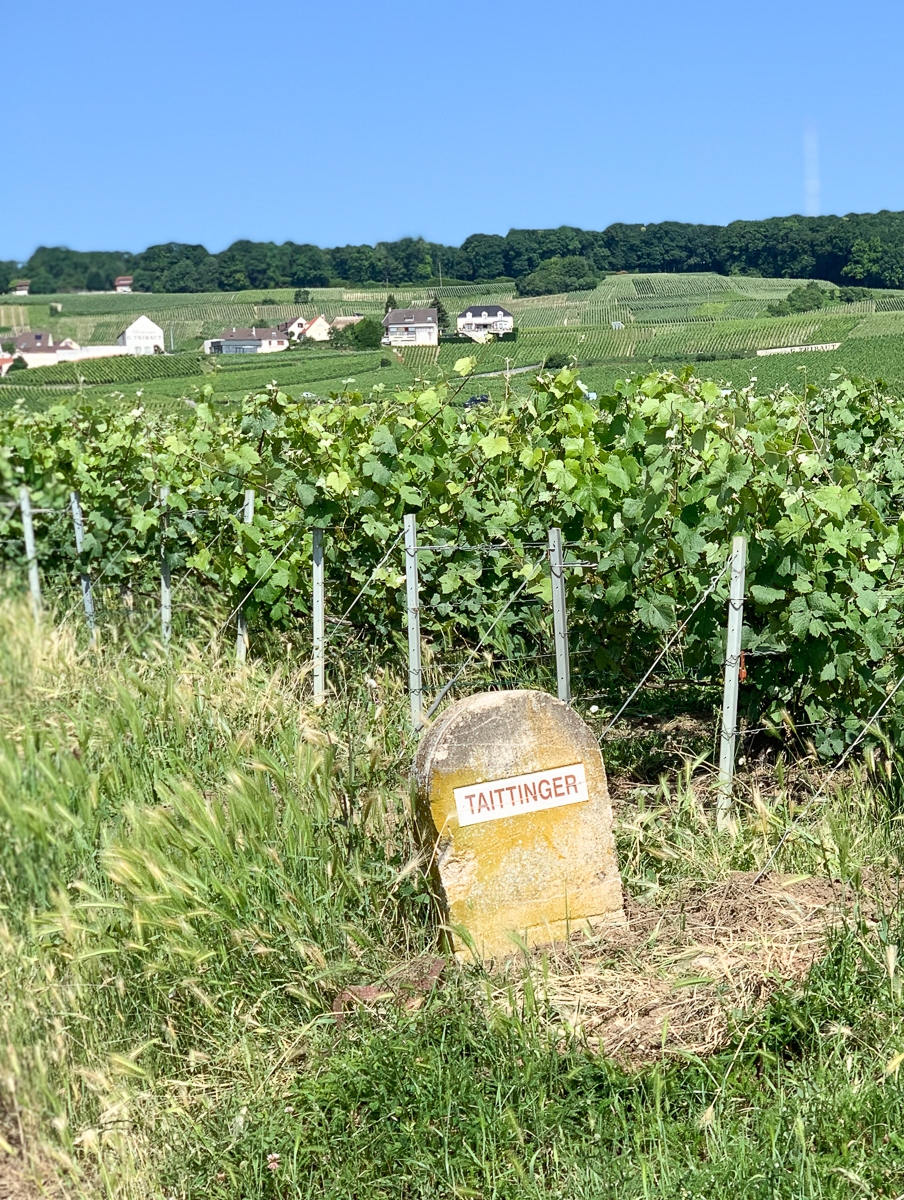 Our fab guide (and also qualified Sommelier) stopped at various points along the way to explain all sorts of interesting snippets about the champagne industry and the vineyards themselves – ending up at a small independent champagne house Champagne Dagonet & Fils.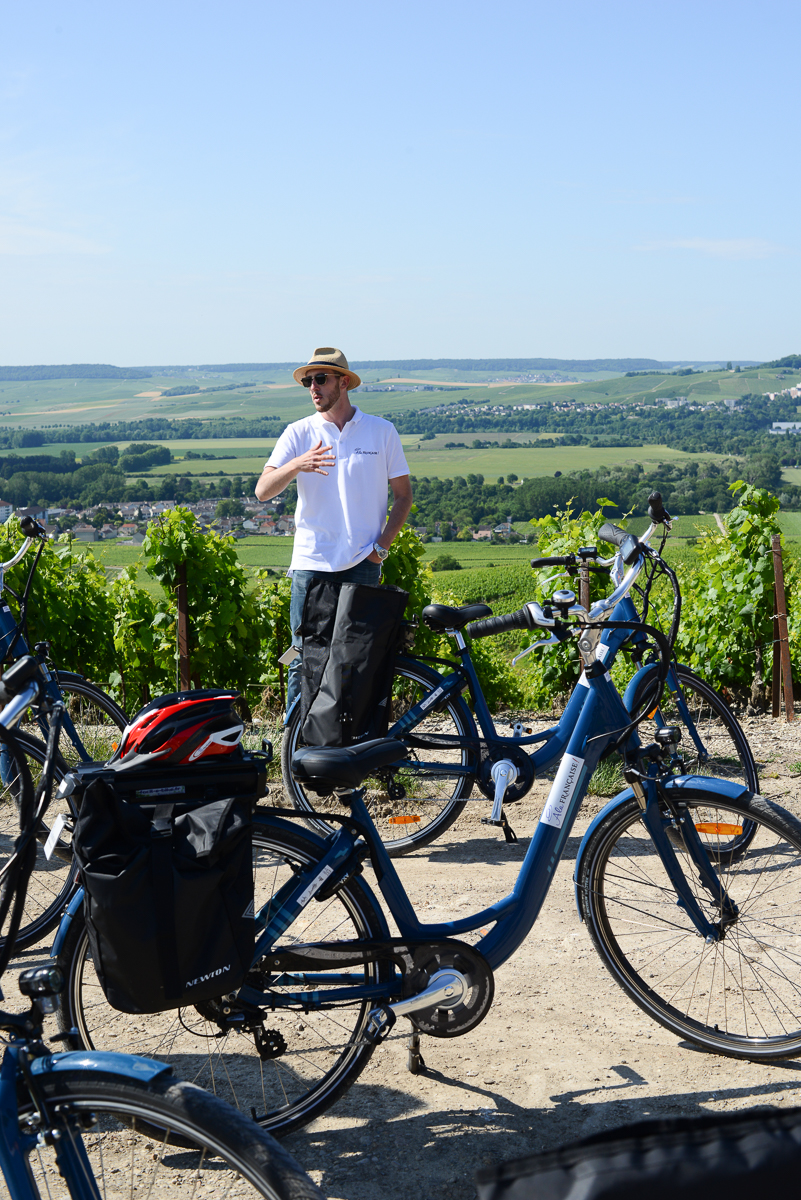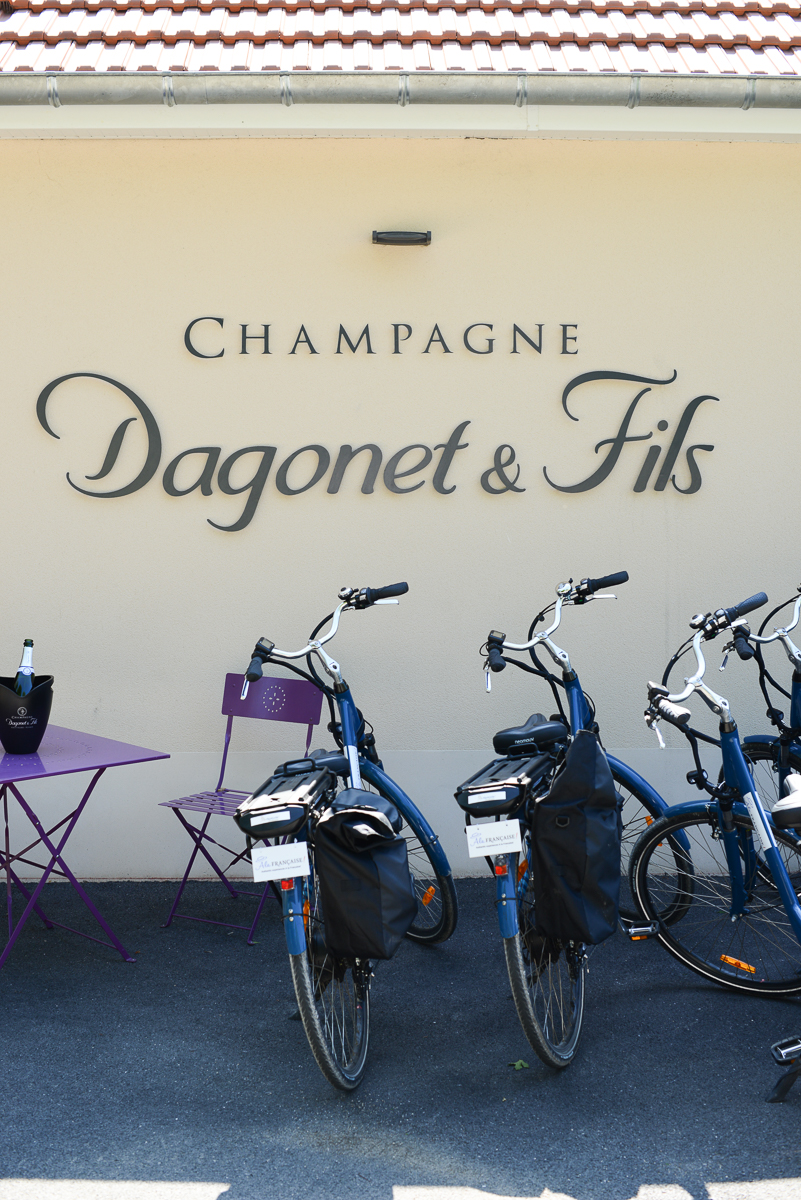 After a tour through the vineyards, we set about tasting the local blends.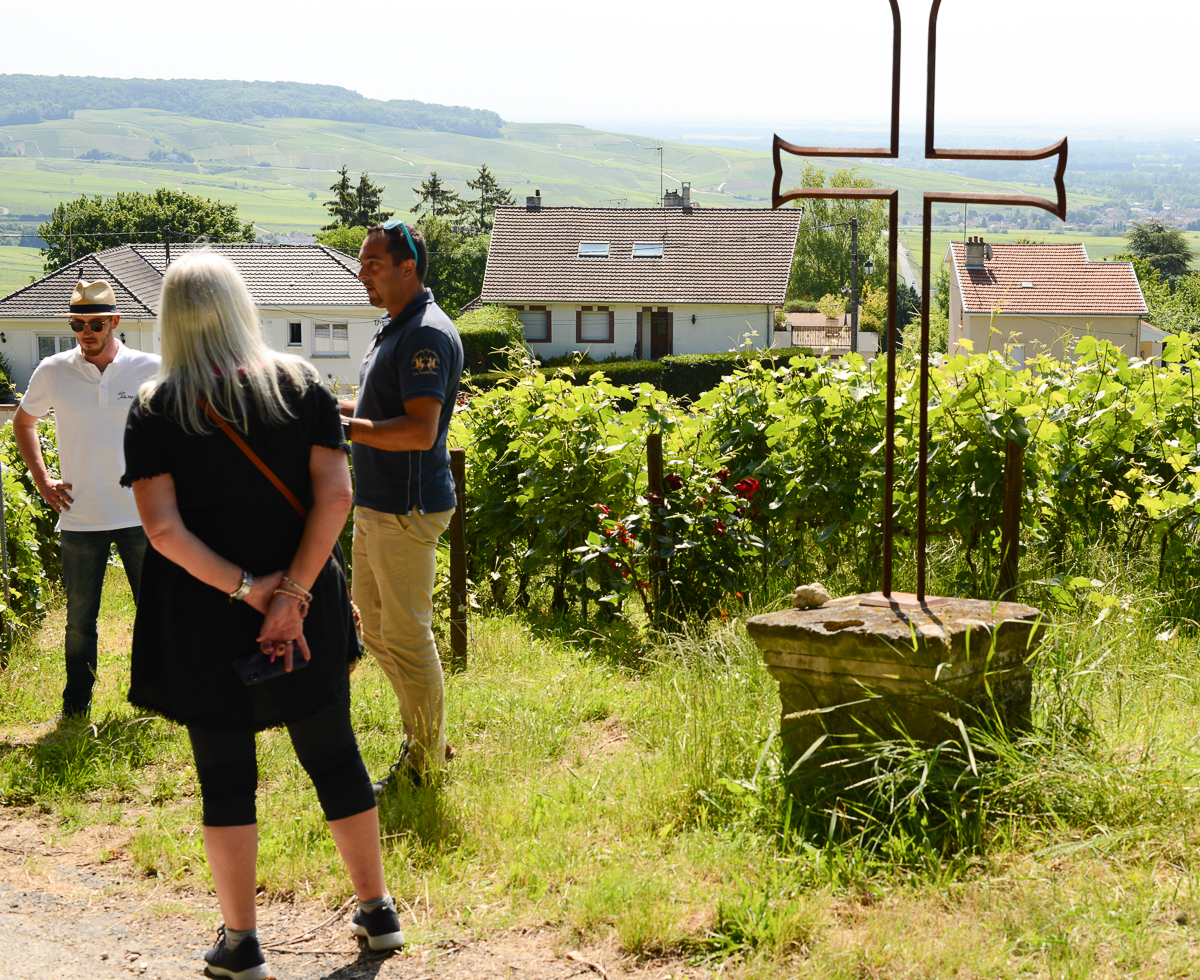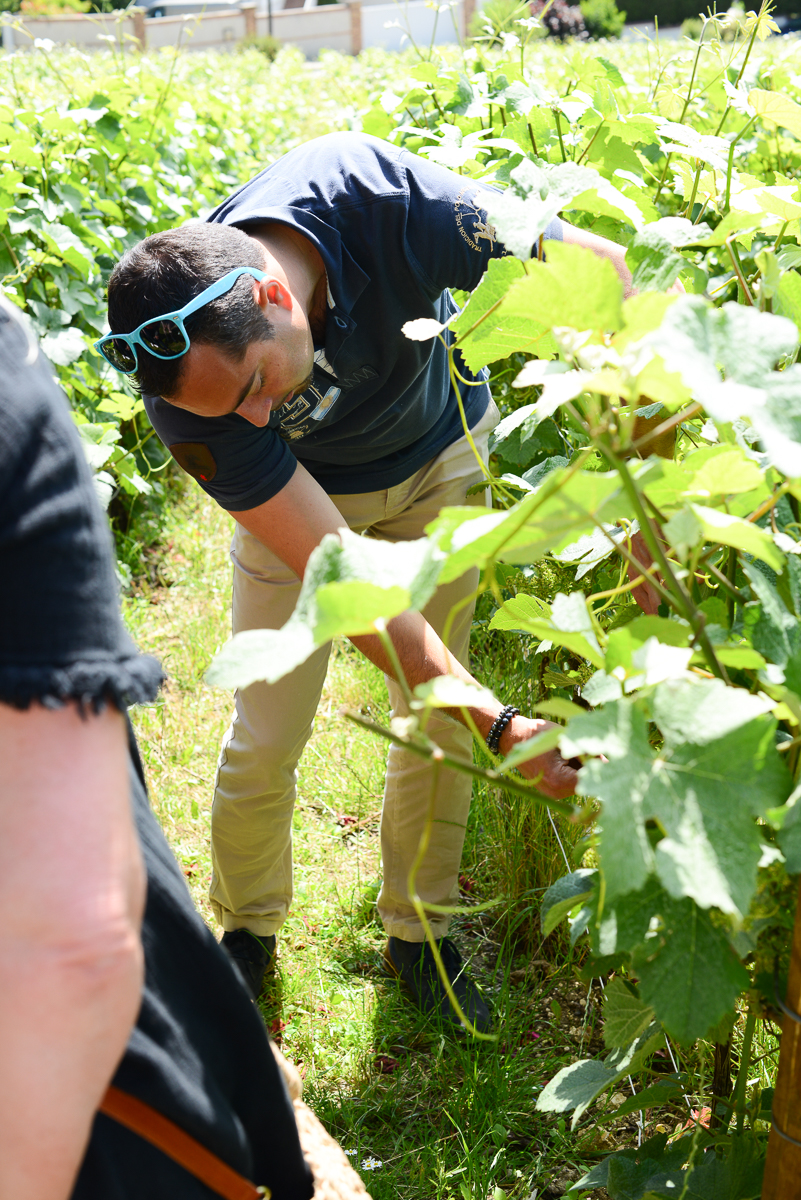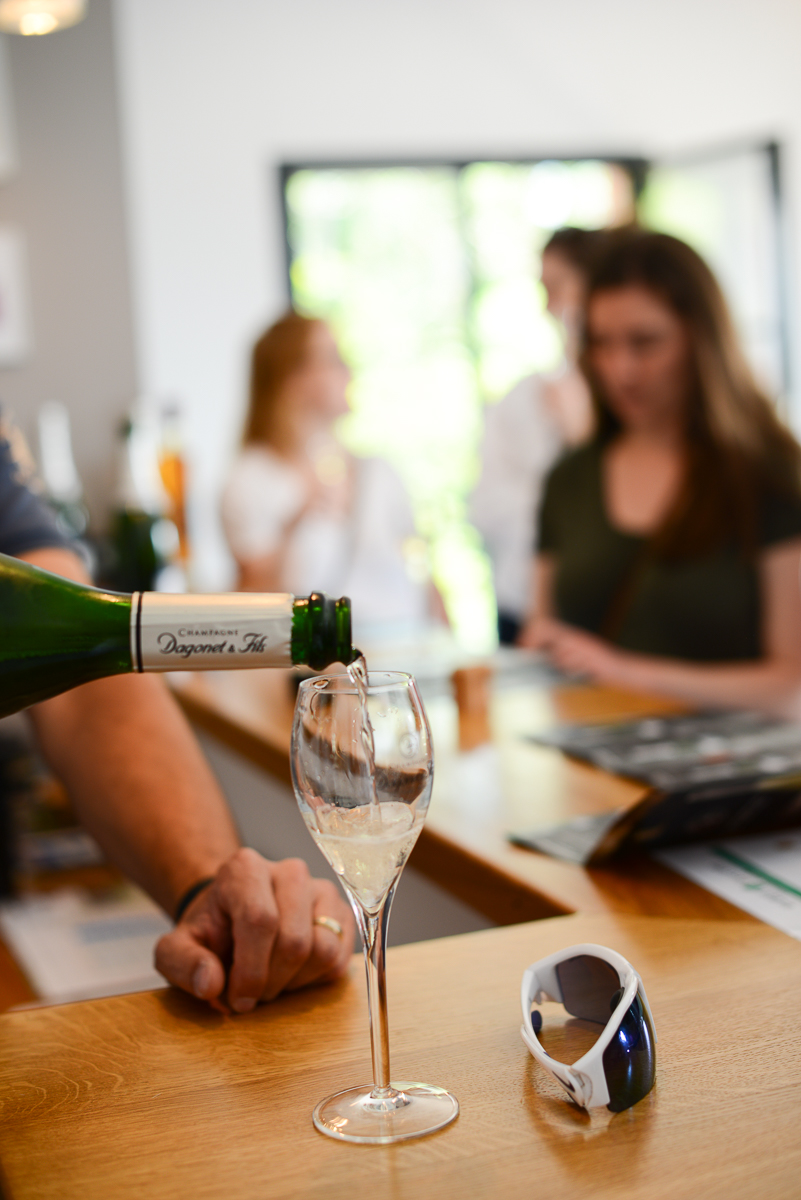 It was then off to the popular tourist stop of Hautvillers to scope out the delightful little church where Dom Perignon is buried… Abbaye Saint-Pierre d'Hautvillers.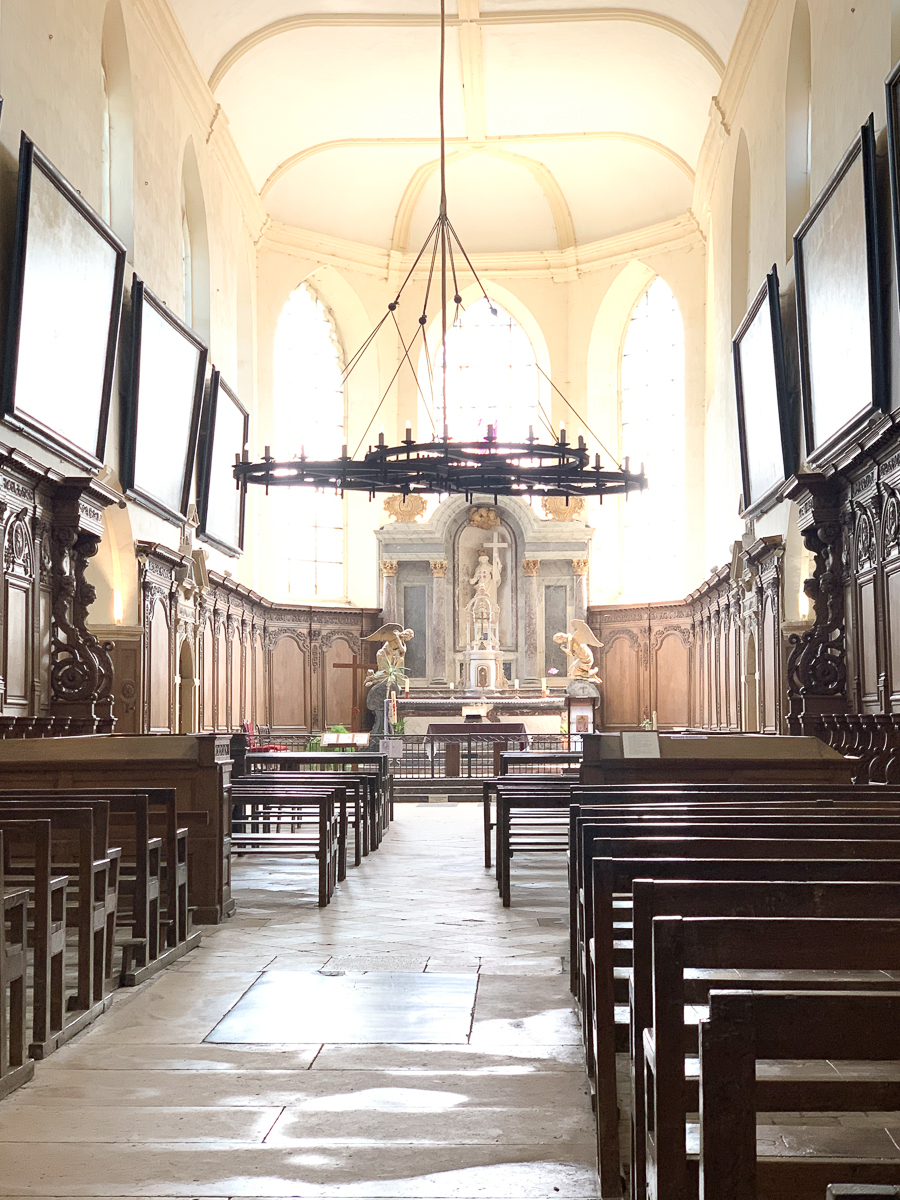 Before free-wheeling back to our start point for an amazing al-fresco lunch and, you guessed it, a well-deserved glass of fizz. To be fair, we had 'cycled' 17 miles, and even though we may not have been puffing all the way, our butts were definitely in need of a break.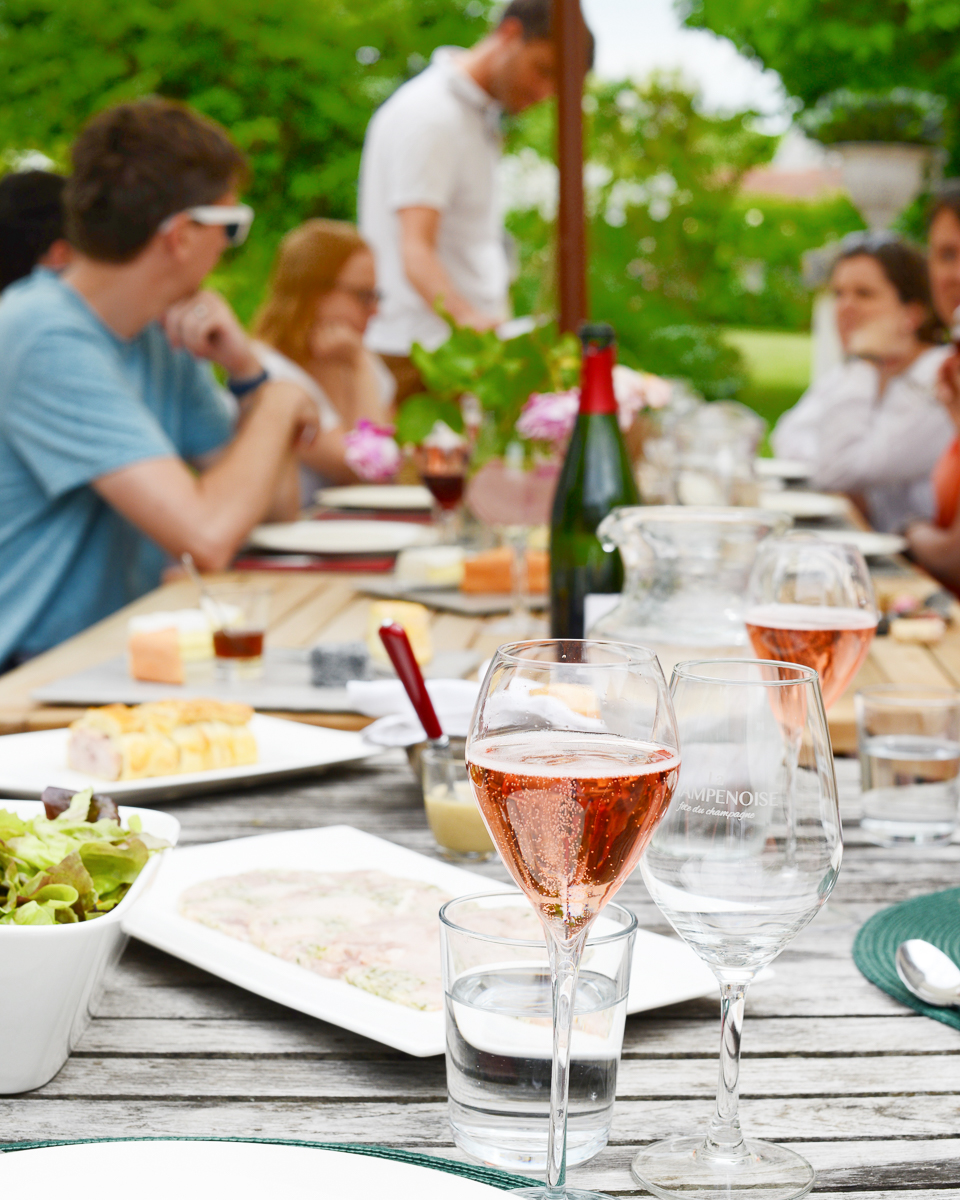 Our day wasn't done here, we then headed back to Epernay by car to one more independent champagne house Alfred Gratien, which supplies The Wine Society with most of its own label champagne. Here we learnt all about the bottling and ageing process before a final tasting. A genuinely fab day out which leaves you feeling virtuous (on account of all the biking) and way more knowledgeable about the whole champagne region.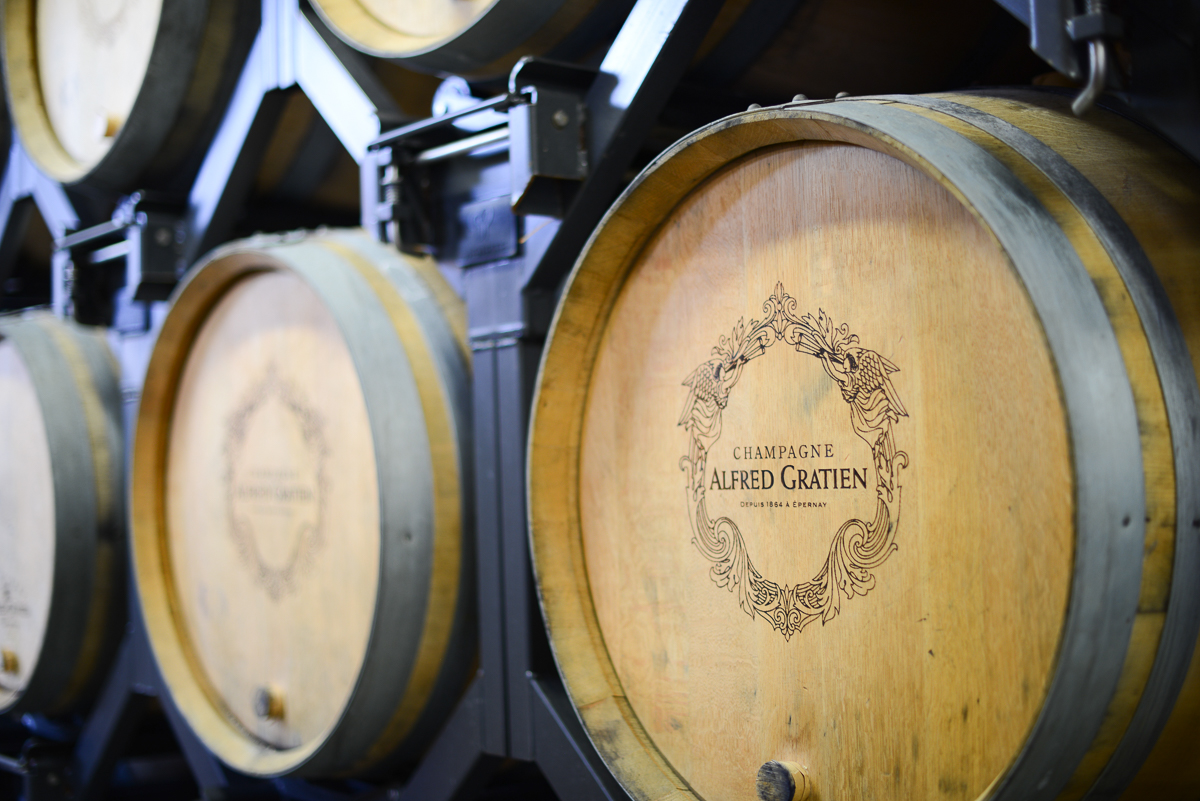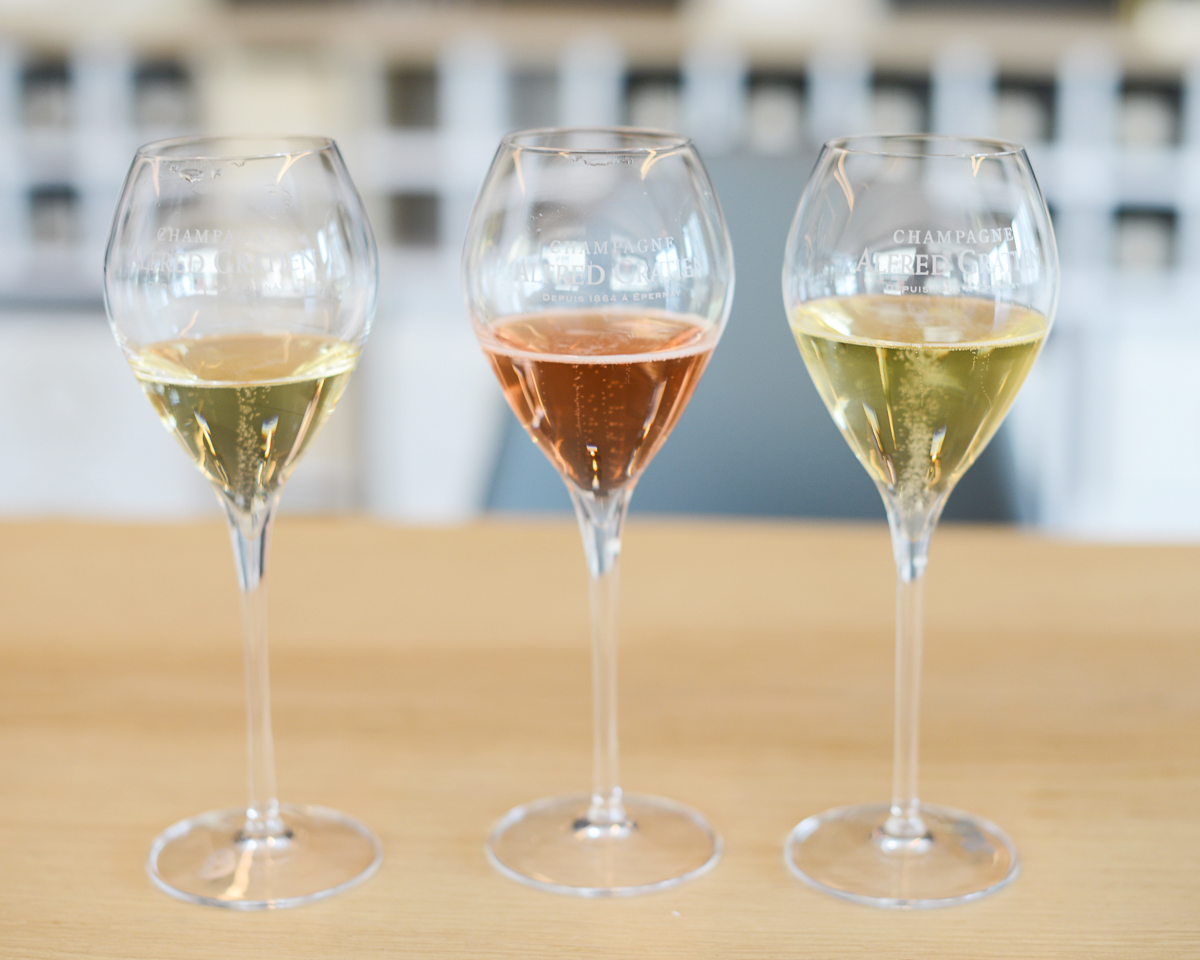 3. Take a stroll down the Avenue de Champagne.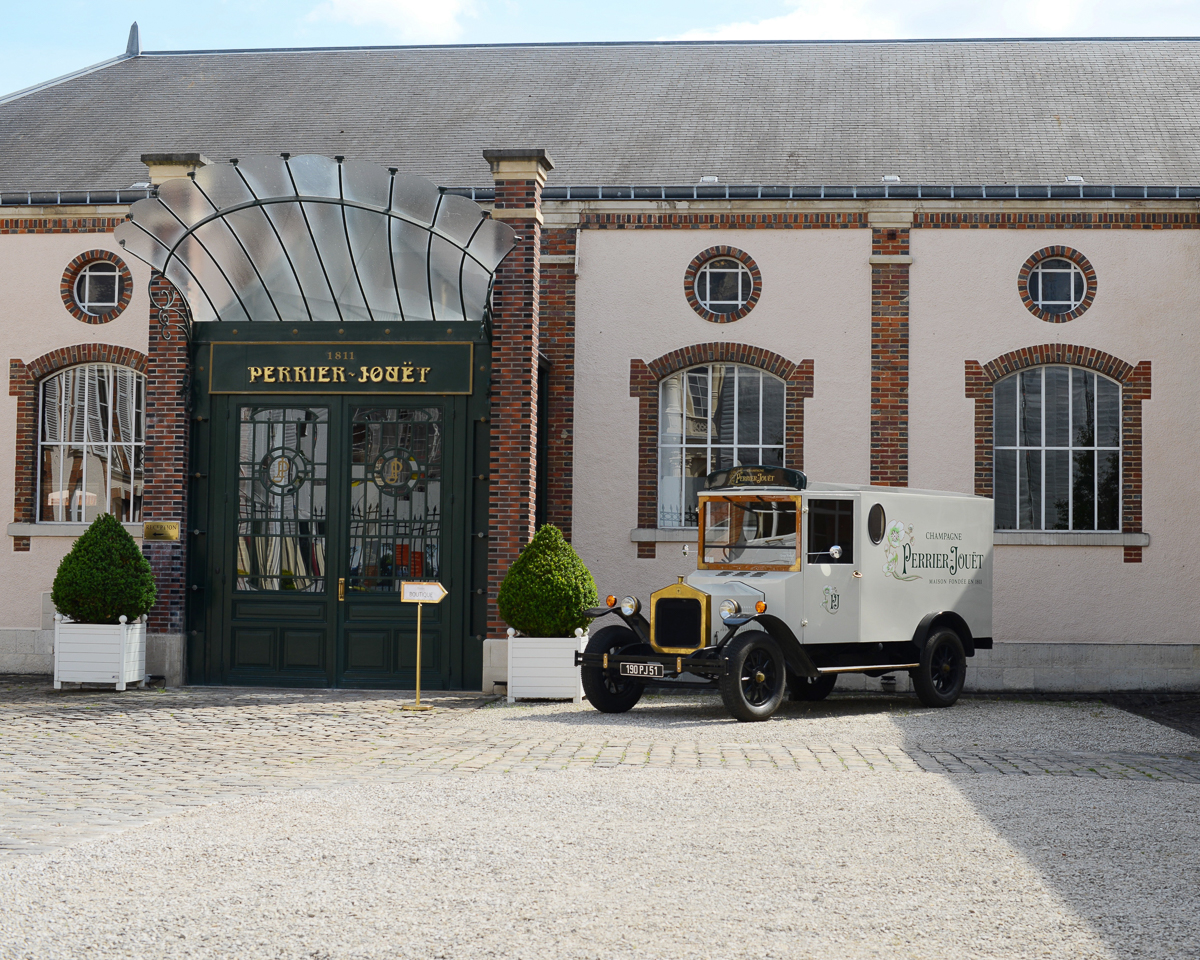 We were lucky enough to be staying in a gorgeous hotel La Villa Eugene, a glorious 19th-century house which belonged to the Mercier family – nowadays a bit like a 5-star B&B its location was perfect for wandering down the Avenue de Champagne. With plenty of small champagne houses dotted in between the more significant players, their courtyards are open and welcome you in for tasting sessions each day. Here you are more likely to find unique growers sharing their products and story, and it's a truly fabulous way to get to know some new brands of fizz.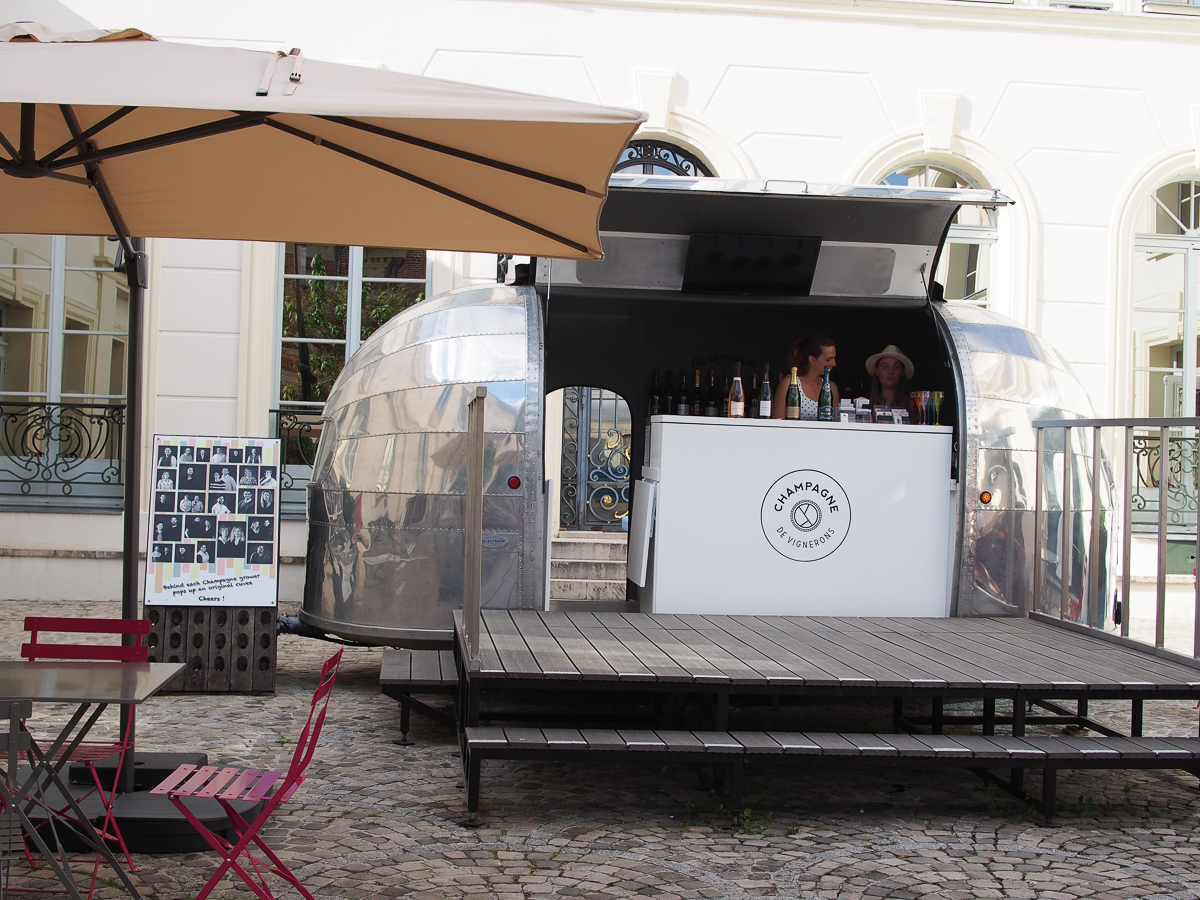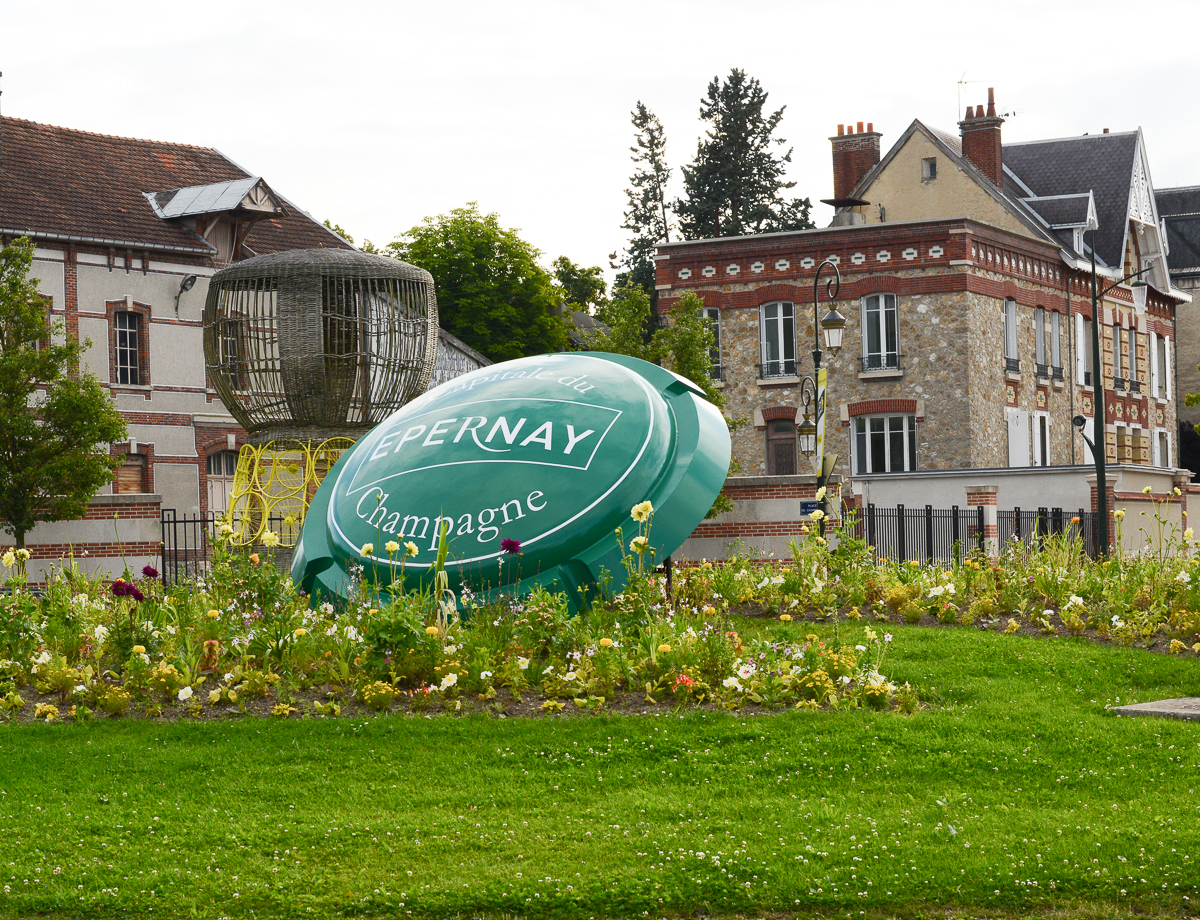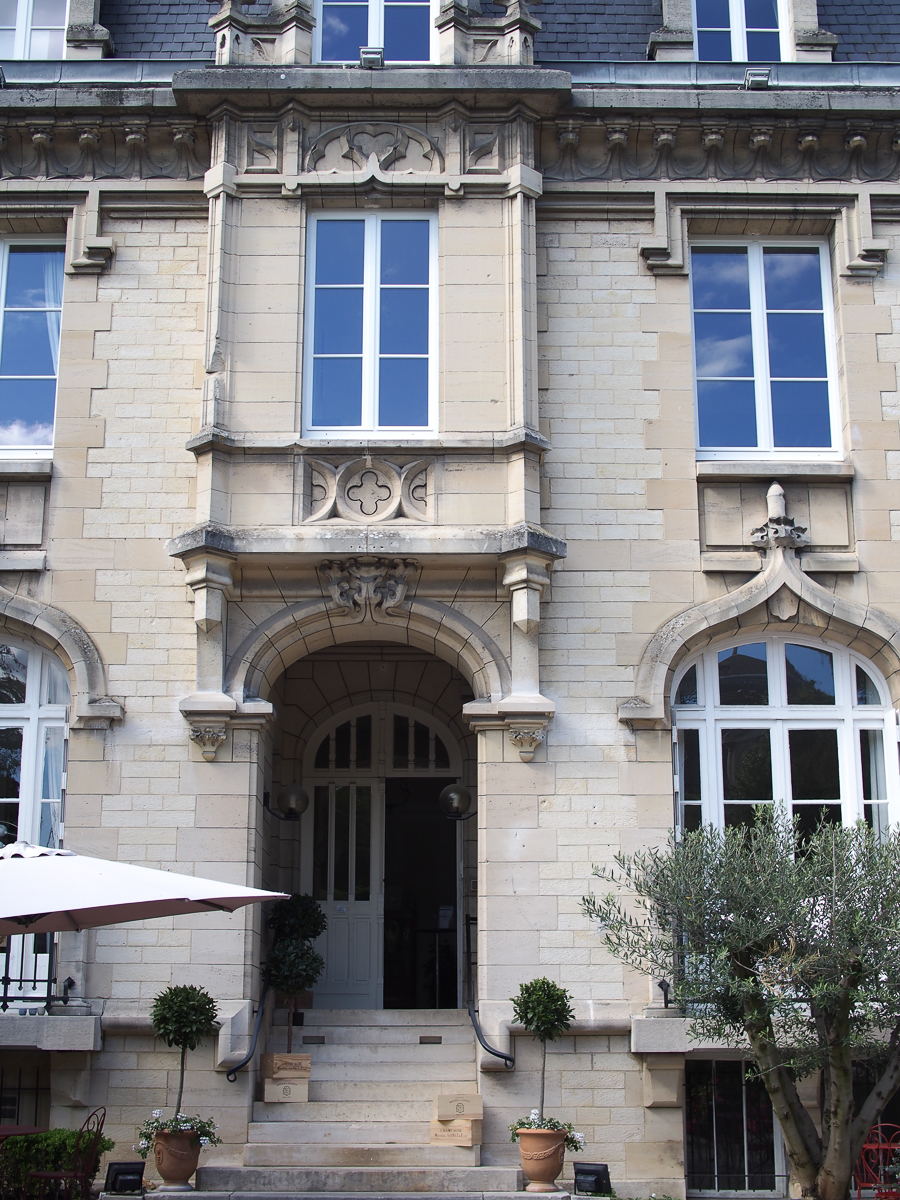 Our trip was brilliantly organised by the fab Sovereign Travel in Wimbledon. We stayed at La Villa Eugene and took our e-bike tour via A La Francaise. Now all that's left is to figure out where we are heading next year…
If you're wondering what Notes From a Stylist is up to these days – don't fret – I'm still around, I've just switched lanes and started a new personal branding photographer business called Surrey Social Stock Photography – feel free to pop over and explore our work.
(Visited 435 times, 1 visits today)