Which summer stripes suit your body shape?
AD [Affiliate Links Used]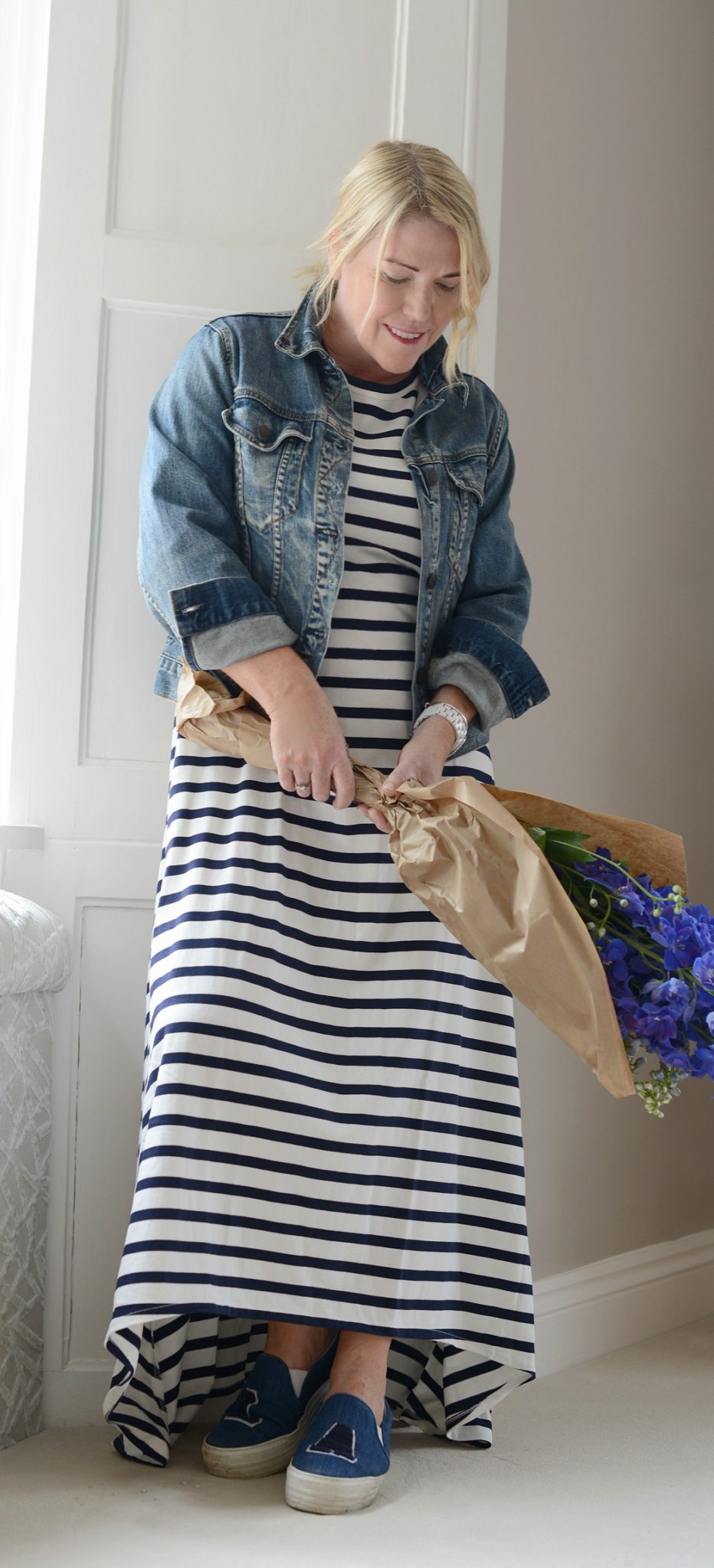 Stripes are always pegged as a perennial summer trend, so you will already have seen them popping up in stores in all sorts of wearable guises. I can never quite resist a Breton stripe any time of the year, but come the warmer weather I'm also quite partial to any striped jumpsuit or dress which has me dreaming of wafting through a European market town swinging a basket (also a perennial summer must). The trouble with the geometric genetic makeup of a stripe is that not all striped garments out there are going to flatter your figure. So how do you figure out which ones are right for your body shape? Well, the answer lies in the width of a stripe, and its direction of travel. So here are some tips on how to figure out which summer stripes suit your body shape.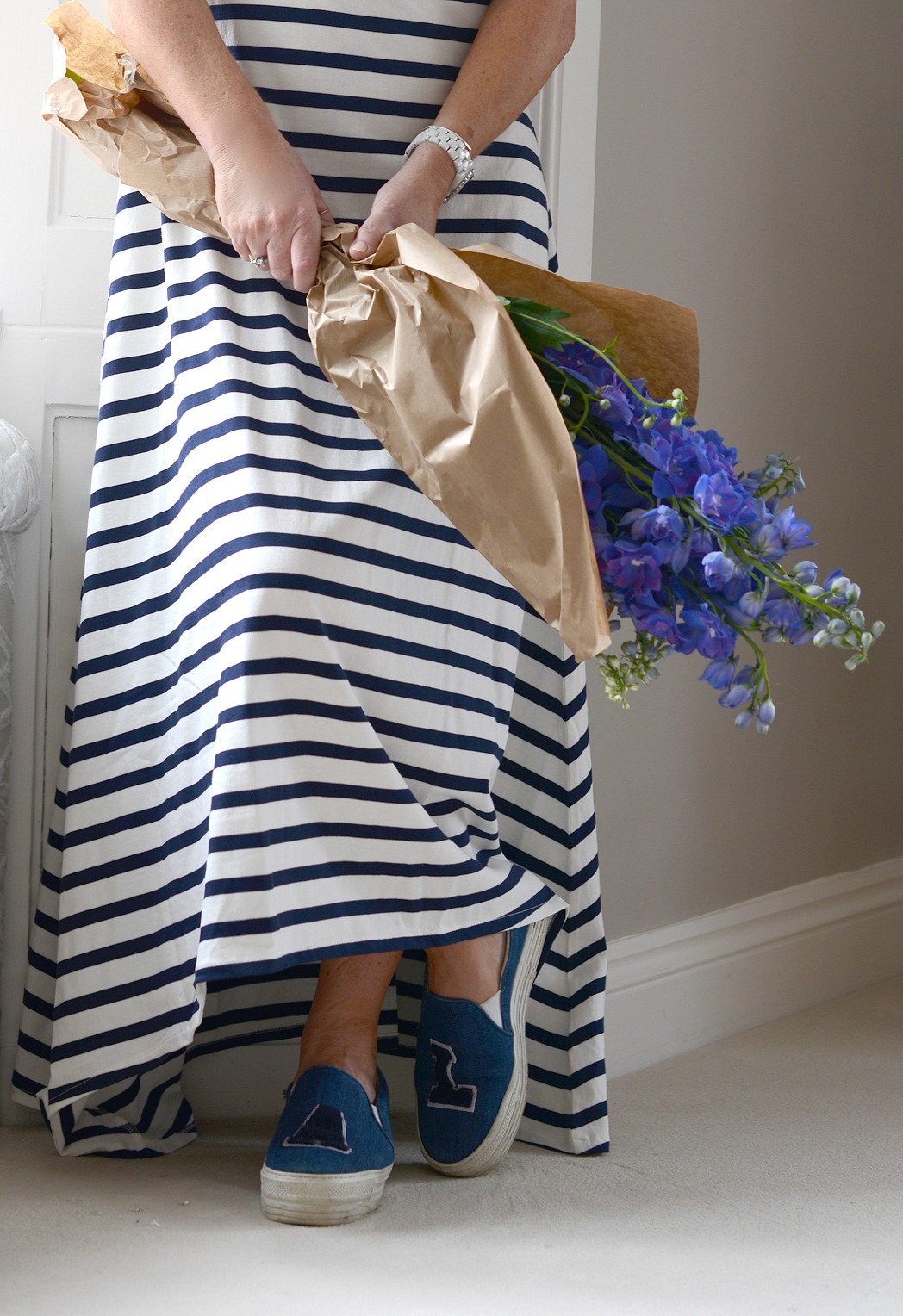 Before we dive into body shape tips, if you haven't checked out where you lie on the body shape spectrum – hop over to our Start Here page for some intel. Then read on for how to work your stripes to suit your body shape this season.

If like me, you have broader shoulders or are big in the chest area, then you want to be playing down the upper body and accenting the lower body to balance out your silhouette. Think darker or neutral colours on top with stripe accents on the bottom half, or try vertical stripes on the top and horizontal stripes on the bottom half.

If you have a larger lower half than upper half which falls into that classic pear shape (whether it be due to wider hips or a fabulous larger butt), then the opposite of the above is true. Check out anything in a dark neutral for your lower half and stick to horizontal stripes on the top. A Breton top could be your NBF, as could anything with a diagonal stripe on the lower half which will give your hips an instantly slimming effect.

Gals with an hourglass shape are lucky enough to be equally proportioned, so the trick to making stripes work for you is to accentuate the hips and shoulders which then enables you to show off your neat little waistline. There are some fabulous shirt dresses with diagonal stripes in store which will do just that for you, or mix and match your stripe game using separates for the same effect.

Our tall or flute shaped gals might want to make use of a few horizontal stripes if they find they are towering over their friends. A horizontal stripe fools the eye into shortening your frame. But if you are loving your Amazonian looks you could go all out and road test some vertical stripes to add more emphasis to your look.

If you're verging on the apple shape (which I think old age is slowly edging me towards), then the best way to use stripes to your advantage is to harness the power of the diagonal. These nifty stripes can restore the illusion of a waistline and have you looking a dress size slimmer in one fell swoop. Size up if the garment feels too restrictive around your waist, so you will feel more comfy showing off the bit that you spend most of the time trying to hide.
We also have some tips on how to pick the right swimsuit or your body shape this season – pop over for a read of that here.
[cd-subscribe]
Which summer stripes to buy for your body shape?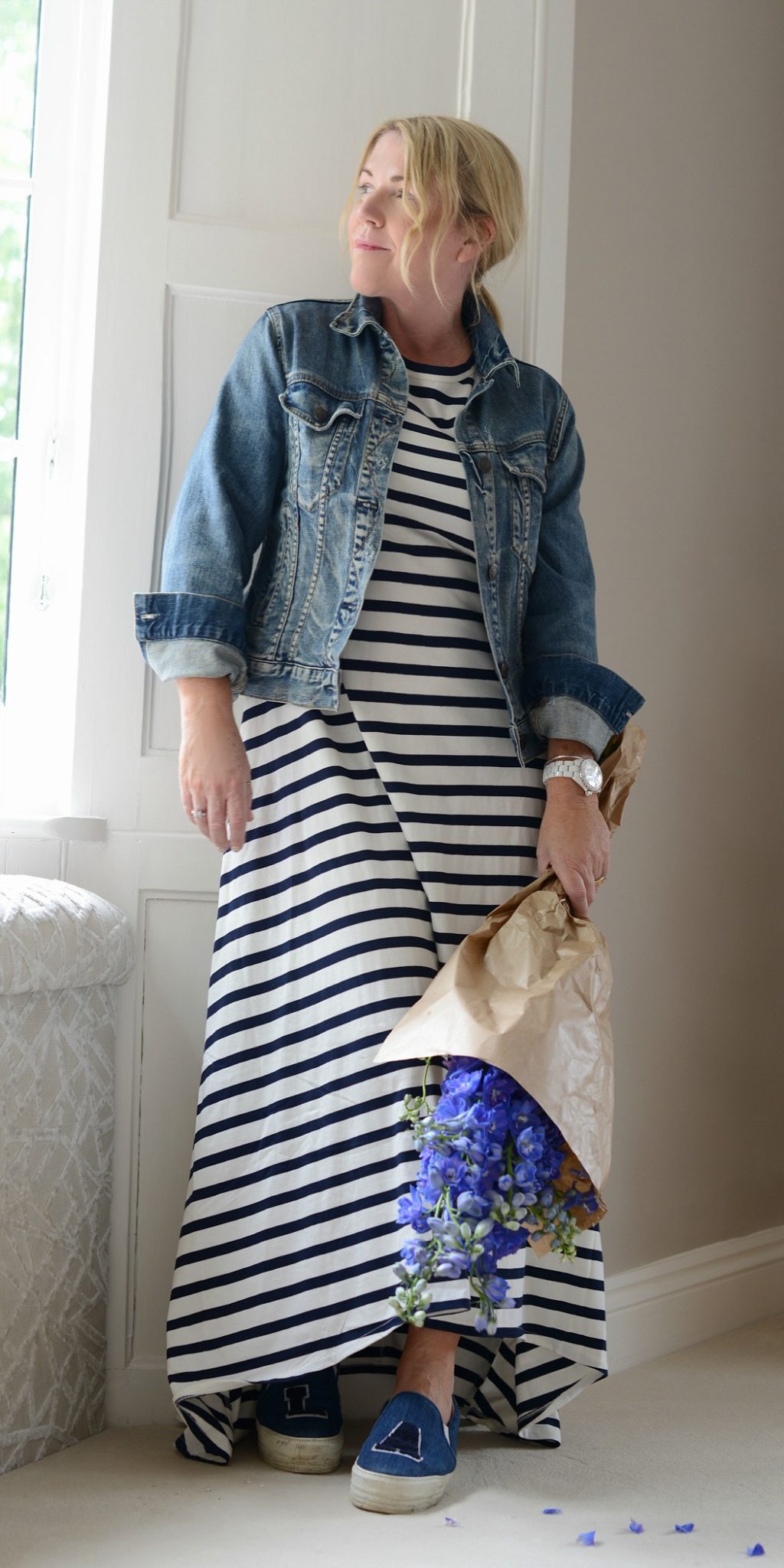 So if you are thinking it's time to up your stripe game this summer take a peek at our edit below which has a pile of body shaping stripes included. Remember the sales are about to kick in so you may well happen upon some better price points once you start looking. Click the images to shop. #AffiliateLinks Used.

(Visited 1,073 times, 1 visits today)