How To Wear a Duster Cardigan This Season.
AD [Affiliate Links Used]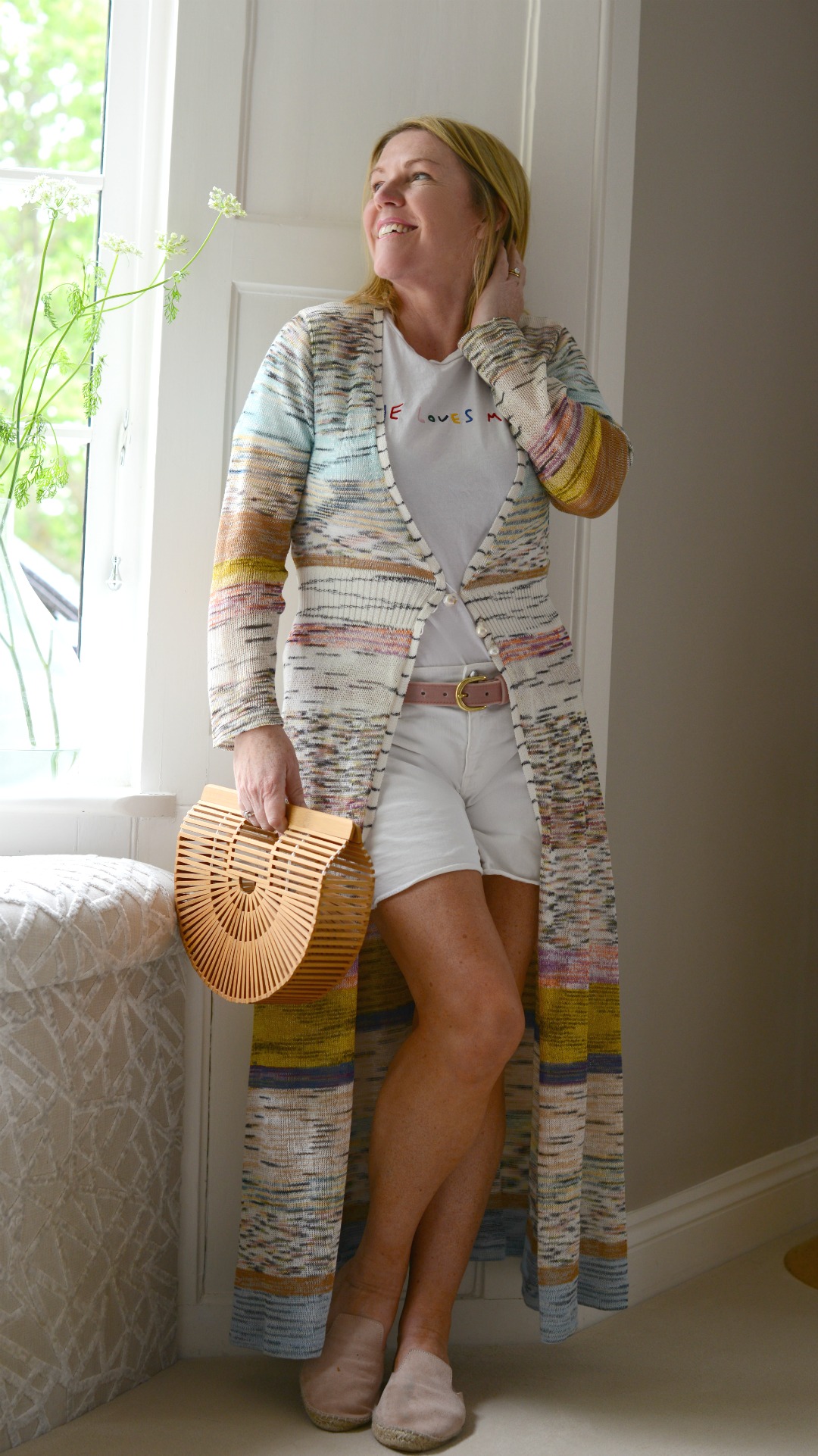 I've long had a bit of a thing for a cardi, but when it comes to a duster cardigan, my commitment to the cause goes to a whole other level. I've always been more of a fan of a longline cardigan, mainly due to its ability to lengthen your silhouette and amp up an everyday look to something a bit more pulled together. It's similar to a kimono in style with plenty of versatility for the season ahead, and with all things boho heating up on the trend front, what better time to figure out how to wear your duster cardigan.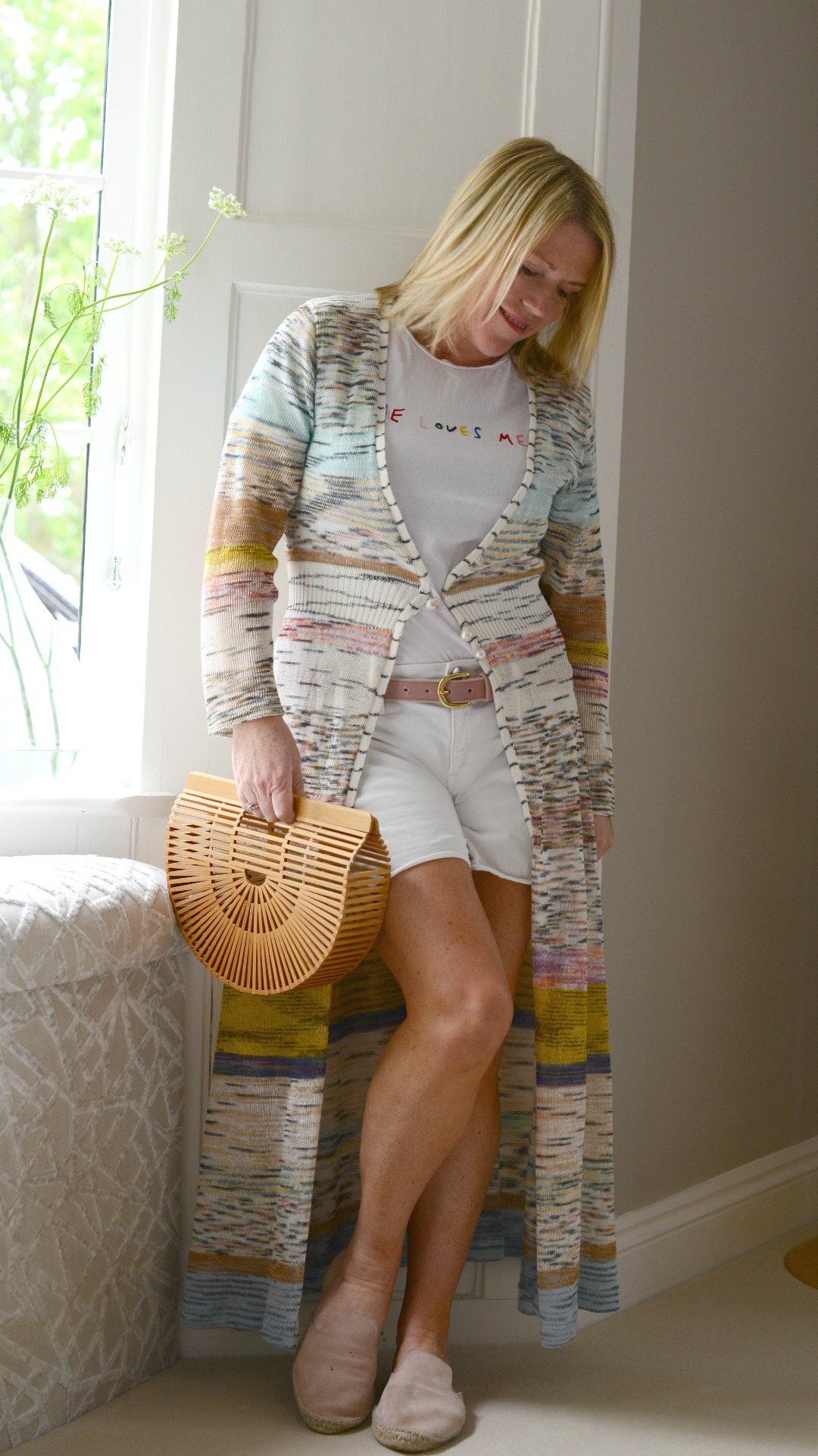 The weirdly termed duster cardigan is classed as a cardi which hits anywhere just below the knee and then on down to the ankle. Being on the short side, this means that many above the knee cardigans fall into the duster cardigan category for me, and actual duster cardigans end up being too long and require some alteration… ah well, we can't all be perfect, can we? What's a little alteration amongst friends…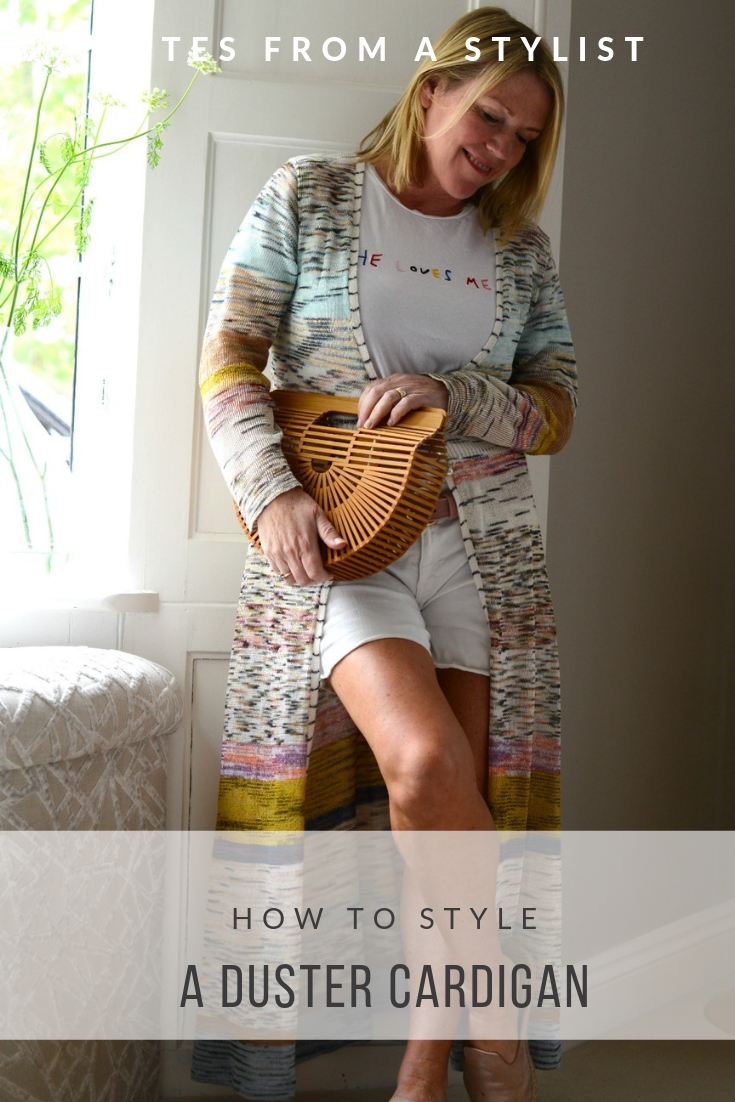 I've coveted a Missoni duster cardigan ever since I spotted an uber glam lady sporting one at a trendy beach cafe in Mykonos a few years back paired with denim cut-offs and a tee. I finally snaffled this one this season and although eye-poppingly expensive, have convinced myself that if I wear it 24/7 this summer my cost per wear ratio will be perfectly acceptable. And yes it did take me forever to save my pennies to invest in it in the first place, but it's part of my buy less but buy well approach to shopping. I've paired it here with a Chinti & Parker slogan tee, Madewell denim cut-offs, Manebi slip ons and Cult Gaia bag.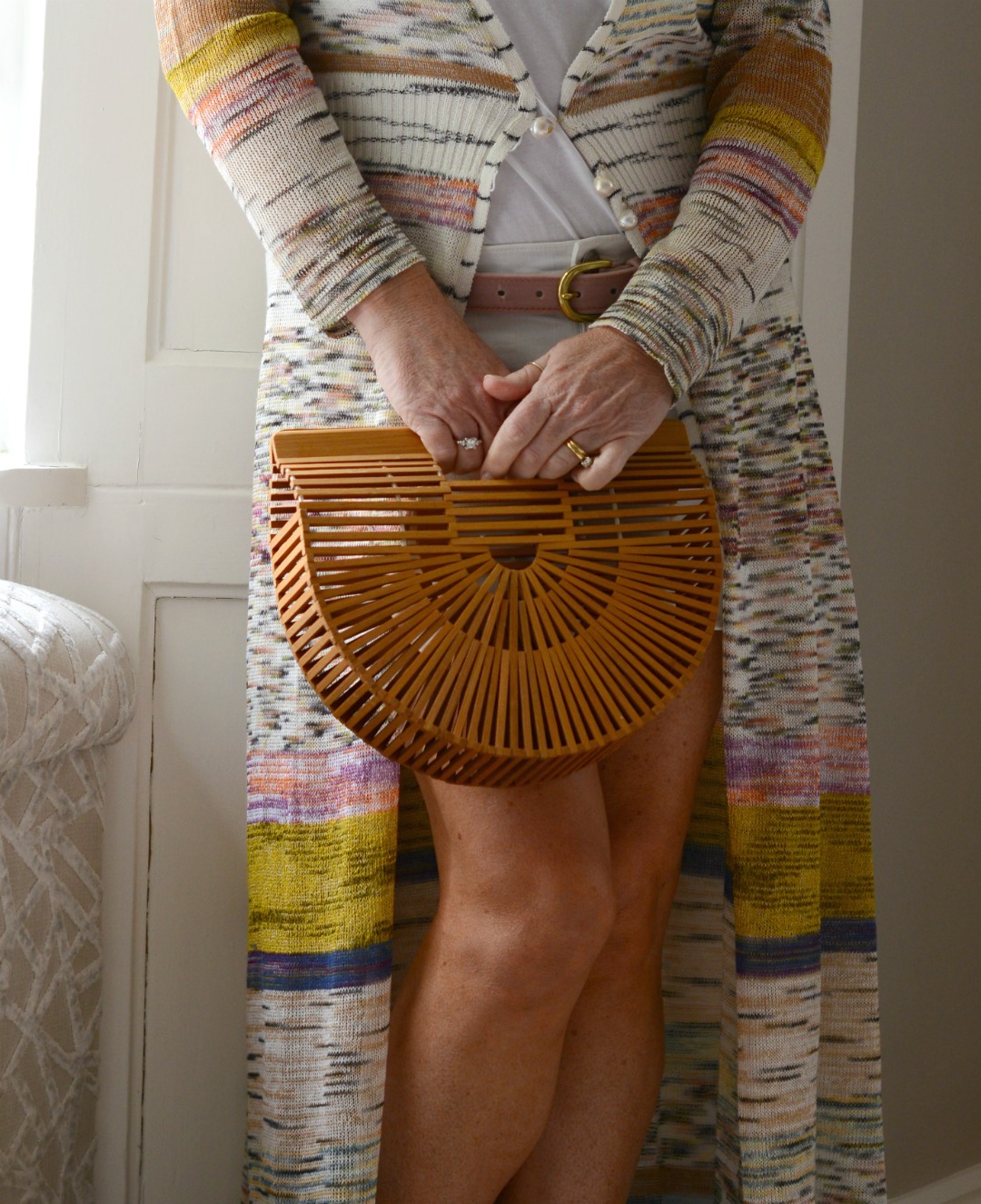 So the beauty of a duster cardigan is not only that its longer length offers the wearer a leaner, taller and slimmer silhouette, which of course is a massive plus. I also love that it's a versatile little cutie and for summer works best when paired with streamlined pieces underneath. Keep your layers simple and paired back for a pleasing look, but also bear in mind that the texture of your knit goes a long way to enhancing that long line. Look for thinner knits as a thicker knit will only add bulk to your look.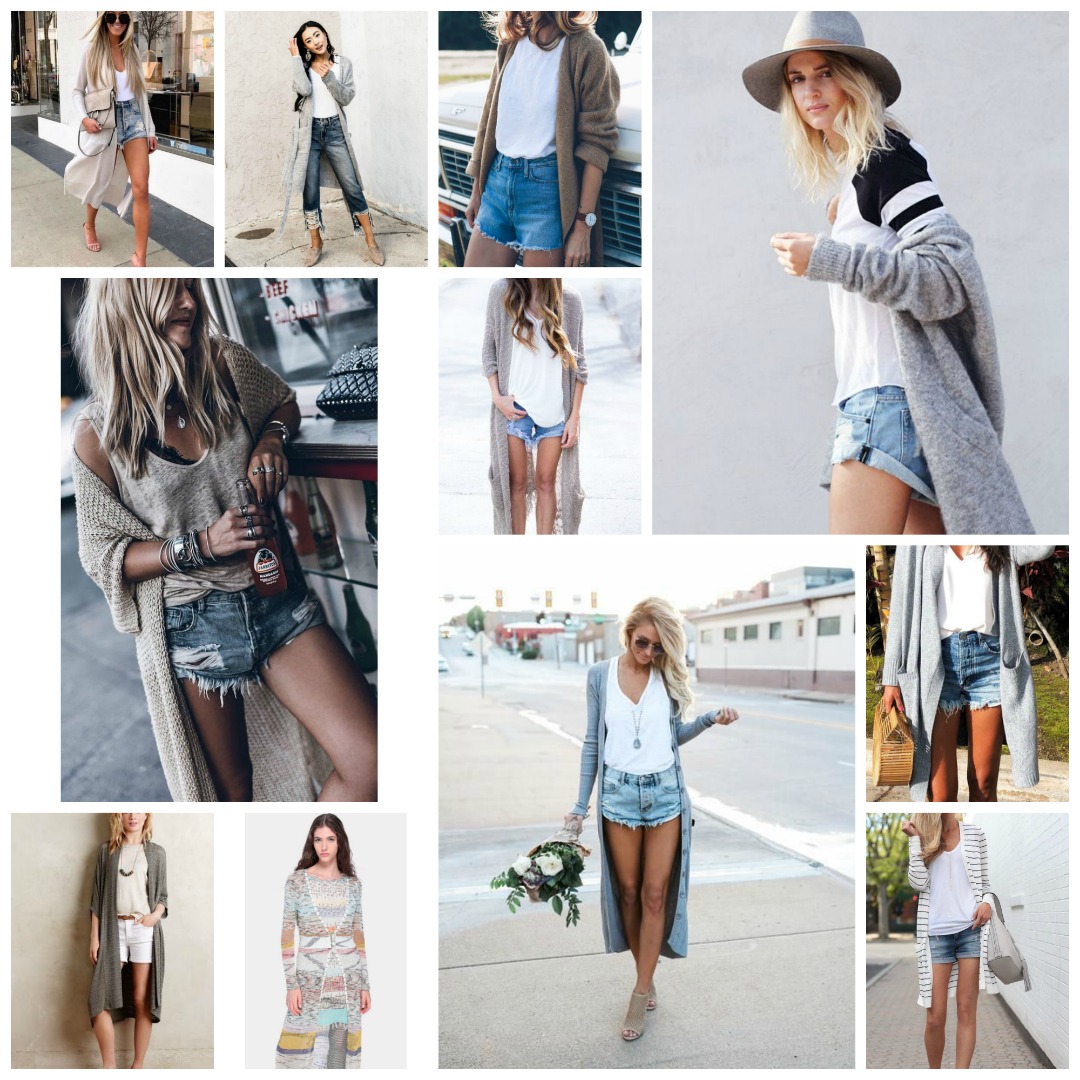 Pinterest inspo…
In terms of overall size and fit, opt for a piece which is fitted at the arms and waist to avoid looking swamped. While colour wise I'm always a fan of neutral tones (you can read all about that here), which will work harmoniously in your closet throughout each season and become a wardrobe staple. For summer duster cardigans though, why not throw caution to the wind and road test some seasonal stripes or mixed pattern clash looks work a treat. Style your duster cardigan now as the weather begins to warm up, with denim cut-offs and a tee, and later in high summer throw it on over a bikini or swimsuit for that perfect beach to bar vibe.

[cd-subscribe]
Duster Cardigan… where to shop.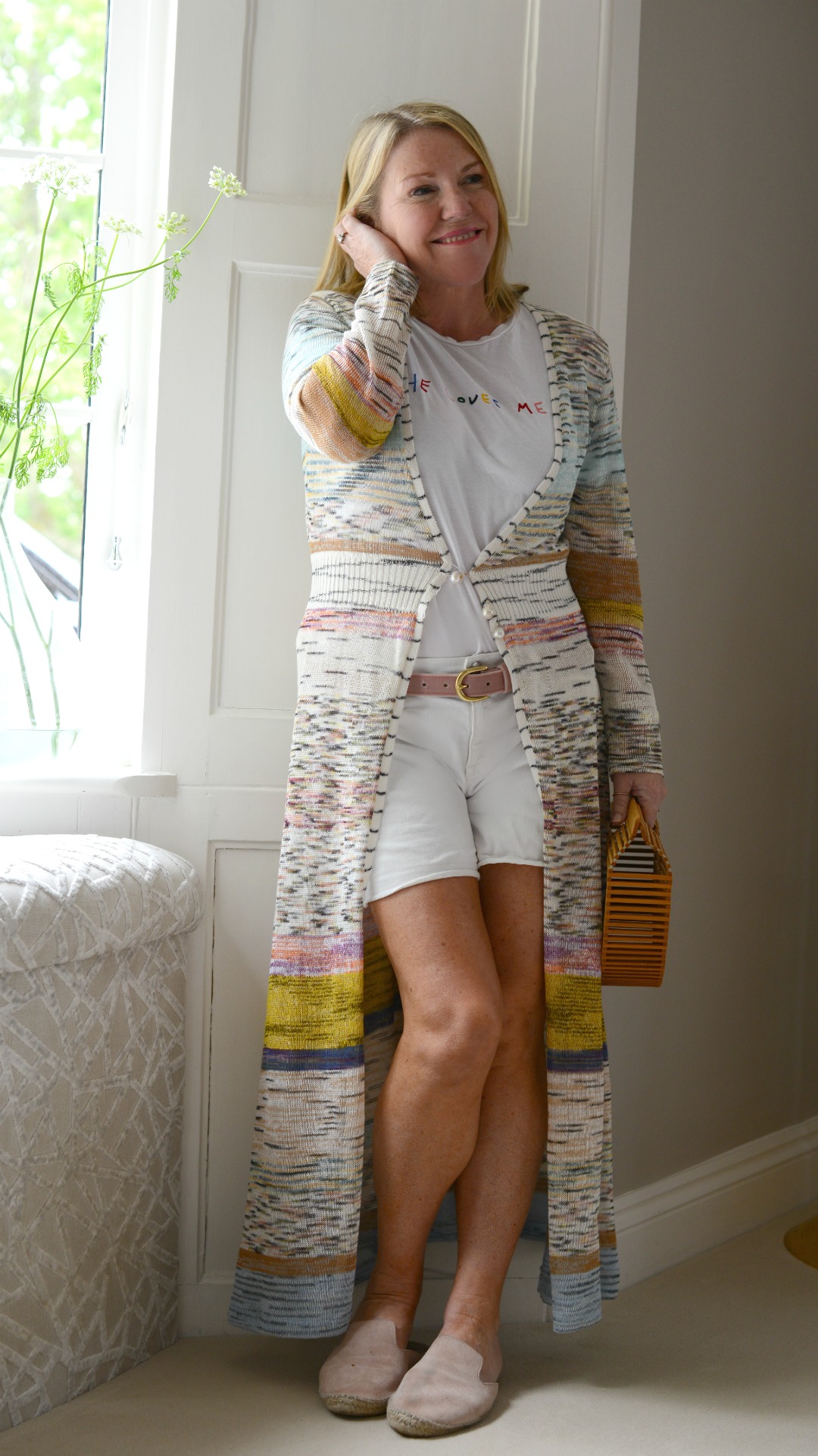 Clearly, I'm not advocating heading out and splurging on hideously expensive designer duster cardigans – this one has been two years in the craving to purchase incubation period. There are plenty of lovely duster cardigans out there at every type of price point. I've done an edit of some of my faves out there right now, and remember the sales are just about to swing into action so it's worth holding off for a few days if you spy one you like as it may well be cheaper once the sales kick in. Click the images to shop – #AffiliateLinks Used.

(Visited 1,365 times, 1 visits today)